Memorials have been set up at schools attended by two 12-year-old friends killed in a horrific weekend road crash, with school friends leaving flowers and messages for the girls.
Abigail Hone, her friend Ella Summerfield and Ella's mother Sally, 49, died in the crash at Rakaia, 67km southwest of Christchurch, on Saturday.
Mrs Summerfield's husband Shane, who was driving, was seriously injured and was in a serious but stable condition at Christchurch Hospital tonight.
Dutch tourist Johannes Jacobus Appelman, 52, appeared in the Christchurch District Court today charged with careless driving causing the deaths of three people.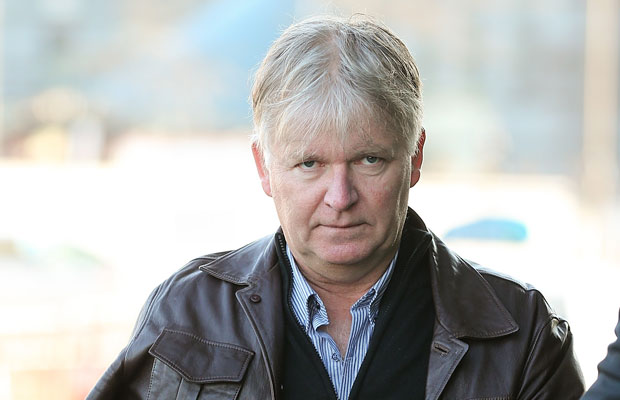 Johannes Jacobus Appelman walks into the Christchurch District Court this morning. Photo / Martin Hunter
Gillian Simpson, principal of St Margaret's College, where Ella attended, said a number of students and parents came to school early yesterday morning to visit a memorial set up for her.
"We've set up in the chapel a photograph of Sally and Ella and two candles and flowers and a book for the girls to write in," she said.
The book would be gifted to the Summerfields at the end of the week.
Ms Simpson said everyone who spoke about Ella talked about her "amazing smile".
She was a keen netballer as well as interested in the arts - "she was an absolute all-rounder", she said.
Both the girls had attended Sumner School as primary students, and acting principal Paul Wilkinson said a memorial had been made around a tree with flowers and messages.
"(The students) have been doing a beautiful job supporting each other," he said.
""It's been a day of looking after each other and they've been doing it beautifully."
A Ministry of Education Trauma Incident Team will also be working with staff and pupils at the school.
St Margaret's and Rangi Ruru Girls' School, where Abigail went, declined the team's help, as they had support services in place, said Katrina Casey, Ministry head of enablement and support sector.
The two member team would stay at Sumner School for as long as they were needed to help their pupils work through what had happened, she said.
Wyn Mossman, a co-director with Mr Summerfield of Ferrymead Dental Clinic, said the community had rallied around the family.
"There's a roster of mums who are cooking for the family and they are on a roster every day and that will happen for months."
Hone family spokesman Darren Wright said they were trying to work through "what is an incredibly devastating time for them".
"They continue to say they feel no malice towards the other driver."
The Summerfield family, from Sumner in Christchurch, were taking Abigail with them to the Ohau ski area for the long weekend when the crash occurred.
Appelman did not enter a plea on three counts of careless use of a vehicle causing death and one charge of careless use of a vehicle causing injury, when he appeared in the Christchurch District Court yesterday. He was bailed to appear again next month.
The Dutch Embassy said Appelman had been told of his rights to access the embassy, but so far he had not been in touch.
Watch: Triple fatal crash in Canterbury