Ryan and Keri Topperwien
Fundraiser of the year category:
' />
Nominations are being accepted for the inaugural Pride of New Zealand Awards, celebrating Kiwis whose community actions deserve recognition. Vaimoana Tapaleao meets a group of nominees.
Key Points:
Ryan and Keri Topperwien
Fundraiser of the year category:
The parents of little Chace Topperwien need only to remember his smile to motivate them to carry out the work they now do in his memory. Ryan and Keri Topperwien, of Whakatane, are behind the Dream Chaser Foundation - A Chace Topperwien Charity - set up to help the families of children battling cancer. The couple set up the cause after their 3-year-old son, Chace, died almost two years ago after a brave fight with a rare form of leukaemia. "We just wanted to do something in his name. He was really caring and always smiling. So we wanted to do something that would help other families." Under the charity, the couple organise various events to raise money to help families in Ronald McDonald House, those children who are in hospital and families who have lost a child to cancer. They work closely with local businesses, which offer services or gift vouchers to help with presents for children. They also organise events including music therapy courses and Sunshine Week - when popcorn machines and icecreams are brought into the children's hospital ward as they watch movies in a specially-made theatre. For families where a child has died, bereavement grants of up to $500 are given out to help with costs. Mr Topperwien said organising such events for youngsters and families was hugely fulfilling. "We get to talk to people who are going through hard situations and we can relate to them first-hand, because it's what we went through. It is so physically and emotionally draining when your child is sick and so doing this helps us, too."
Andrew Barber
Lifetime achievement:
He is the ultimate Karate Kid - with about 50 years' experience in the martial arts and considered one of New Zealand's top teachers of karate. Andrew Barber, known as Andy, has been teaching the art of seido karate in Nelson for around 40 years. The 65-year-old has been involved in martial arts since he was a boy and travelled to Japan in his youth, where he lived for about five months learning the art form. "I started when I was very young and I was living in Wellington. At the time, there was a TV programme called
The Avengers
, which had martial arts. The interest started there." He has been running the Seido Karate Nelson dojo for several years and has also run courses for the unemployed. "It's not just about self-defence ... It can boost self-esteem, it teaches discipline and hard work and it's a very balanced physical exercise."
Noel Haworth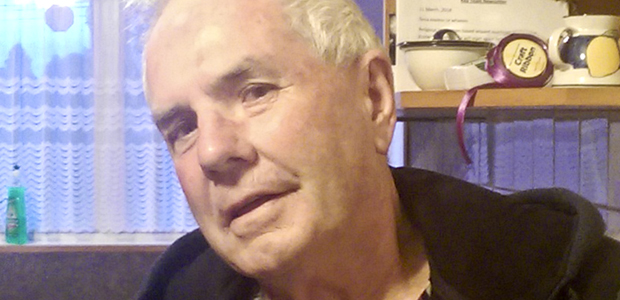 Lifetime achievement category:
Noel Haworth is a well-known face in and around the netball courts in the Waikato. The 72-year-old retiree has spent more than 20 years helping those involved in junior netball around Ngaruawahia, Huntly, Taupiri and other parts of the region. He is often found doing the "not so fun stuff", he says, like administration, time-keeping, fundraising and sometimes management work. Mr Haworth said he became involved when his wife, Dorris, started to help out in school netball and later founded the Waipa Sports Club. "She loved netball and anything to do with sports. I had to get involved," he laughed. "There was always a lot of help with the men's sport, but the ladies were struggling a bit, so I put my hand up and said I'd help them out." Mrs Haworth has since died - but this has spurred him on in his involvement with junior sport; particularly netball. Other family members have also got on board, including his granddaughter, Leone. Mr Haworth said: "I like seeing the little kids involved in sport. It brings out a different kind of happiness in them and it helps them with their ball-skills, hand-eye co-ordination and it teaches them about team work."
Fletcher Stanton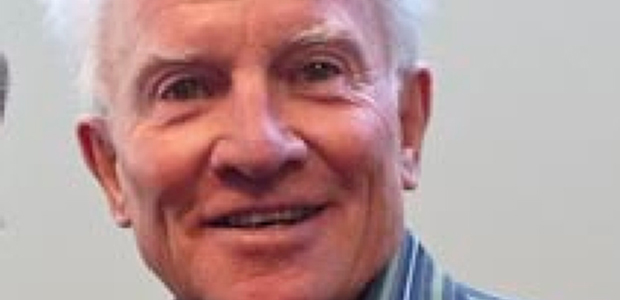 Community spirit category:
When the devastating earthquake struck Christchurch in February 2011, local man Fletcher Stanton set up a tent outside a supermarket and started helping people. Whether they needed food, fresh water or important information, Mr Stanton was there - along with a few other volunteers - to provide it. Local businesses and people who may not have been as badly affected saw what the group was doing and started donating food and goods. "I happened to know the owner of New World and so I used to work there sometimes, just to cover someone who wasn't available. When the earthquake happened, we put up a tent outside the building and just offered help where we could. It was quite handy having worked there - I knew people and it was easy to help." Three years on and that small tent outside the broken supermarket has expanded somewhat. Mr Stanton soon hired a caravan as an office space, where he helps people still struggling to cope in the earthquake aftermath. He visits elderly people and helps connect people with various services that may be helpful to them - including free psychiatric help. Asked why he continued to carry out such good work, Mr Stanton said: "I'm a people person. If I can help someone in some way, then that's a good thing for me."
For more coverage of the awards, go here or to nominate someone, go to the Pride of New Zealand Awards website.