A record-breaking haul of drugs at the heart of an international operation probably entered New Zealand in a shipping container, police believe.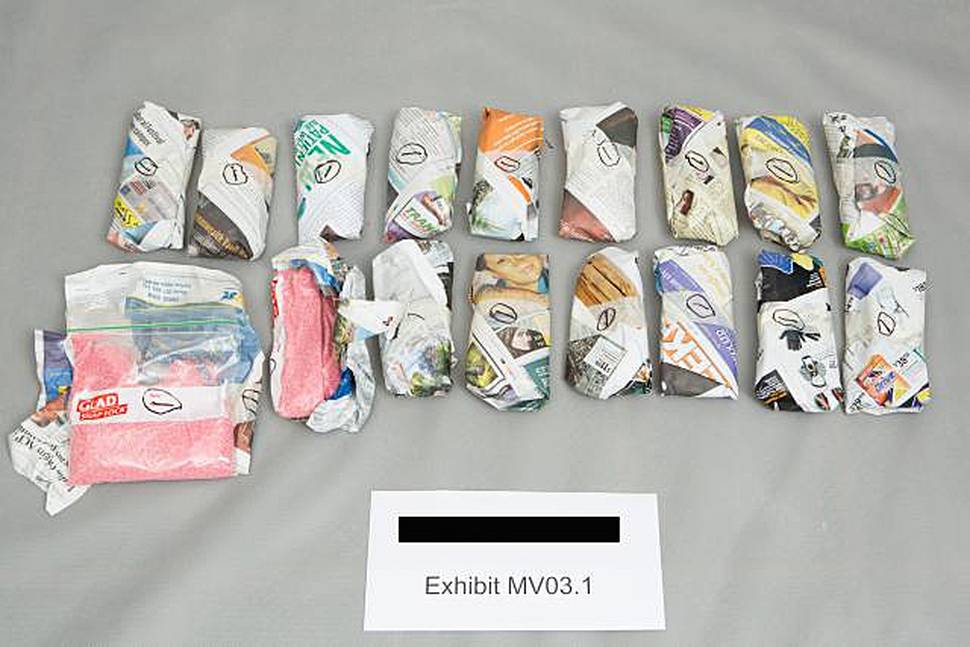 More than $120 million in drugs and assets were seized this morning in an 18-month investigation involving 330 officers from police, OFCANZ and Customs.
Forty search warrants were executed at residential and business premises in Auckland and Waikato, and 24 people were arrested.
More than 330 kilograms of the Class B drug ContacNT was seized in what police described as ``the biggest haul of its kind in New Zealand history''.
ContacNT is manufactured legally in China but is used in New Zealand to produce methamphetamine.
The ContacNT seized during the so-called Operation Ghost is enough to produce up to 100 kilograms of methamphetamine which has a corresponding street value of $100 million.
Today's operation followed the seizure of 267 kilograms of ContacNT at three Auckland properties as part of the investigation in October. Four people were arrested at that time.
An additional 64 kilograms of ContacNT was discovered this morning.
More arrests and potentially more asset seizures were expected, police said.
Police Assistant Commissioner Malcolm Burgess said the drugs were thought to have entered New Zealand in a shipping container and were offloaded here.
The impact on the drug market would be significant, he said.
"Police and OFCANZ have eliminated a criminal network responsible for importing and distributing Class B drugs which are used to produce methamphetamine.
"Operation Ghost sends a powerful message to the criminal community that we will use every legal avenue at our disposal to target organised crime in New Zealand."
During the termination phase of Operation Ghost, 15.5 ounces of methamphetamine were also discovered and approximately $1.5 million in cash was seized.
The investigation also saw assistance from the Ministry for Primary Industries, IRD, MBIE and the Department of Internal Affairs, Mr Burgess said.
"We would also like to acknowledge the National Narcotics Control Commission from the Peoples Republic of China and the Hong Kong Narcotics Bureau for their help during Operation Ghost."
The 24 individuals arrested this morning are all New Zealand citizens or permanent residents. The average age of those arrested was 40-years-old.