Famous Kiwis give their picks for the best beach in New Zealand but it's up to you to crown the winner.
Colin Mathura-Jeffree
After I fronted a series of six Tourism NZ commercials because of my appearances on America's Next Top Model, I was blown away by our insanely beautiful geographic diversity. Now when I have celebrity appearances I jump at the chance if it's out of Auckland. Nothing could be farther away than Invercargill and another hour still, I found myself sitting on the cliffs of Gemstone Beach, Orepuki. I was emotionally exposed by the howling winds. I'd never known anything like it . . . I felt light, fresh and rebooted.
The beach has garnets, jasper, sapphires and fossils to delight the paleontologist boy in me, and the trees hauntingly blown into ghastly shapes delighted me. This beach is us: undefined, powerful, indomitably wilful, yet openly fresh, honest and bountiful for all senses. It is the personification of being a New Zealander.
Angella Dravid
My favourite beach is in Russell. Somewhere. It was my first New Year's with flatmates and friends. We climbed down a twisty bush path that lead to an idyllic and lonely beach.
Everyone but me ran into the sea like the aquatic ape hypothesis in reverse. I finally went into the water after a friend reassured me that no one would be looking at my body. To my surprise, she was right.
● Angella Dravid appears on Jono and Ben, returning to Three later this year.
Renee Wright
Most mornings you'll find me at Takapuna Beach. There is much to love — not only is it close to home, it's a nice flat walk, the view is spectacular with glittering blue water and Rangitoto sitting there in all its glory aaand did I mention the coffee? The Beach Cafe serves up a mean flat white and delish gelato if you need a sugar hit after the fresh air and exercise. If your inner mountain goat is calling the walk around the rocks to Milford Beach is a little more challenging with rock pools to explore and impressive houses on the other side, including a small castle with a wishing chair made of large rocks for the dreamers to sit and enjoy or to take a moment to catch your breath.
Also as an added bonus, you can hire jet skis, paddleboards, camp in the beachside caravan park (I think this may be one of the last of its kind), go shopping, take the kids to the playground or enjoy one of the many yummy eateries that line the beach.
● Renee Wright is a weather presenter for TVNZ 1
Ria Vandervis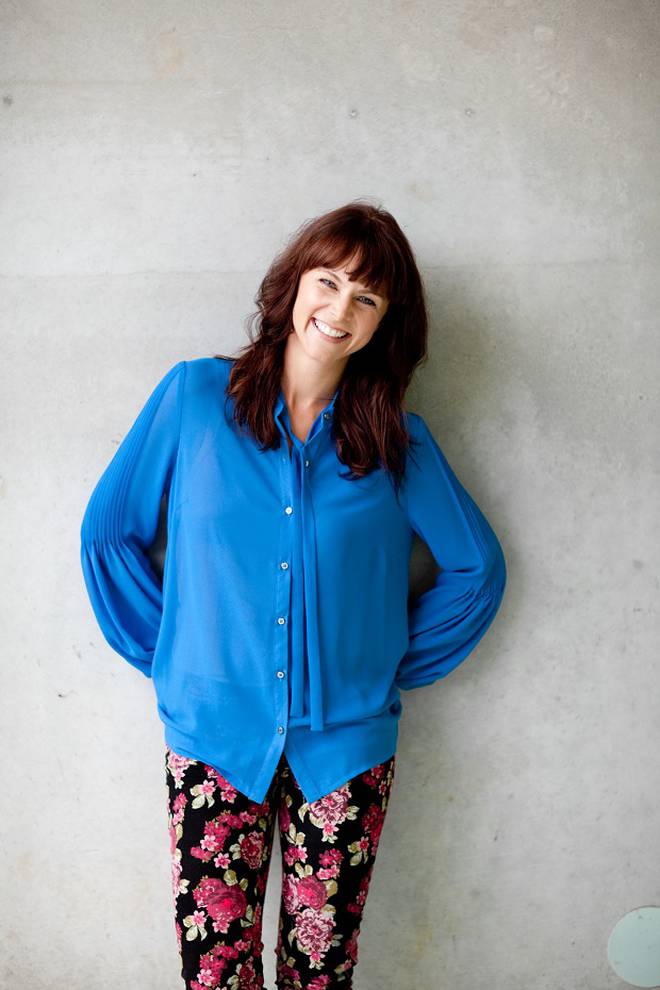 My most memorable Christmas as a child was on Onetangi Beach on Waiheke Island, staying in a tiny, very basic bach right down the end of the beach. The road didn't go all the way and you had to walk over the sand to get to it. It felt like you were on your own island; Nana and I got up early and went rock pool-ing, my siblings and I played on the beach all day, and I gave out embroidered bookmarks I had made as Christmas presents.
These days that bach is still there, but it is surrounded by million-dollar homes. The magic of that space and time is not what it used to be, so I cherish the memory of that Christmas holiday.
● Ria Vandervis stars as Dr Harper Whitley on Shortland Street, returning to TVNZ 2 tomorrow.
Kimberley Crossman
Pauanui is by far the BEST beach in New Zealand (in my opinion). For the past 15 years this has been the spot I love to run away to. Only about an hour and a half out of Auckland, it makes for a quick and easy getaway and you feel you have landed in paradise. The water is usually clear, the waves are usually surf-able and there is plenty to do if you have an adventurous spirit. My fondest summer memories have all taken place here.
As I spend most of my year overseas, I find myself missing Pauanui often. I would thoroughly recommend a morning walk along the beach, a hike up the mountain followed by a swim in the sea, a coffee at the shops and then an afternoon playing bowls at the club, or a go on the giant slip and slide we almost always have set up at our place.
● Kimberley Crossman stars in SMILF, available now on Neon.
Jeremy Corbett
My favourite beach is Matarangi in the Coromandel. A beautiful north-facing stretch of family-friendly sand gently sloping into what is normally a small surf. Conditions well suited to the basking of whale-like humans such as myself. It's also long — 4km. So even in peak season there is plenty of space and territorial battles are rare.
● Jeremy Corbett hosts 7 Days, returning to Three soon.
HOW TO VOTE
This month the Herald is searching for New Zealand's best beach. Readers have nominated their favourites and last week our panel of beach experts — Associate Professor Karin Bryan, of Waikato University; Surf Life Saving New Zealand boss Matt Williams; and singer-songwriter and surfer Jamie McDell — sifted the entries down to a shortlist of 10 great beaches. Now is your chance to vote for the ultimate winner. Go to tinyurl.com/votenzbestbeach to find out the top 10 and to vote.