Cathedral caves and ringing birdsong - the Catlins astound Jane Jeffries.
You don't need to be a local to be given the large hello in Owaka. We push open the door to Catlins Cafe seeking reprieve from the bitter wind and owner Steve Clarke bellows from the kitchen, "Take a seat by the fire. I'll be with you in a minute - just finishing the school lunches."
The well-worn couches around the fire are inviting and the fireside table is strewn with newspaper, brochures on things to do in the area and well-thumbed volumes of personal Catlins stories written by local people. Mary Murphy's recollections of school in Owaka in 1934 does not mention school lunch orders.
Owaka, the hub of the tight community is on the southeastern corner of the South Island and has a population of about 250 people. Steve says it's an untouched part of New Zealand with wildlife, walks, beaches, blowholes and caves.
"We're flat out from October through April," he says. "People used to just drive the scenic route from Dunedin to Invercargill with little appreciation of what there was to do but it's actually a destination. You need a good couple of days."
After a generous portion of fresh grilled Stewart Island cod and a mountain of local knowledge from Aileen, Steve's wife, we rethink our itinerary to catch the low tide so we can see some of the wildlife and a couple of the coastal phenomena before nightfall.
Our first stop, Nugget Point Lighthouse, is a wildlife reserve - Ka Tokata, meaning "rocks standing up out of the water". Before the lighthouse was lit in 1870, Nugget Point was a treacherous outcrop for ships. Now it's home to a breeding colony of fur seals, many of which are basking in the late afternoon sun.
Sea lions are regular visitors in summer.
As well as Nugget Point, the Catlins have a number of other natural abnormalities worth a visit. Must-sees include Jack's Blowhole, the petrified coast of Curio Bay and the Cathedral Caves at Waipati Beach.
Racing the tide, we get to the cave access road and the gate is still open. For safety's sake, it is closed at high tide and when the sea is rough.
A 20-minute walk though virgin bush to the coast is our first taste of Catlins rainforest and our ears ring from birdsong.
From the bush we step on to a deserted beach so white the glare has us reaching for our sunglasses. The tide is turning and we hurriedly make it to the entrance to the first cave but can't enter. The waves make it too dangerous to negotiate the second cave but we're happy - we've seen the 30m cathedral entrance.
With the light fading we head up the road to Catlins Holiday Park for the night. This oasis has everything you need, but the hidden gem is the Whistling Frog Cafe and Bar. Don't miss their signature seafood chowder.
Early next morning, owner Paul Bridson knocks on the door offering to take us up to the falls. "The weather won't last," he says. "I've been here long enough to know."
Paul settled in the Catlins in the late 1990s after 25 years in California's Silicon Valley, because he missed the New Zealand bush. He says the Catlins are only just being discovered.
Laughing, he says, "Until recently, the Catlins was a bit like Deliverance - no one wanted to admit they were from here. Things are changing now."
We walk through the forest to the falls. With an annual rainfall of more than 2000mm, the air here, as Paul describes it, is "super-charged" - it's so good you can bite it, he says. He's right. It smells fresh and earthy and it's easy on the lungs - dense with moisture.
Like the walk to the falls, the area is dotted with many other walking tracks including Lake Wilkie, Tunnel Hill and the longer Catlins River Walk. Information on the walking tracks and other activities can be found at Owaka Information Centre. While you're there step into Owaka Museum and learn about the area's history, including the sawmilling, a major Catlins industry and a number of shipwrecks.
We arrive at Greenwood Farmstay after another busy day to be greeted warmly by farmers Helen-May and Alan Burgess. Before a sumptuous meal, Alan takes us over the farm to the 200m-high cliffs where parts of the Narnia films were shot.
It's time to head further south and we have only scratched the surface. This destination deserves unhurried time to embrace its hospitality and the beauty of New Zealand's most untouched destination.
Tim's tips on the wild and beautiful Deep South
Invercargill Mayor Tim Shadbolt is a mine of information on what to see and do in Southland, as you would expect from the country's longest serving mayor (23 years in Invercargill, six in West Auckland).
Why visit Invercargill? "For the people, the opportunities. Whether the wide streets and historic buildings, the strong influence of agricultural and manufacturing entrepreneurialism, or plethora of recreation facilities and nature environments.
"Gore has history and culture: a famous art gallery, history of the illicit moonshine whisky, memories of the goldmining and agricultural past - full of people and their stories. At Stewart Island wake to the alarm clock that is over 200,000 birds, cruise the inlets with fauna delving into deep blue."
He suggests visiting Gemstone Beach at Orepuki (fossicking, combing, surfing), Northern Southland's Around the Mountains Cycle Trail (farmland, rail tracks and bush), Invercargill's family-oriented Queens Park and southern style jetboating on Wairaurahiri River and Lake Hauroko. "Or Sandy Point, just 10 minutes from Invercargill CBD for long Oreti Beach, equestrian, archery, paintball, golf, motor-racing, rowing, jet-boating ... you get the gist." Or Southland's many bushwalks.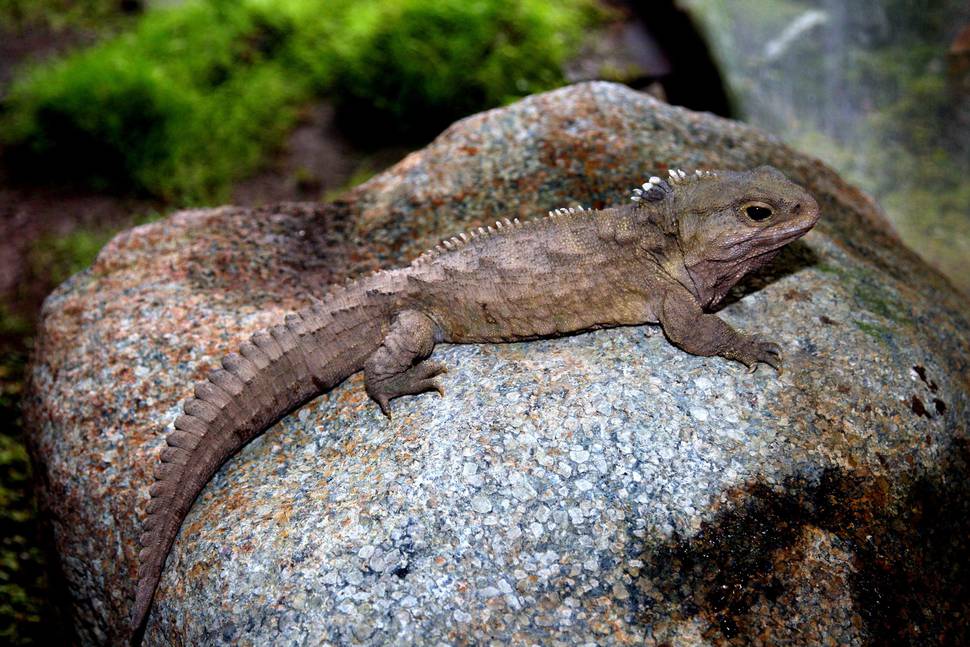 Great indoor spots include Bill Richardson's Transport World or catching up with Henry the tuatara at Southland Museum and Art Gallery in Invercargill; the John Money Collection and Ralph Hotere Exhibition at Gore's Eastern Southland Art Gallery. Tim also recommends Croydon Aircraft Company and Riverton's Te Hikoi Museum.
"And make sure you enjoy the kai moana: heaven-sent and blessed with freshness that the Great Southern Ocean delivers."
- Donna McIntyre
CHECKLIST
Getting there: Dunedin is a two-hour flight from Auckland. From there, the Catlins are just over an hour's drive.
Further information: See catlins.org.nz.
The writer was hosted by Clutha Development Trust.

SPONSORED CONTENT

Getting there with Jetstar



Dunedin, Catlins and Southland




Flying to Dunedin with Jetstar has never been easier with direct flights daily! Plus you can add Avis or Budget car hire when you book, so you can start exploring Dunedin and Southland as soon as you touch down.
For more information and to book your South Island adventure, visit Jetstar.com



Places to stay with Booking.com



Whether you're looking for a luxury hotel, bed & breakfast, or backpackers for your stay in Dunedin, make sure to book through Booking.com, who offer a free cancellation and pay-when-you-stay policy on most of their properties.



LOW COST: Newhaven Holiday Park Park - Beachfront accommodation only a nine minute drive from Owaka town centre.



MEDIUM: Rosebank Lodge - Located in Balclutha the lodge has two restaurants and a fitness centre.



LUXURY: Hokonui Bed & Breakfast - Features stunning views over farmland and surrounding hills and mountains, 5 minutes from Gore town centre.



Visit Booking.com for your accommodation needs.