Nicky Park seeks out some edible delights during a South Wairarapa stopover.
As I pull in to the quaint, leafy, streets of Greytown the warm sense of community embraces my Manfriend and me, along with the hot Wairarapa air.
Just over 2000 people are live in the small town and we first time visitors are warmly welcomed as we make our way along State Highway 2.
It's a popular stop on many southern North Island roadtrips - Greytown sits about 80km northeast of Wellington and 25km southwest of Masterton. Most recently I parked up and took a stroll about en route to Martinborough.
The people who live here love it. The store owners are proud as punch, showing off their best wares - the bearded man in the cottage full of second-hand books digs around for his best Hawke's Bay bits to show us; the kind woman in the antique store tries to convince Manfriend to buy me a beautiful old gem; and the old chap painting minatures pokes his head out from the fumes to greet us on entry. It feels lovely, cosy, wholesome.
Ambling the streets as you pass through is wonderful. But as a lover of food I like to entertain my belly in new places.
So here are my three favourite foodie things to do in Greytown ...
Satisfy your sweet tooth at Schoc Chocolates
Smiling, silver-haired chocolateur, Murray Langham, is quite the character. He likes to follow his heart - from trampolining to hypnotherapy. His chilled and creative Greytown chocolate shop marries two of his loves - cooking and therapy. He says that our favourite flavour says something about us (I'm a nutty center: that's determined, thinking of the earth, with a "fertile mind" and - when stressed - I like to relax at home with essential oils to recharge - not far off FYI).
Murray came to Greytown from Wellington to pen his book about the healing power of chocolate before opening the store 11 years ago. Now he's busy cooking up all sorts of wacky flavour combinations that he says "shouldn't work but do" - like the popular lime and chilli, curry and poppadom and, his latest, carrot and coriander.
Well worth a stop to spy on the kitchen, find out your flavour match and sample some of the goodies.
Find them at: 117 Main St, Greytown.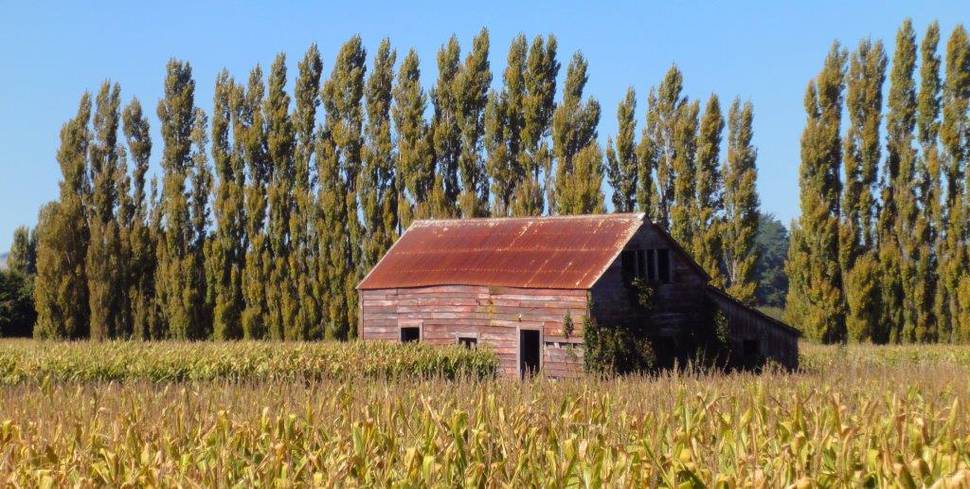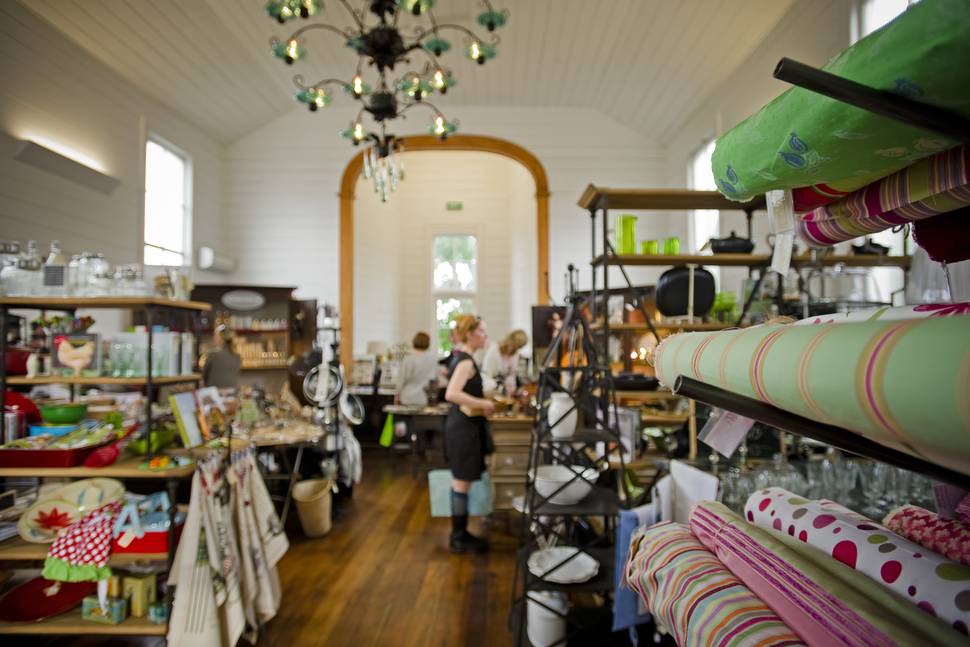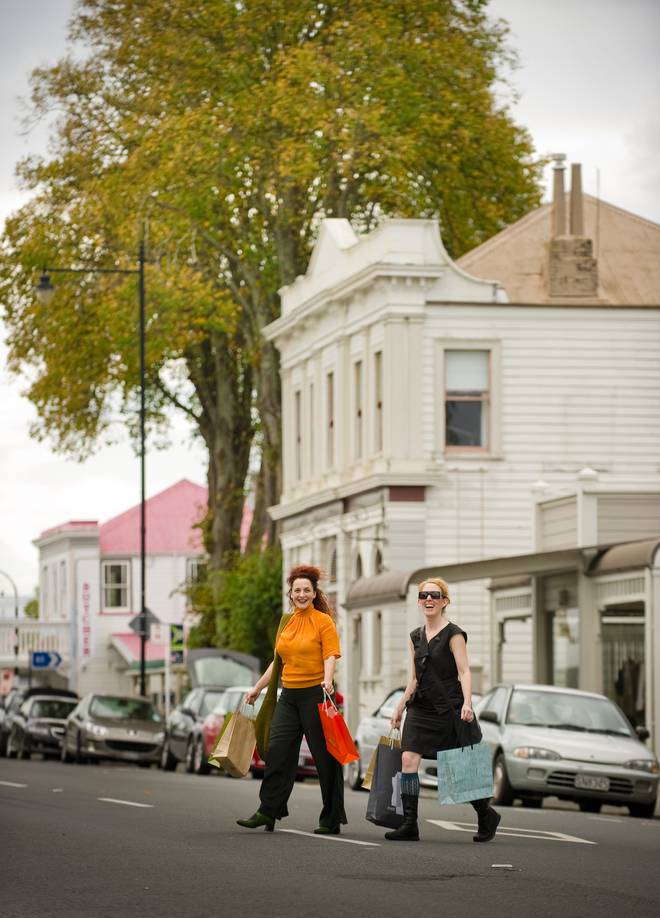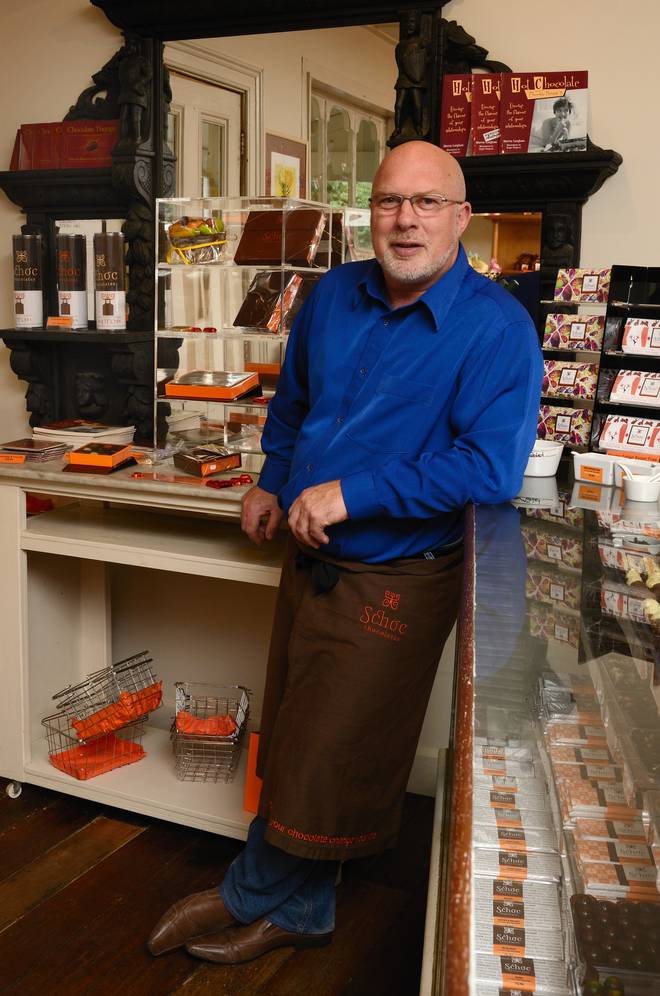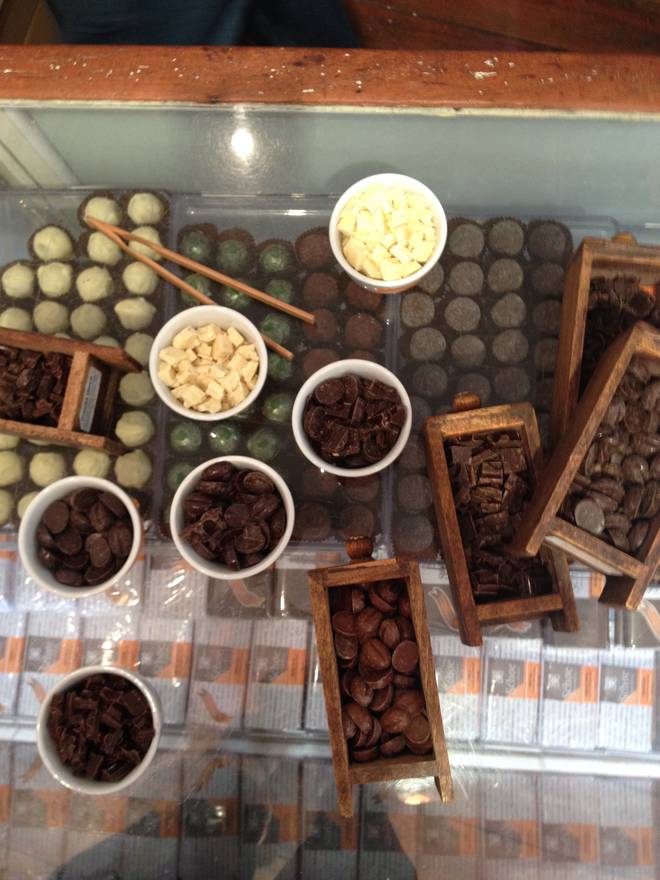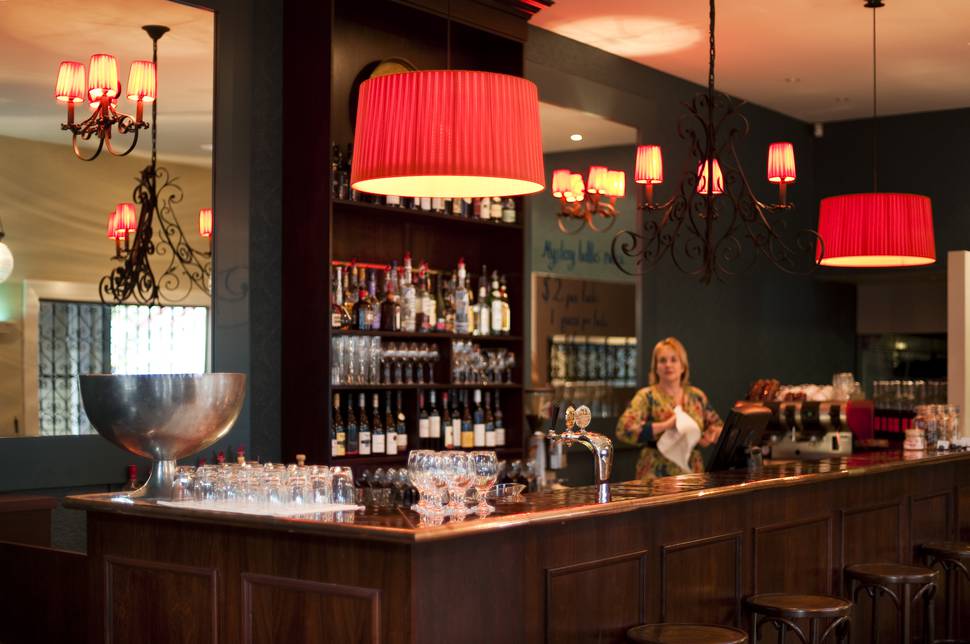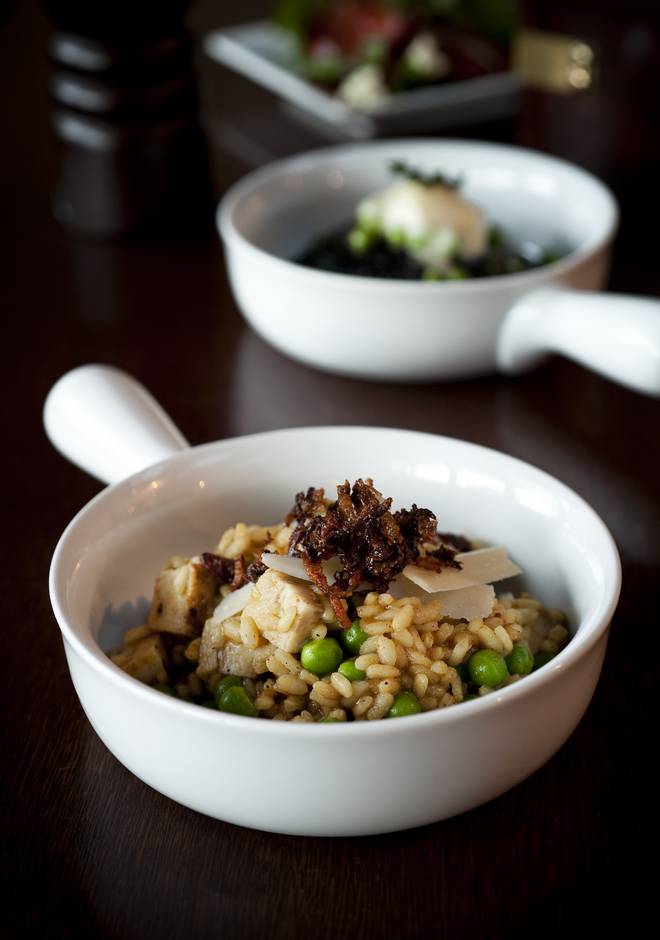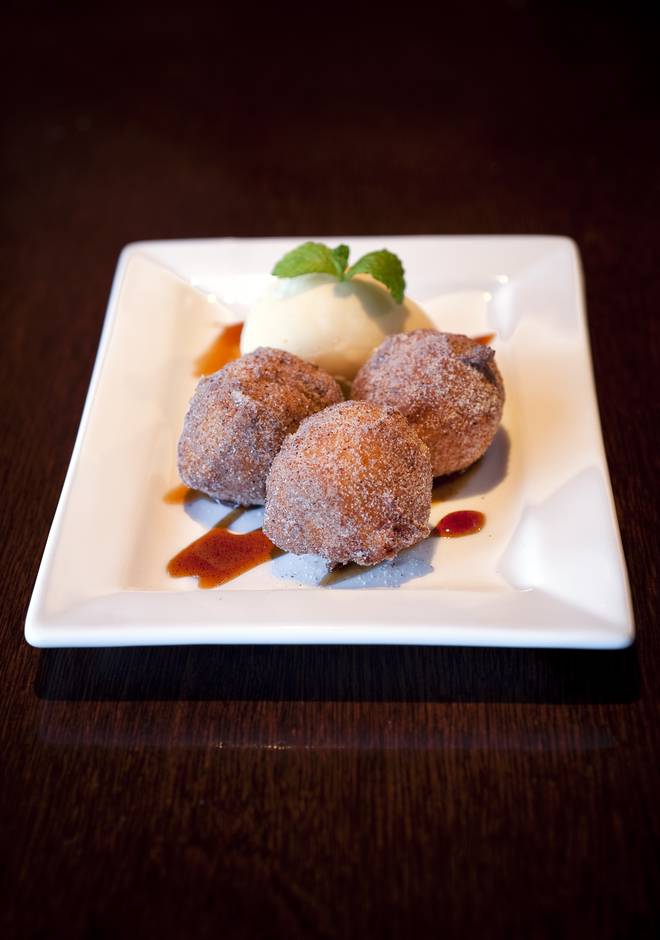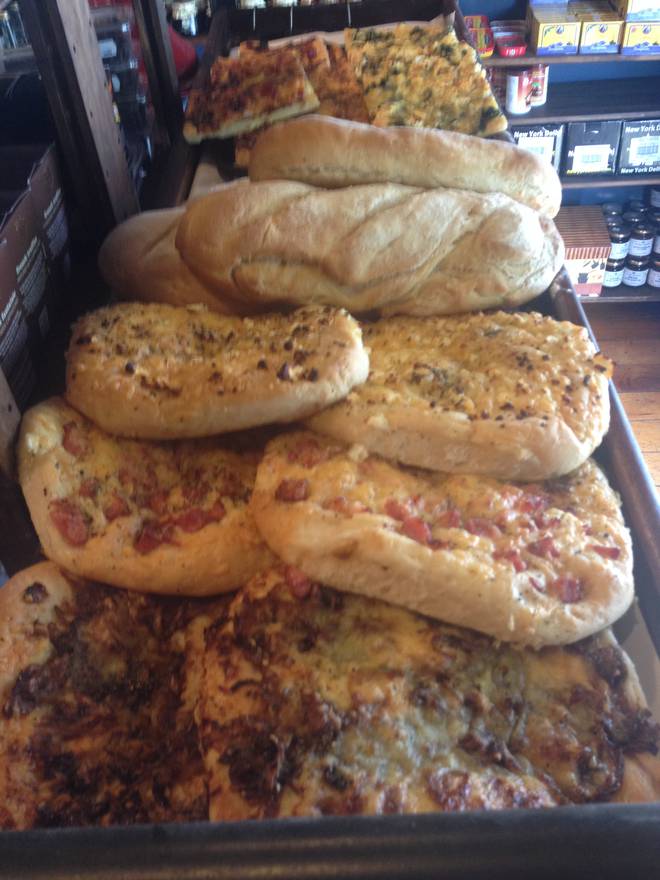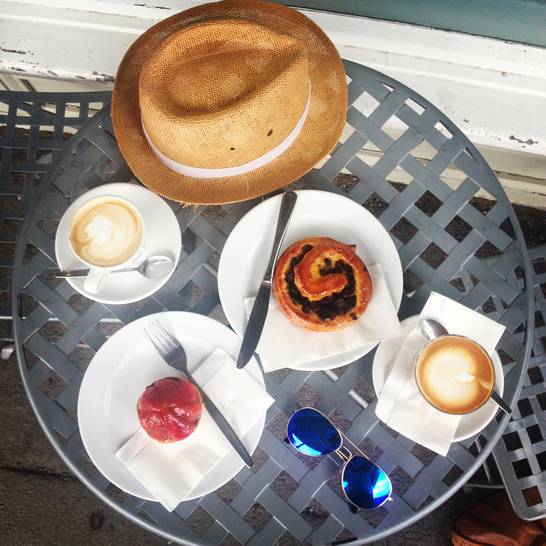 Grab a seat at Bar Salute for lunch
Find a table on the deck of Bar Salute and get ready for an afternoon of tapas snacking, Rose sipping and people watching. Aussie-born chef, Travis Clive-Griffin moved to New Zealand in 1995 and in 2001 fell in love with Greytown.
"It's got a really nice feel to it," he says.
Soon after, he opened Bar Salute and has turned it from its beginnings as a formal dining location into the chic, indoor/outdoor dining space it is today.
The menu is inspired by Travis' Middle-Easter heritage - my picks: the Arancini filled with braised pork and gooey mozzarella, the crispy fried lamb with chickpea puree, almonds, currants and pickled quince and Salute's exclusive blend of drunken olives.
Find them at: 83 Main Street, Greytown.
Take home some produce from the Main Street Deli
As you step in to the Main Street Deli you can smell the freshly baked bread. Venture deeper into the store, past the beautiful old wooden shop front, and you'll find shelves packed with salts, sugars and peppers imported from Indonesia. Massive pies sit in the fridge waiting for lunch time buyers (the most popular is the wild boar or beef and burgundy).
As I browse the homemade sauces, slices, pestos and pastries the deli's owner, Glenys Almai, comes out of the kitchen in her flour-covered apron to say 'hi'.
She shares with me her latest creation - a series of cooking drizzles - there's vanilla and lime, ginger and orange and spiced cinnamon. I sample the sticky sauces from plastic spoons in store and swoon, picking out one to take home.
The kind words of former school teacher Glenys sum up Greytown for me: "You're never alone in a small town".
Find them at: 88 Main Street, Greytown. 06 304 9022.
Nicky Park was a guest of Destination Wairarapa.