New Zealand wine drinkers have grown up - price is no longer the biggest factor in the 'buy' decision, according to New World supermarkets.
Liquor merchandise manager, Brendon Lawry, says not only are New Zealanders buying wine more on quality than price now but they have a favourite buying landscape across 8-12 brands - many more than even a few years ago, illustrating the more educated palates and knowledge of wine drinkers.
One of the reasons for the emphasis on quality is the popularity of cooking shows on TV and "aspirational home chefs"; that's led to a drive for better quality wines as opposed to those with only a cheaper price tag.
"Consumers are more discerning; there's no question about that," says Lawry. "They are wanting better quality wines rather than cheaper ones and our research suggests that the enthusiasm for being a home chef - motivated by the TV shows - is driving that; people want higher quality wines to go with the great food they are creating."
New World has just the annual New World Wine Awards which saw a record number of 1165 entries of wines retailing for $25 or less (and having at least 6000 bottles available for sale) assessed by a panel of 13 New Zealand and international judges.
The gold medal wines tend to race out of the supermarkets after the awards and Lawry says buying patterns suggest that "the higher-priced segments are growing faster; that's where we see the next couple of years trending."
As about 85 per cent of New Zealander buys their wine at supermarkets, such trends are worth noting. Lawry says: "From a consumer and industry perspective, that is a good thing. People becoming more interested in quality wines has to be good for the industry."
He says price is still a factor - but it is far from being dominant: "I enjoy Main Divide Pinot Noir 2012 and Mud House Pinot Noir 2013; and both got a gold medal in this year's awards and one retails for $1 cheaper than the other - that's when the price equation kicks in."
Another trend he has noticed through the wine awards and through customer behaviour is the growth in pinot noir production and consumption.
"We are seeing pinot noir in greater volumes. It helps that New Zealand is famous for its pinots now and we are seeing more great quality pinot being made at affordable prices. In the New World Wine Awards even three or four years ago, we would rarely have had more than one pinot in our Top 50 wines.
"We limit entry to bottles selling for $25 or less and even that long ago, there were not that many pinots in that price realm - they were a lot more expensive and thus less accessible for many people."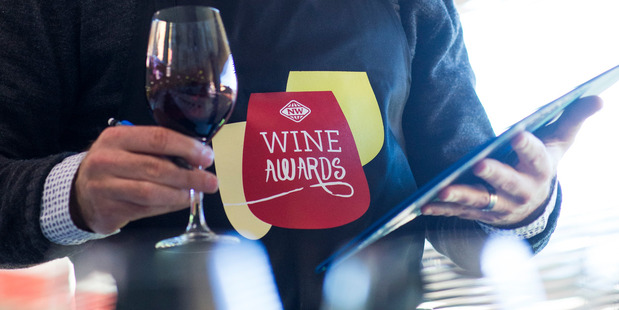 New World Wine Awards 2014

This year, however, eight pinot noirs made it into the top 50 and judged to be of gold medal standard, including this year's overall champion red - Thistle Ridge Pinot Noir 2013.
"With the ever-increasing profile of our wine awards, we are attracting some really fantastic wines - the Thistle Ridge pinot noir is going for $21.99, a great price for such a high quality pinot."
Even with prices like that for gold medal wines, New Zealand wines are often undercut by cheaper wines from the likes of Chile, Spain, Argentina, South Africa and others.
"The New Zealand wine industry has always had a strong focus on quality over quantity. It's a question of making the best wines we can - and that's been at the heart of every Kiwi winemaker I have ever talked to," says Lawry.
"Other regions may focus more on the quantity with vineyards geared up to produce significant volumes but the New Zealand wine industry emphasises quality - to the extent that it even plays a role, to some extent, in our tourism and our clean, green international image."
New World's research showed that sauvignon blanc was still the most popular white varietal, followed by pinot gris and chardonnay close together but with pinot gris the fastest-growing varietal.
In the reds, Merlot-dominant wines are still the most popular, with cabernet-dominant wines second and pinot noir the fastest-growing red varietal.