Leigh Hopper makes up time after a short excursion
Targa rally veterans Leigh Hopper and Simon Kirkpatrick survived a bit of a scare on the last day of the three-day Targa North Island to win their third title in four years.
Keen to get going early on the third day of racing, Hopper took a 30-second detour through a farmer's field during the day's first stage.
He managed to make amends over the next three stages, making up the time, then added another minute's advantage in the afternoon to hold off Jason Gill and Mark Robinson by two minutes and a whopping nine minutes ahead of third-placed Martin Dippie and Jona Grant.
Driving the same Subaru Impreza WRX that won the 2011 and 2013 Rotorua events, Hopper and Kirkpatrick won 12 of the 17 stages, dominating the new three-day Auckland-Whitianga-Rotorua event, winning it outright as well as winning the Allcomers 4WD class.
Hopper won his first Targa event, Targa Rotorua, with son Gray co-driving in 2011 and his second, with Simon Kirkpatrick reading the notes, in 2013. This year the two previous two-day events, Targa Bambina from Auckland to Whitianga, and Targa Rotorua, were combined into one three-day Targa North Island, which started just south of Auckland last Friday.
"This year has been about having the right tools and we've really got the car going well now, particularly between 100 and 200km/h where it's really got some boogie," Hopper said.
David Rogers and Aidan Kelly came home third in the Allcomers 4WD class behind Gill despite losing time when they went off on the same stage as Hopper did on Sunday morning.
Targa New Zealand event winners, Dippie and Grant, were never headed in their class (Modern 2WD), the pair topping the time sheets in 11 of the 17 stages to finish just under two minutes ahead of fellow Porsche pair Richard Krogh and Glenn Sharratt, with Perth-based Kiwi Robert Darrington and Dave Abetz enjoying their best run in recent events to finish third in class in their BMW M3.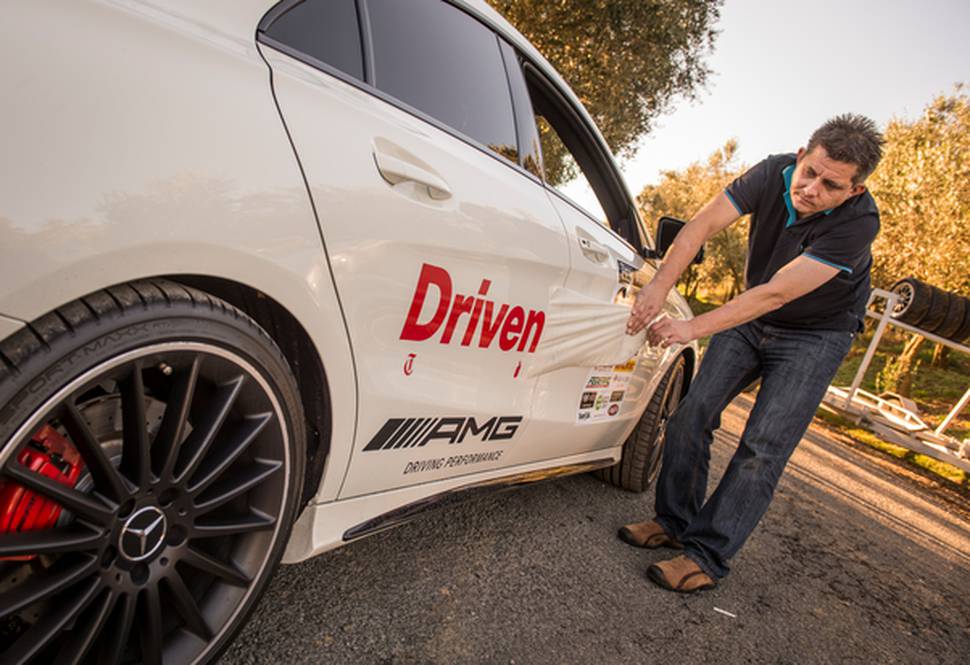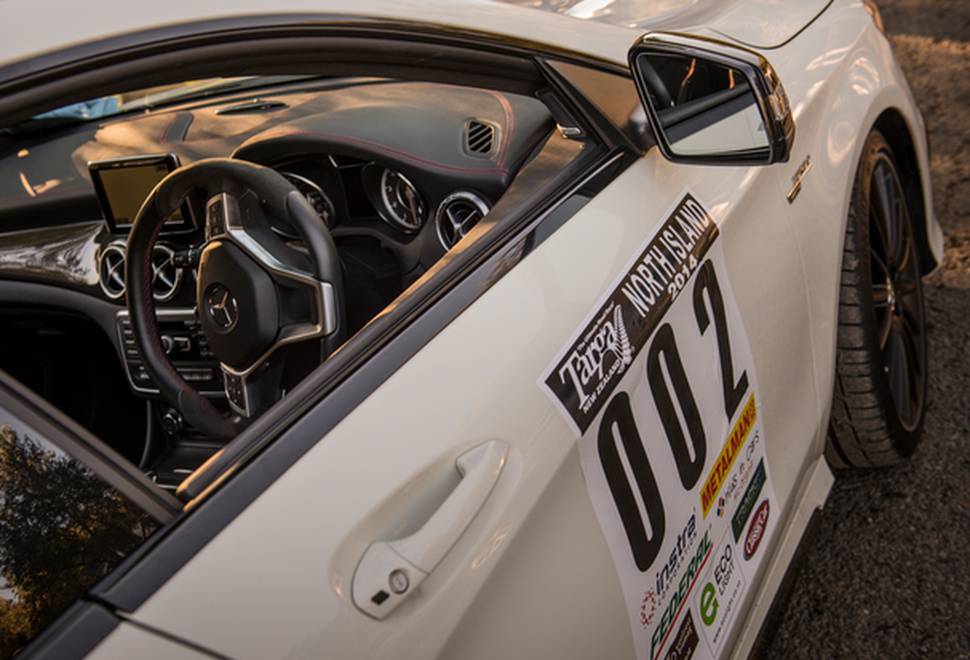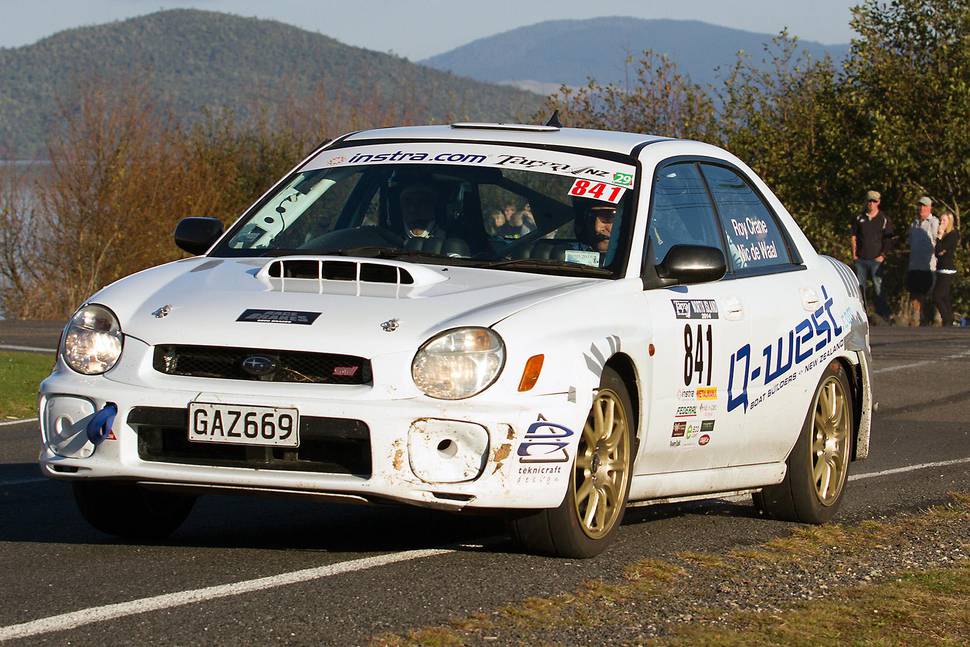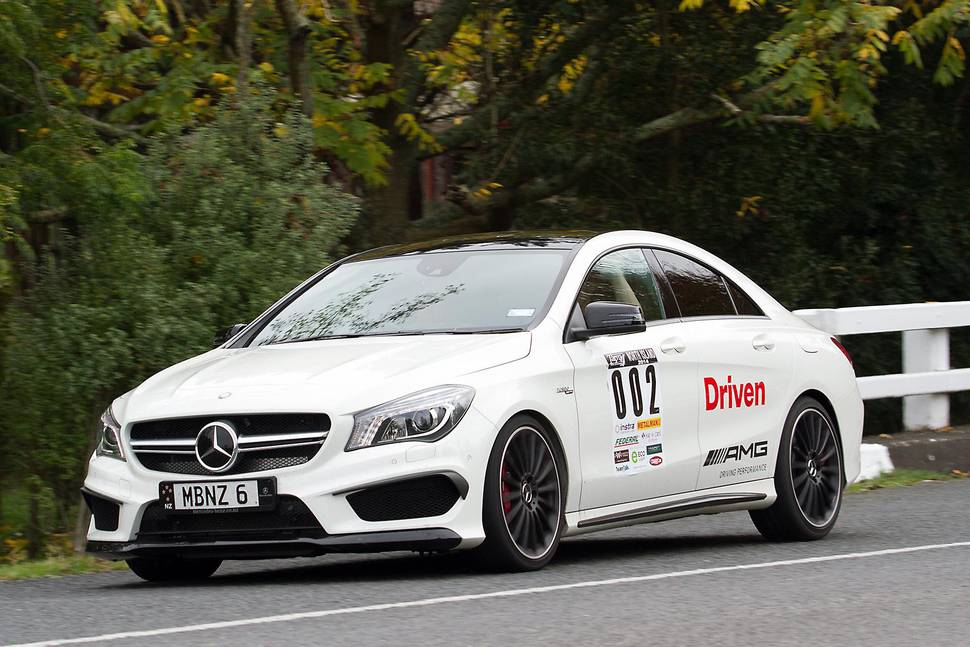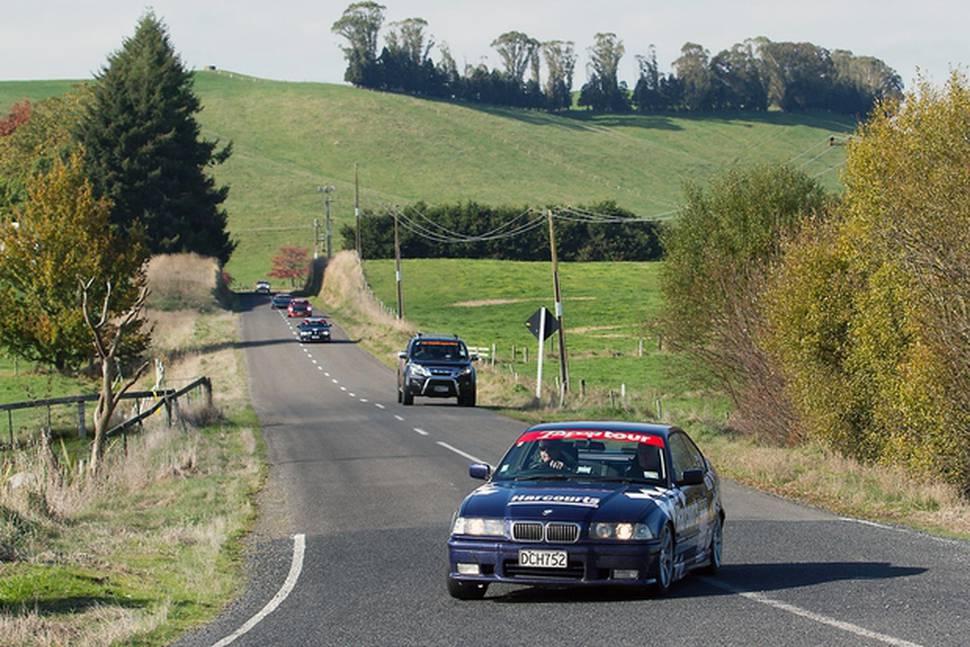 Husband-and-wife Ross and Carmel Graham also enjoyed a near perfect run on their way to a popular victory in the Classic 2WD class.
Despite their being at least six other combinations capable of matching their pace, as evidenced by the fact that there were five different stage winners, the Grahams started strongly and were as consistent as they were quick.
Also enjoying his best finish in a Targa event so far was BMW 325i driver Rex McDonald, with Daniel Prince, who finished second, just over two-and-a-half minutes behind the Grahams and just over a minute up on Carl Kirk-Burnnand and co-driver Sam Gordon in a similar BMW, with husband-and-wife Tony and Jo Butler fourth in their V8-engined Cheetah convertible.
Competitors covered 450km of closed special stages and 830km of touring stages.
High-profile casualties included Clark Proctor and Sue O'Neill out with a broken gearbox and former Targa Rotorua winners Glenn Inkster and Spencer Winn, with engine issues.
Three stages on Saturday were canceled after the Paul Lampp/Graham Pedler Ford Escort brought down a power pole west of Matamata. Fiat Abarth 1000 pair Mike Lowe and Phil Sutton tumbled down the time sheets on Sunday when they were forced to change engines.
The next event is the 20th annual six-day Targa New Zealand rally that starts in Christchurch on October 27 and ends in Queenstown on November 1.