Main challenge for Mercedes compact is filling orders
You've seen them. They're everywhere. With market saturation that even Starbucks couldn't dream of, and far less likely to leave a bitter taste in the mouth. It's hard to be all things to all people, but in most cases compact SUVs seem to be giving buyers exactly what they want - at least, that's what the sales figures say.
The enthusiasm with which the carmakers have turned to this rapidly growing segment now means the biggest battle for designers, engineers and the like is finding a point of difference from the rest of the pack.
At the sharp end of the market - an area obviously mostly populated by German brands - this is perhaps the most obvious.
BMW's ever-expanding range of X models covers off everything from the shopping basket buyer to those who want to show off with triple-turbocharged monsters; Audi's also injecting a bit more performance into its line-up with cooking "S" versions, and even a stroppy little "RS" take on its little Q3.
Mercedes-Benz has now thrown its hat into the compact SUV ring with the GLA - a slightly different approach from the others with a body style closer to being a wagon than the traditional crossover style - and it ranges from a little front-spinner to a very bonkers AMG version, the GLA 45. The GLA is based on Mercedes' front-drive architecture that underpins the A-Class and the slippery little CLA coupe, and is extremely important to the brand.
Between this trio, the platform-sharing B-Class - and one more "mystery model" that will be revealed this year, Mercedes has a more complete small car offering than ever before.
Last week the international launch was held in Granada, Spain, where we got our hands on two of the three models that will be sold in New Zealand, on a variety of mountain roads, motorways, mad Spanish cities and even a bit of an off-road jaunt.
While this, like all crossovers, clearly signals its availability for light mud duties, the reality is that most won't see much more off-road action than a verge in a leafy suburb somewhere. Mercedes understands this well enough not to bother offering a special suspension lift kit as an option here.
It does, however, have a couple of nice off-road settings: a magic button that adjusts the transmission and 4MATIC all-wheel drive system to better cope with the bumpy stuff, and hill descent control, which slows the vehicle on super-steep bits to maintain maximum grip from each wheel.
The thing that's really going to work for the GLA is that it looks more like a muscular hatch than your average compact SUV. It's not too lofty, the overall design is very sporty without looking comical and the smooth, flowing lines give it one of the slipperiest profiles in its class.
There is one glaring exception - which, thankfully, won't be available in New Zealand. The Edition 1 version of the GLA 45 AMG, with its fast and spurious decal collection, and rear wing that proves that the world-renowned German sense of humour is alive and well. This version, with extra drag created by the wing, blows the aerodynamic lottery win that the other versions enjoy - and will, as a result, be a bit thirstier.
On the inside there's a welcome omission of off-road pretender design cues, with the same modern and uncluttered dash design that carries through from the rest of the A team. A large, curiously non-touch screen dominates the centre dash, controlled by a console-mounted jog wheel that, once you've used it a couple of times, becomes almost intuitive in use. Large round air vents hint at its branch on the SLS supercar's family tree, and sporty seat designs make for a comfortable ride with enough support for bursts of enthusiasm or when avoiding Spanish locals taking early siestas at the wheel.
The GLA is obviously not going to be chasing G Wagens across the Sahara, but proved fairly capable on the short off-road course we tackled.
The 4MATIC system proved its worth, giving steady and remarkably comfortable progress with very neatly meted-out power that allowed good climbing abilities without excess wheelspin.
On the road, though, it was a testament to just how much progress Mercedes-Benz has made on its front-or-four-drive chassis since the teetering A-Class of old - you remember, the famed elk hunter.
The roads of southern Spain were beautifully constructed but did take a bit of effort with steep descents and winding runs through mountain passes punctuated with contortionist-tight corners that really put the GLAs through their paces.
New Zealand's model mix is made up of three GLA-Class variants, which cover most bases. The first we'll see is the diesel GLA 200 CDI, which will arrive in April. It's probably the least pleasant to drive, with the heavier engine subtracting some of the sharpness of the front end in the petrol models. But with a $64,900 pricetag, the two-wheel-drive machine is a strong entry point into the compact world.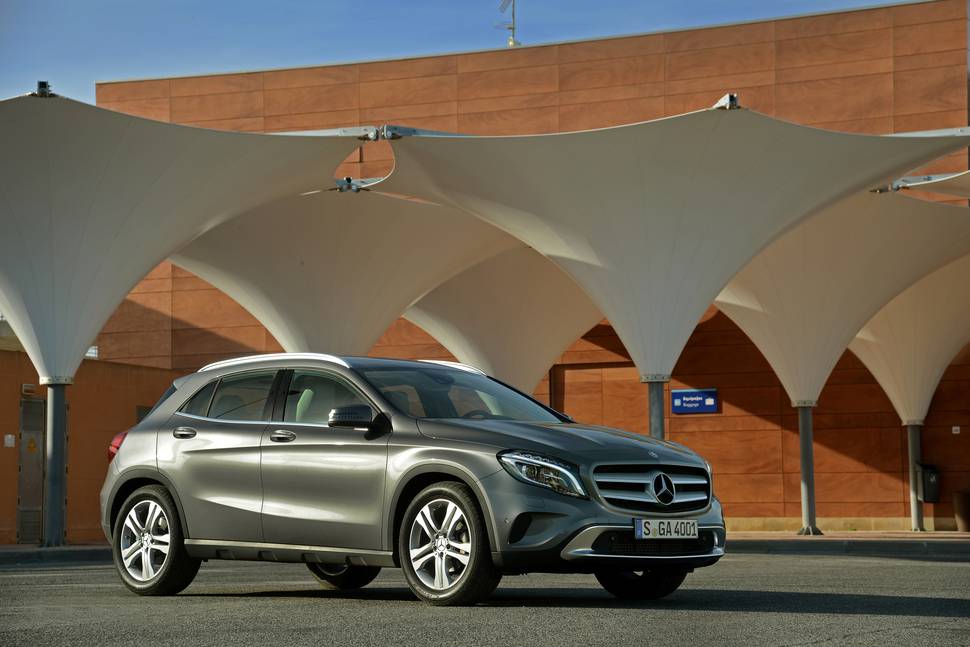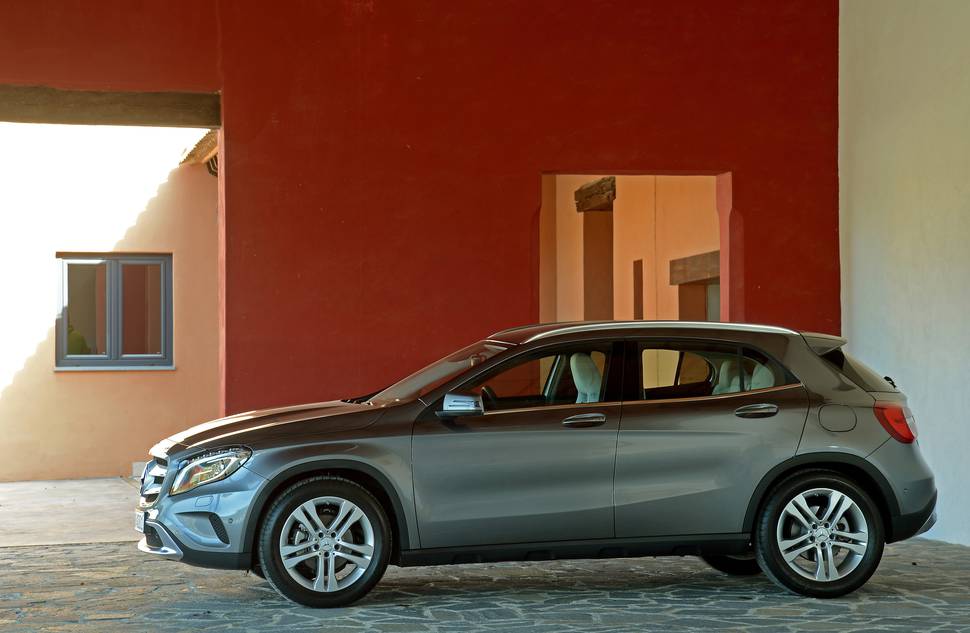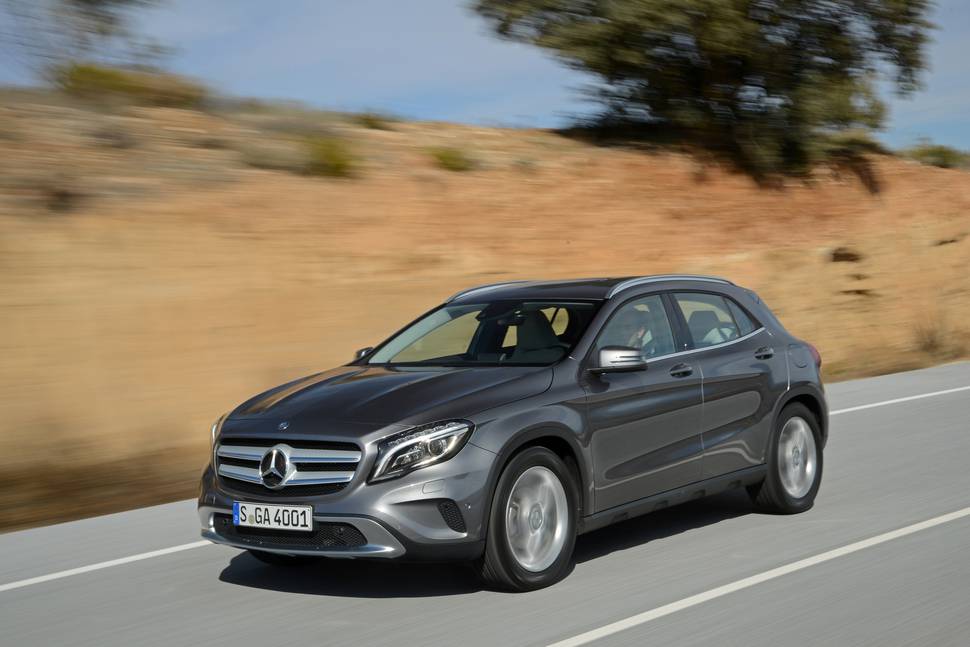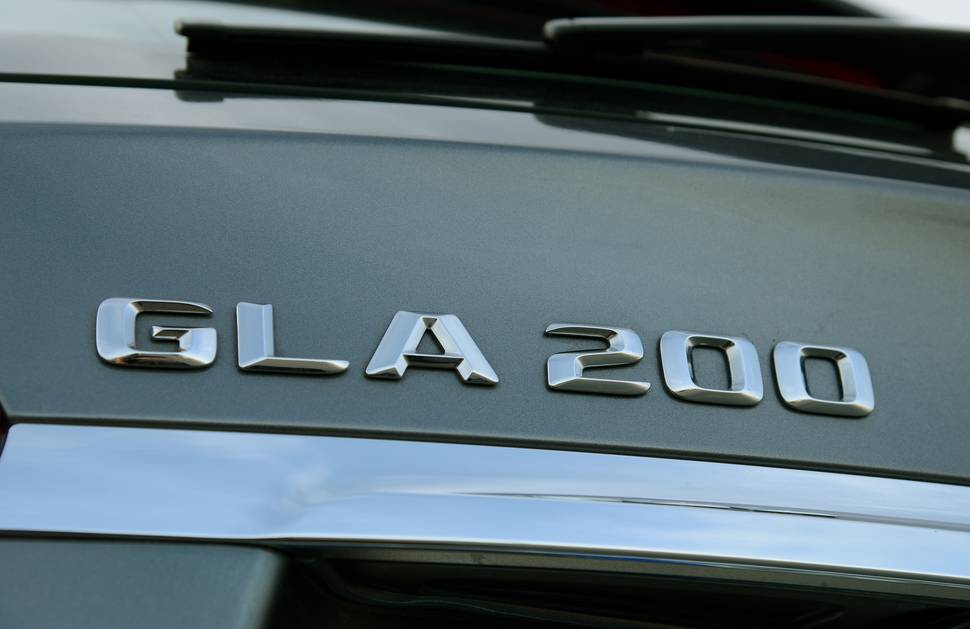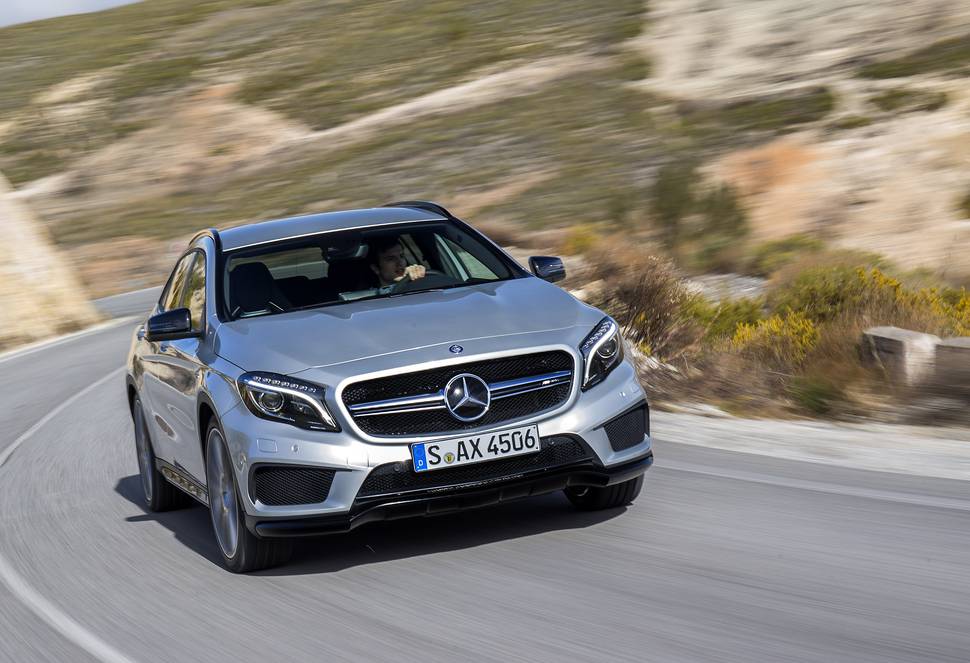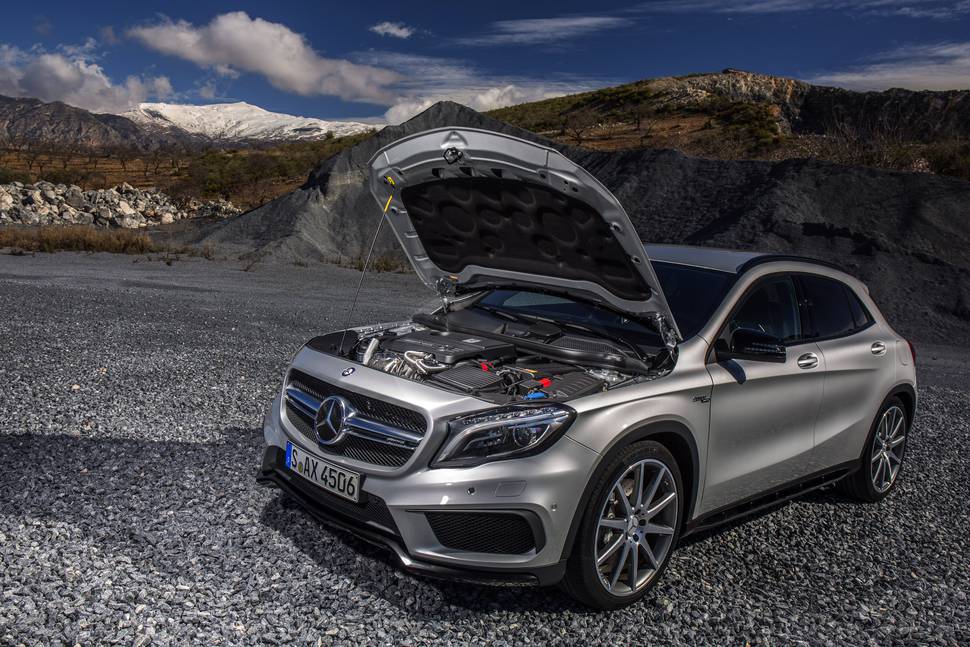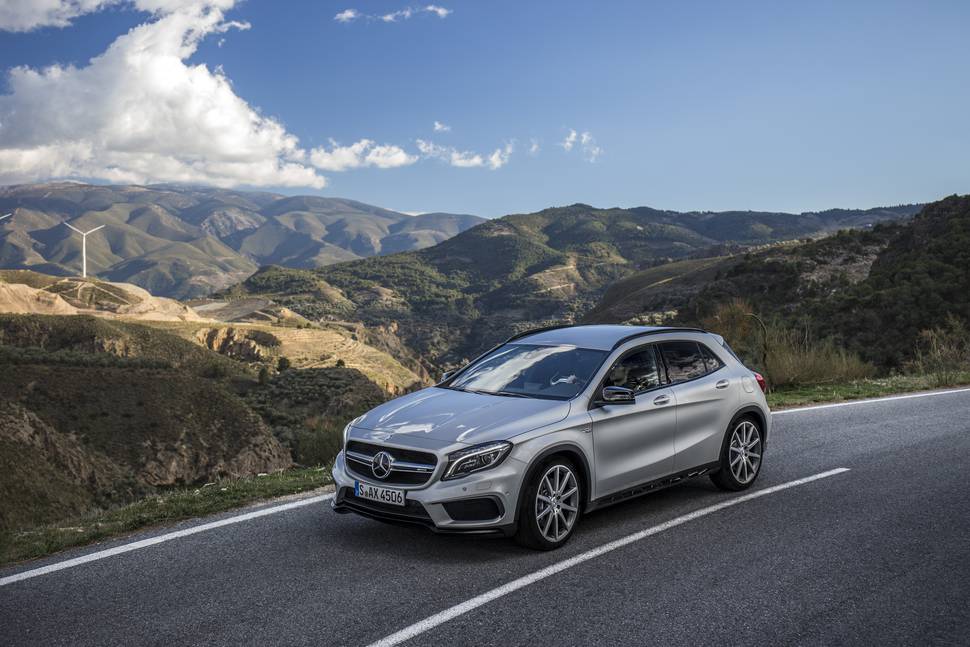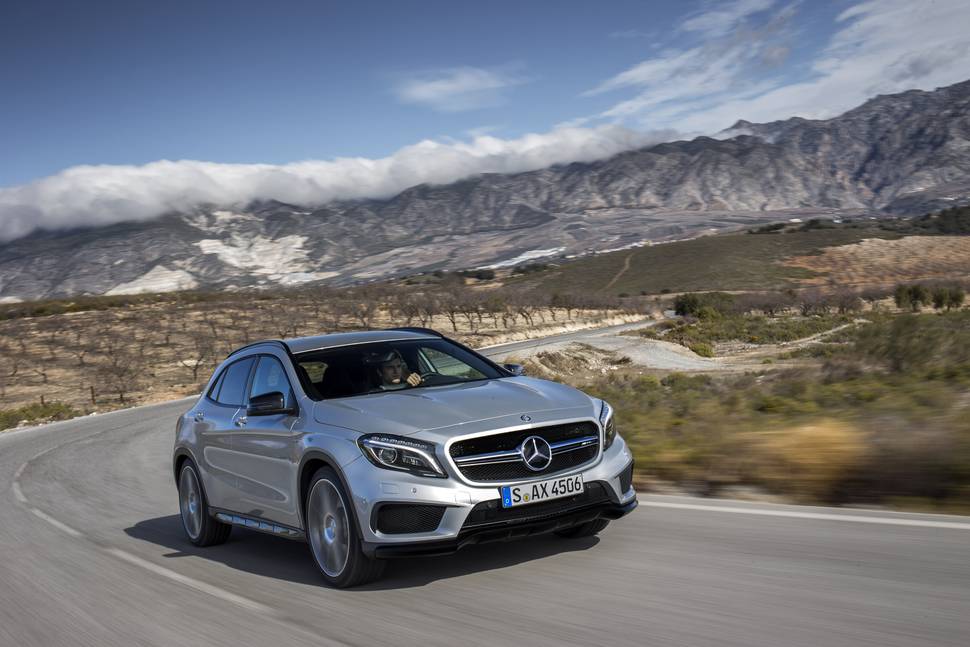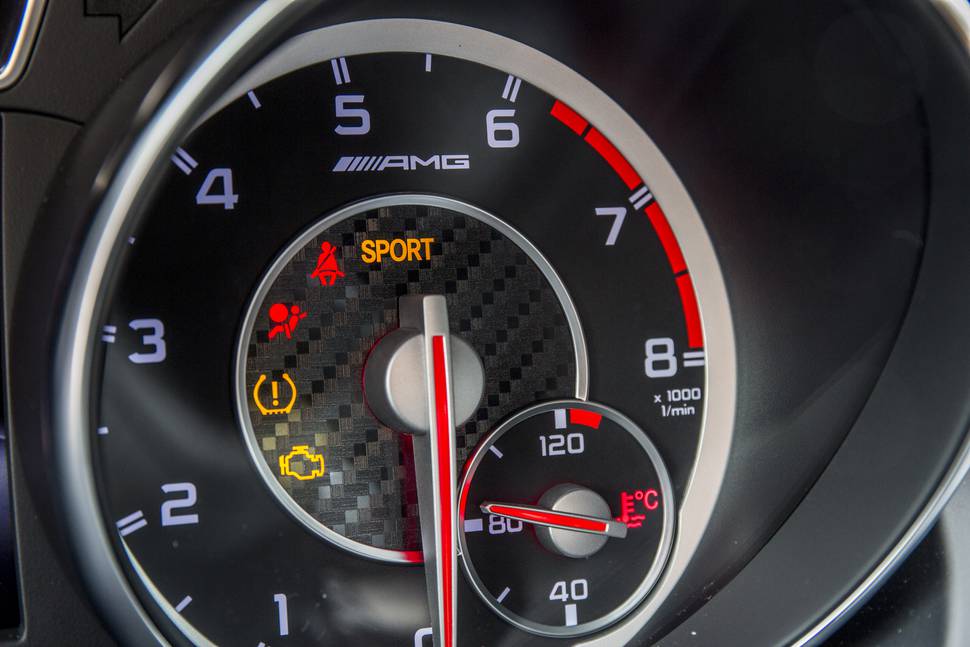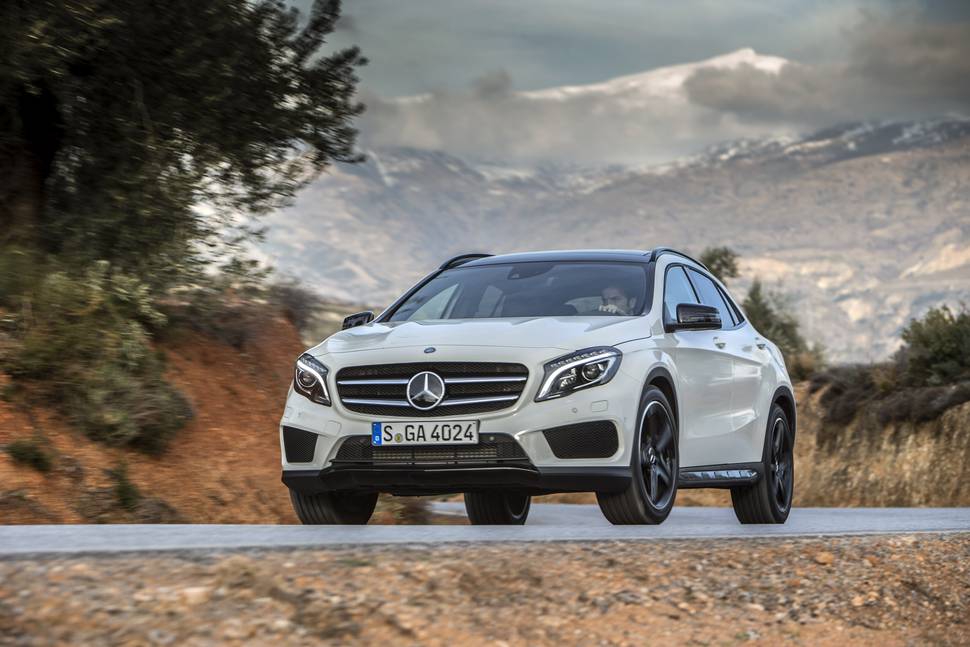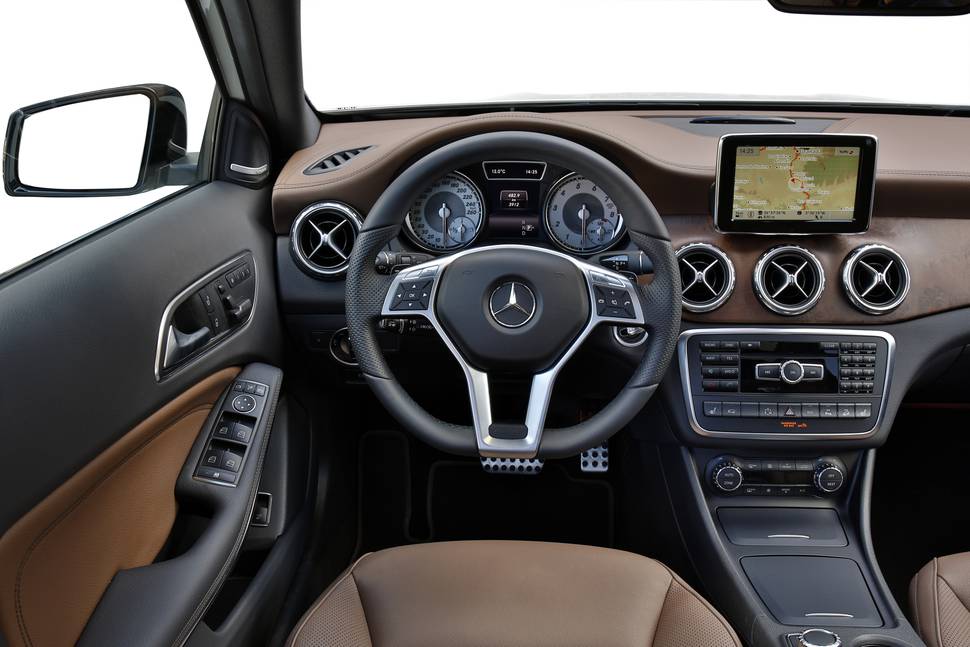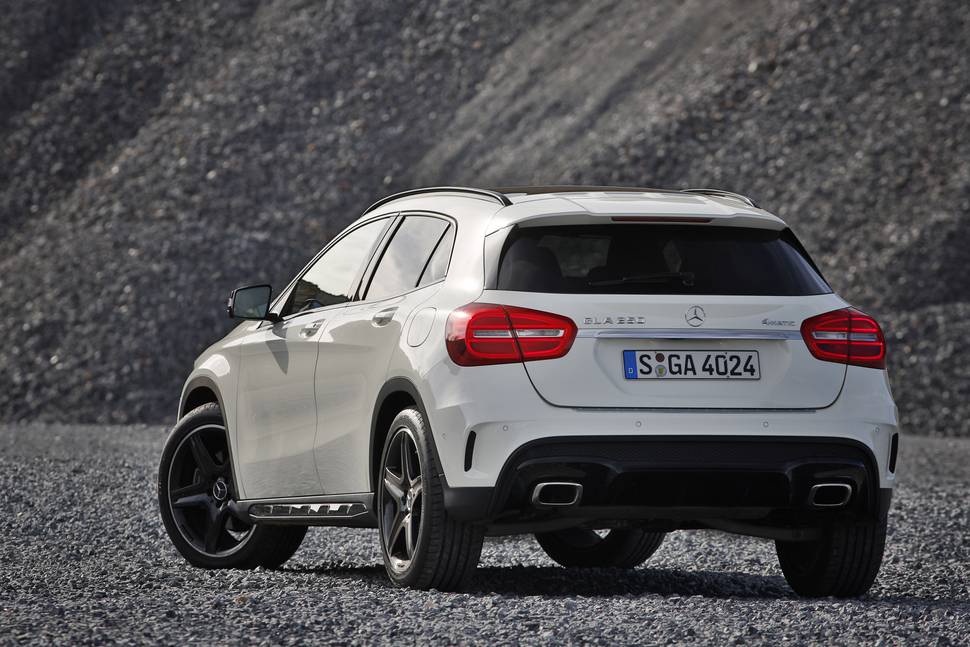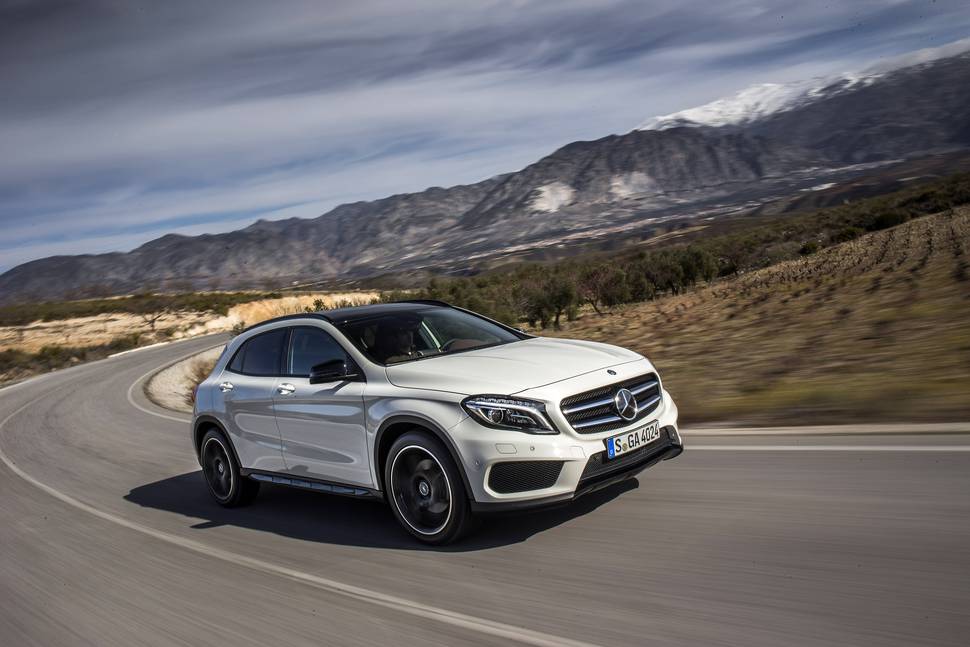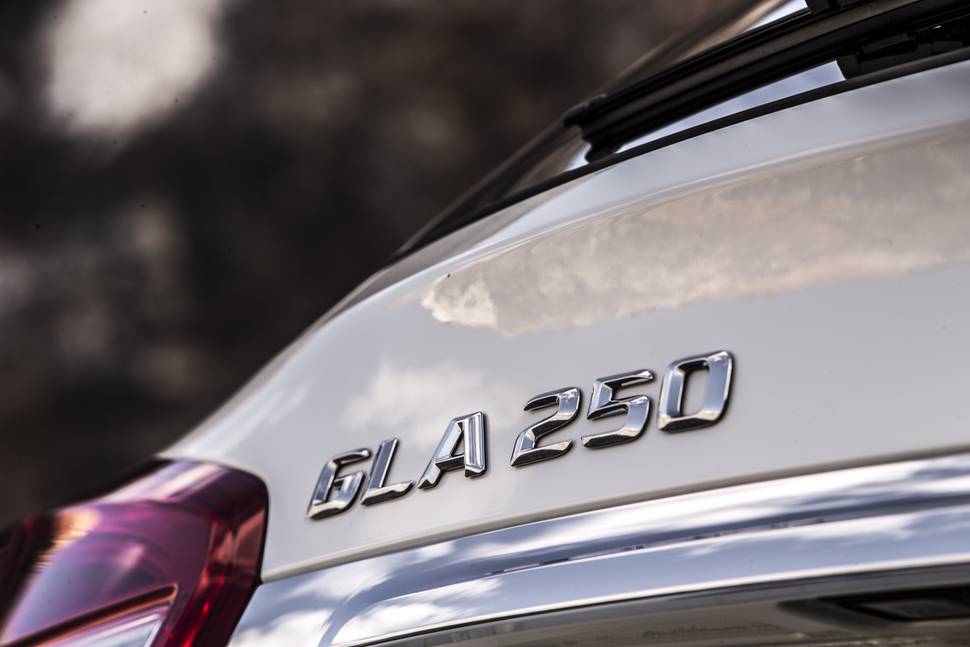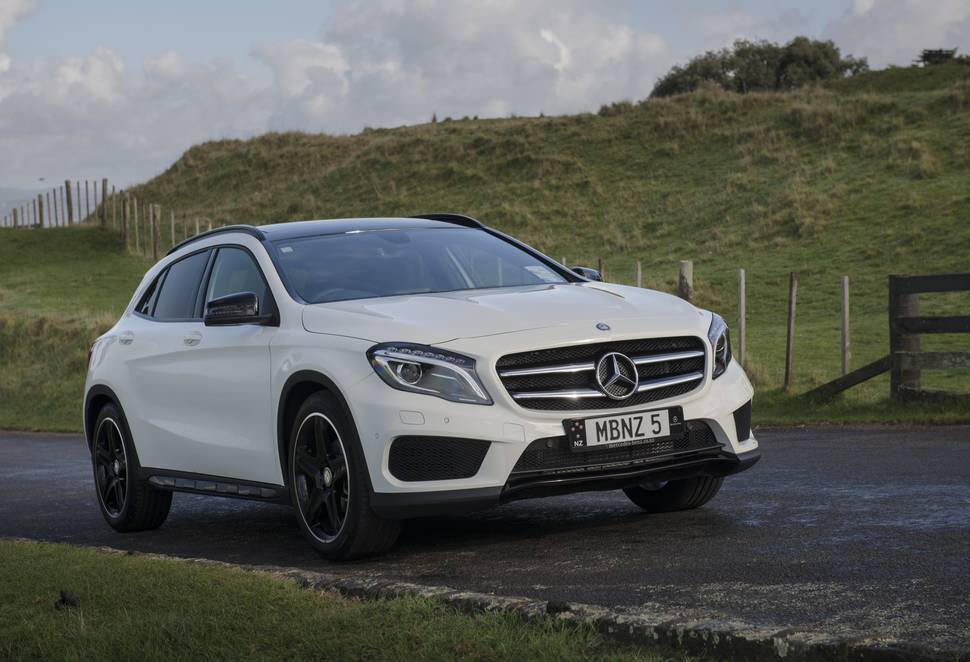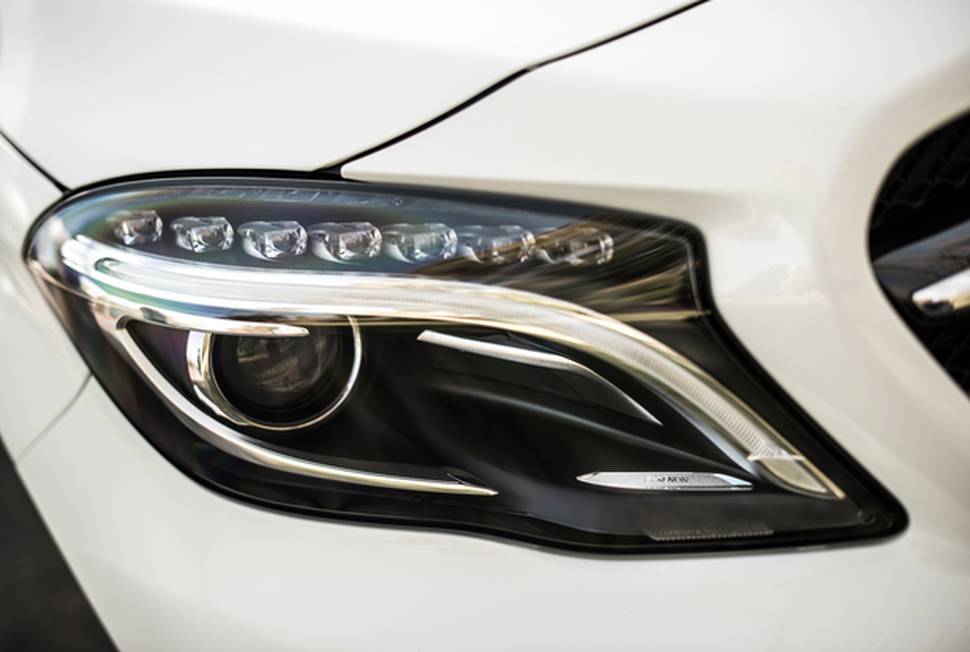 The darling of our range is likely to be the 4MATIC GLA 250 - it's a shade over 10 grand more, at $76,900, but with a higher spec and the all-wheel-drive system its definitely our early pick in terms of value. That said, we here at Driven are big fans of well-sorted performance machines, and the GLA 45 AMG is as much a weapon as the A 45 and CLA 45 versions that it shares its very rapidly beating heart with. The AMG two-litre, fortified with 1.8 bar of turbo boost, is a mad machine, and despite the slightly loftier set-up of the GLA is still extremely sure-footed, even when belting through endless sets of tight corners at, let's say "Euro touring pace".
The biggest challenge for Mercedes-Benz with the GLA Class is actually going to be supply.
The vehicles on this platform are important to the company, but with its new bread-and-butter C-Class, sitting on the new MRA rear-drive platform, on the way and several new plants being built, it'll still be tough to meet demand, according to Mercedes board member Dr Thomas Weber.
"We are 60 per cent above volume on the MFA architecture vehicles," he told Driven, "and we're very much on a compact car offensive.
"But it can only be a global success if the vehicles are available globally, either at the same time or as fast as possible. Customers want to preorder cars and we're not able to supply."
Dr Weber admits this is a problem, but underlines that Mercedes factories are being brought online as quickly as possible to satisfy the markets for both the smaller MFA-based machines and the larger MRA-underpinned cars.
His predictions of huge growth around these smaller SUVs are echoed by Mercedes-Benz New Zealand boss Ben Giffin, who believes GLA could not only be one of the company's most important vehicles this year, but could prove to be a showroom star.