A while back we told you of an entire historic racing team going under the hammer - a collection of eight cars and a transporter from the Scottish Ecurie Ecosse team that won two consecutive Le Mans 24-Hour races in 1956 and '57 was being sold by Bonhams.
Well, that auction took place on December 1 and managed to set all kinds of records, as well as find a buyer with enough passion (and cash) to keep a significant part of the collection together.
The 1952 Jaguar C-Type sold for a staggering £2.9 million ($5.7 million), while the 1956 Shortnose D-Type sold for £2.6 million, both to the same buyer in the United States.
Although it didn't make the highest price, the fantastic 1960 Commer TS3 three-car transporter was the surprise of the auction, exceeding its estimation by a cool million pounds to sell for £1.8 million following a fierce 20-minute telephone bidding war.
In the end, the two-stroke transporter was sold to the same US-based buyer that scored the two Jaguars. The large price paid for the Commer transporter - that was immortalised as a Corgi model back in the 1960s - made it the most valuable commercial vehicle sold at auction.
You have 20 seconds to comply
Although their foray into bespoke police cars went all wobbly a while ago, that hasn't stopped the founders of Carbon Motors - former Ford executive William Santana Li and former cop Stacey Dean - from having another crack at the law enforcement sector.
This time, instead of a car, they are doing it with a robot. Their new company is called Knightscope and their product is the K5 Autonomous Data Machine - a robot security
guard designed to predict and prevent crime.
Looking like the bastard son of R2-D2 and a blender, the K5 is said to pack infrared-capable video cameras, microphones, radar, lidar (laser radar), and thermal, ultrasonic and air-quality sensors. The data K5 collects is then processed by Knightscope's
''predictive analysis engine''.
If this all sounds eerily familiar, just add a couple of really big guns for arms and a weakness concerning stairs and you have the giant killer ''security guard'' robot ED-209 from the original Robocop film.
We are the world
*In something that's likely to actually become an issue in a few years, a man in Georgia, US, was arrested and sent to jail for ''stealing'' 5c worth of electricity after he plugged his Nissan Leaf into a power outlet outside a school.
Kaveh Kamooneh was at the school to watch his son play tennis when a police officer saw him plug his Leaf into an outlet outside the school building.
Kamooneh was arrested later that day and jailed for 15 hours.
*Is it time to drop those text-driving laws and ban children from cars?
A study from Melbourne's Monash University has found that children, not telephones, are the biggest distraction while driving.
The study followed 12 families for three weeks and used four cameras in each family's car.
It found that out of 92 trips, drivers were distracted by children 90 times ...
Chrysler workers' creativity on show
It seems the people who put cars together for Chrysler are a creative bunch, too - if the results of an art show put on by Chrysler and the UAW (United Auto Workers, the union that represents auto workers in the USA) are anything to go by.
The 2013-2014 Artists at Work Exhibition features 92 pieces by 50 UAW-represented Chrysler Group employees. The collection features a diverse range from paintings to ceramics, textiles and photography, and includes a huge metal sculpture that weighs more than 360kg.
''Art and manufacturing have more in common than you might think,'' said Keith Mickens of the UAW. ''The creative process involved in producing a memorable image on a canvas can be used to help build quality vehicles on an assembly line. We're celebrating both through Artists at Work.''
Could everyone move to the back of the bus
Isn't Google Street View awesome? The Good Oil loves it, but some people take their love for Google's slightly creepy Big Brother-style map service even further. Now a Street
View fan site has uncovered something incredible on Street View - a bus in the US hanging precariously off the edge over a motorway.
According to a local television station, the incident happened in 2008 in Seattle when two buses collided on an icy hill, sending both of them through the guard rail. The Google Street View camera car just happened to pass by before the second bus was towed to safety. Just another reason to stay away from public transport.
Gran Turismo Mercedes replica brought to life
Rather taken by the Mercedes-Benz AMG Vision Gran Turismo revealed recently as a special ''digital-only'' model for the Gran Turismo 6 PlayStation game? Really want one
for real? Well, you may be in luck ...
It seems that a bloke called Jeff Halverson was also rather taken by the sexy, sleek virtual car. So taken by it, in fact, that his company J&S World Wide Holdings has committed
to building five examples of the Uber-Merc by rebodying a bunch of SLS AMG GTs.
The carbon fibre body will make the SLS lighter by around 90 to 100kg, so it should be faster despite the 6.3-litre V8 remaining untouched. Apparently one is set aside for sale in the US, and two will go to the Middle East and two to Europe.
The asking price? A cool US$1.5 million ($1.8 million). Although it all may well depend on Mercedes' attitude towards someone else building one of its designs ...
What's up, Honda?
Just when we had given up on the idea of you being interesting you reveal a thoroughly awe some racing car in the form of the Civic Wagon you are entering in the British Touring Car Championship (BTCC).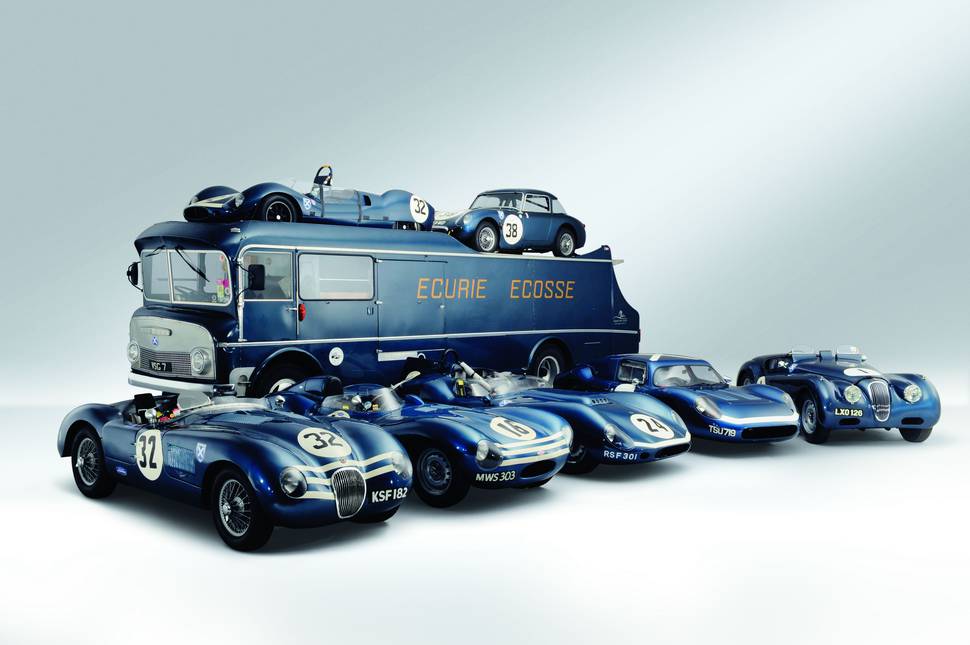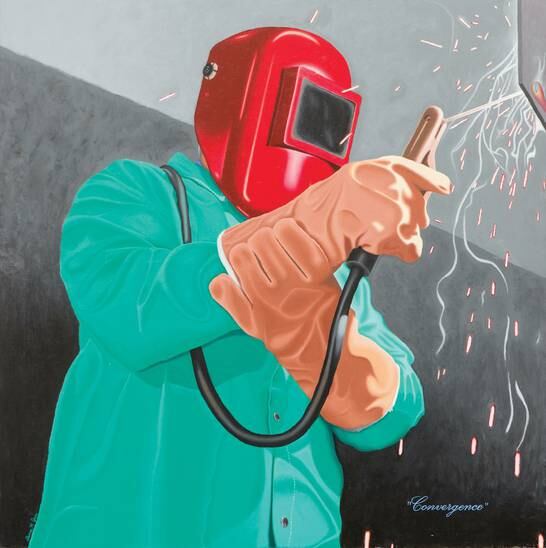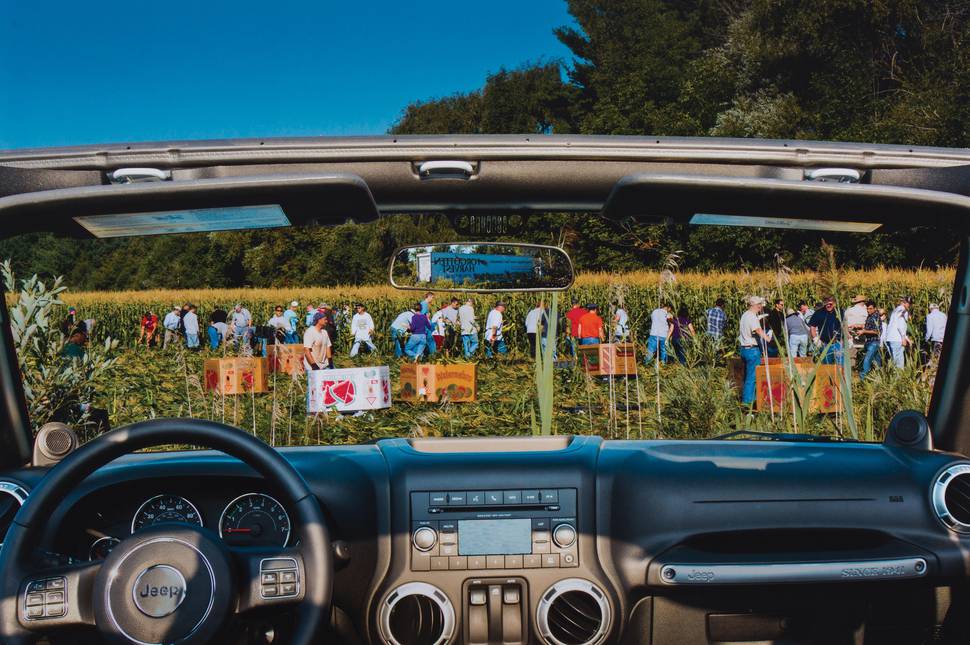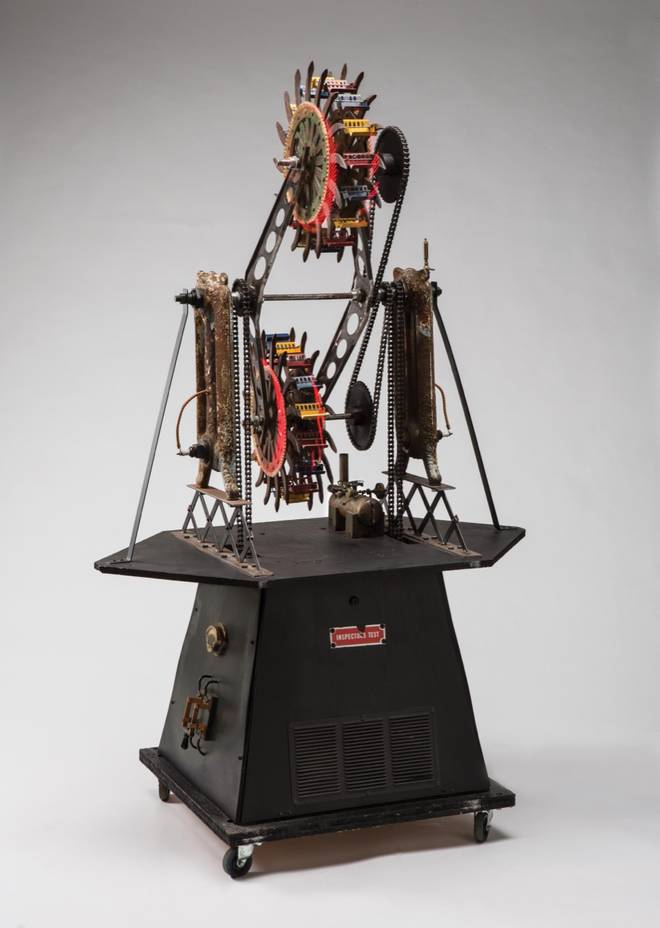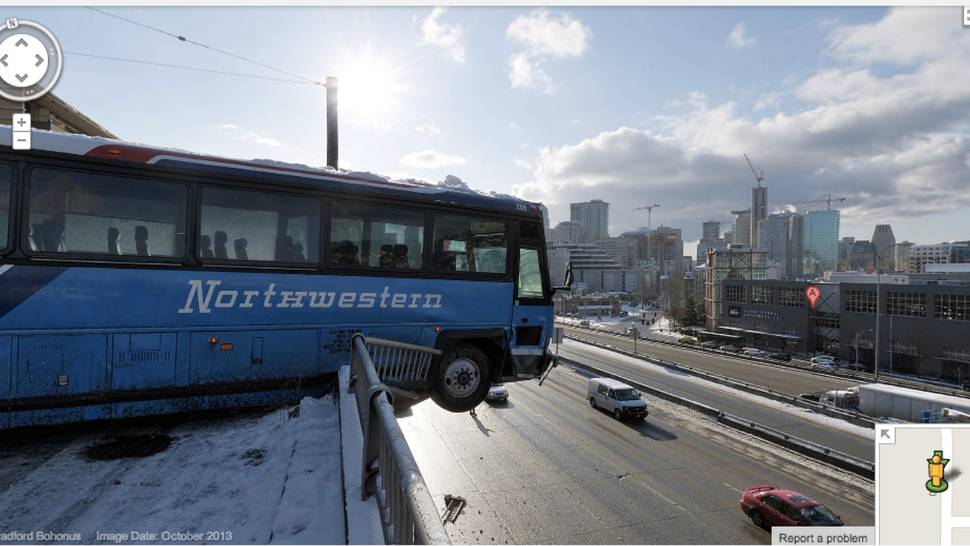 Now you release an image of the insanely awesome Civic Type R you are entering in the World Touring Car Championship (WTCC) next year. Seriously, that thing is incredibly cool.
The Civic Type R is the car Honda hopes will defend its title and gain the drivers' title in next year's WTCC, but it will face seriously stiff competition from the new Citroen team and its lead driver, a chap you may have heard of by the name of Loeb.
Number Crunching
8 MILLION The kilometres covered by Google Street View since 2007.
39 COUNTRIES The number featured in Google Street View.
20 PETABYTES The amount of data that has been captured for Street
View.
112 MILLION The number of results returned when ''naked people
on Street View'' is searched.