A hot culinary trend is hitting Auckland this winter - an increasing number of new Asian restaurants are serving their food on fire.
Cooking over fire and flambe techniques are not new, but using fire as a visual treat is, especially in Asian restaurants, says AUT culinary arts senior lecturer Michael Choi.
Nem, a new Vietnamese fusion restaurant in Parnell, served its hapuka green curry and coconut prawn dishes in a flaming bowl.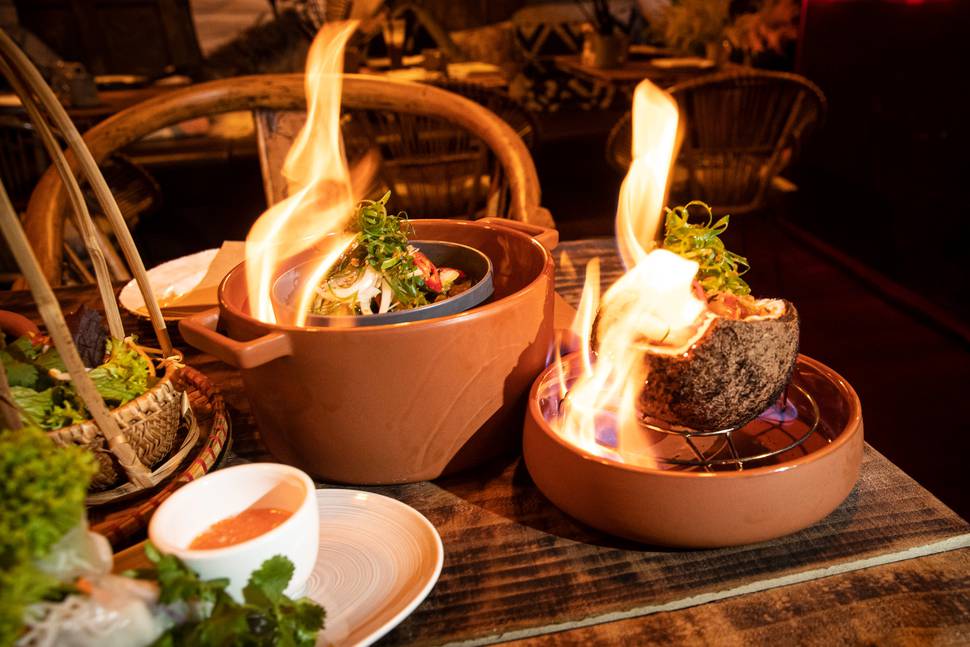 In Ponsonby, diners at Epicer by Michellin-starred chef Manjunath Mural would also be served meat on fire when they ordered the flambe slow-cooked lamb chop.
A signature