A woman says she has been discriminated against by a beautician who told her she would have to pay more for a spray tan because of her size.
The client took to Facebook, posting screenshots of the conversation she had with the beautician who insisted she'd be charged more as she was a size 12.
The conversation starts with the woman asking the beautician how much the spray tan would cost as she couldn't see the price list.
However, the conversation soon headed south after the beautician revealed the client would have to pay more due to her size.
"Hey girl, I noticed you didn't have a price list on your insta and was wondering how much for the 1hr express spray tan?" the customer messaged the beautician.
The spray tanner responded, writing: "Hey hun, it's $35 for the 1hr express. I just had a look at your Instagram and I'm just wondering what size you are?"
Baffled by the question, she revealed she was a size 10-12 and asked why.
But the beautician's response left the customer furious.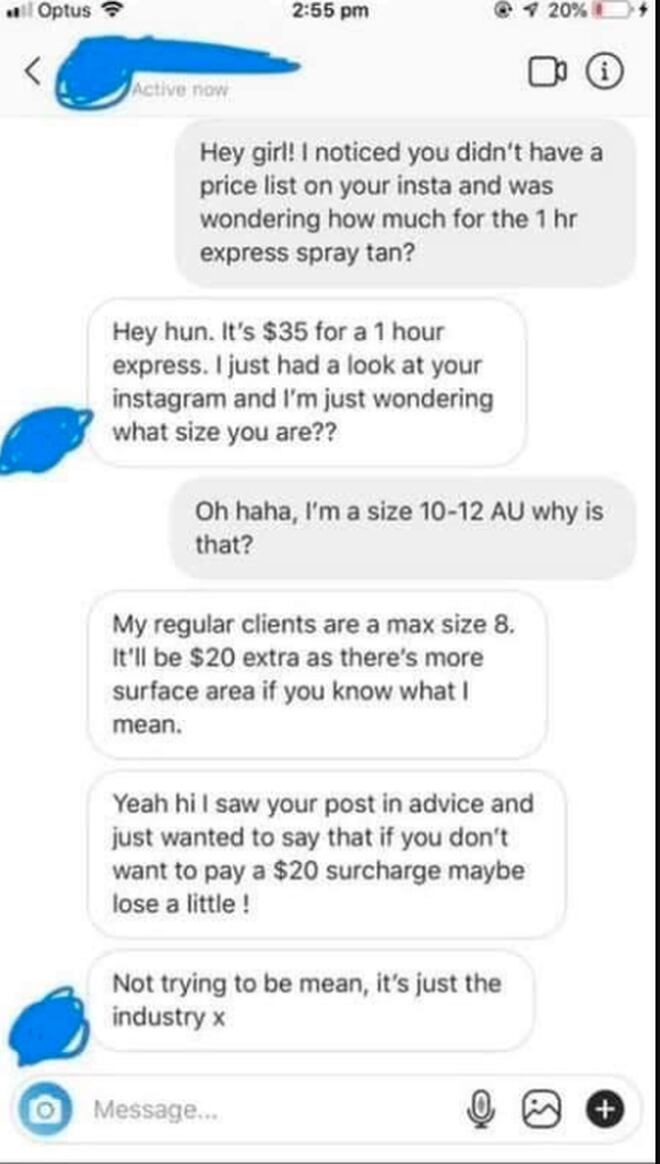 "My regular clients are a max size 8. It'll be $20 extra as there's more surface area if you know what I mean," the spray tanner said.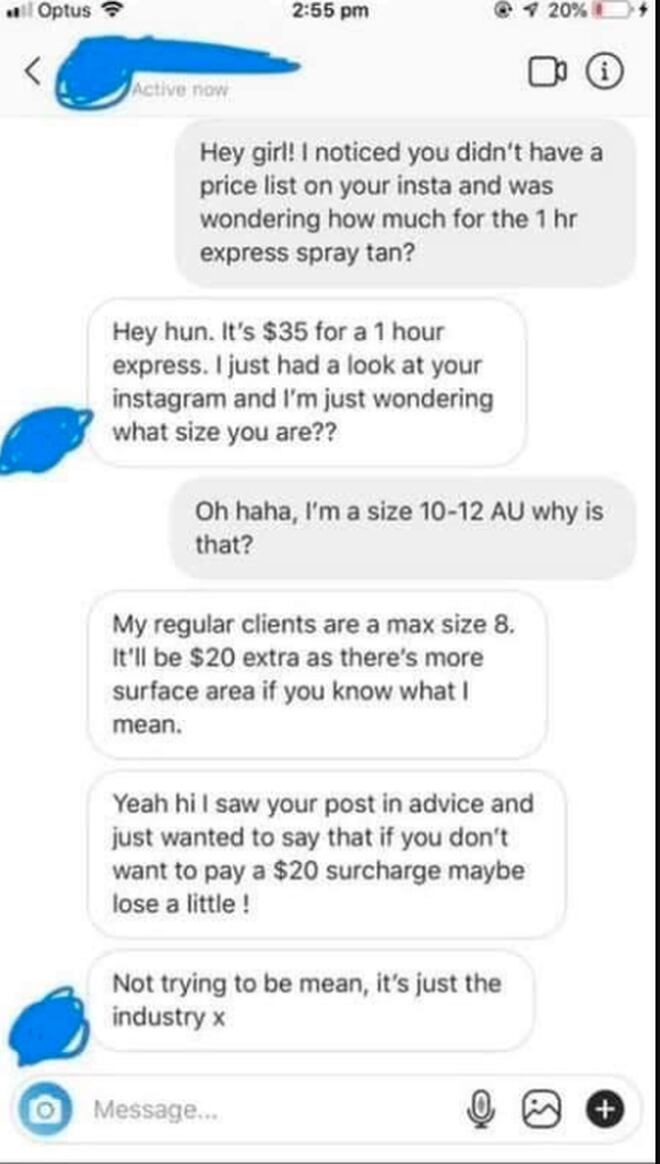 After being body-shamed, the customer then posted screenshots on social media slamming the woman.
But the spray tanner soon found out she had been exposed on social media and bit back by messaging the woman with some words of "advice".
"If you don't want to pay a $20 surcharge maybe lose a little! Not trying to be mean, it's just the industry," she wrote.
Readers jumped to support the customer, saying she shouldn't have been body-shamed.
"10-12 in AUS is like…a perfectly normal size. Not super skinny, not chubby. It's normal. It's nowhere near "you need to lose weight" or "your tan should cost extra" wtfffff," one person commented.
Others said they wouldn't want someone like that working on the naked body and judging them for being a "normal size".