Roses are red, violets are blue, get down to the Viaduct Harbour tonight, you've got to take in the amazing view.
To celebrate Valentine's Day, the hospitality precinct in Auckland Central will shine pink until the end of the week as a tribute to romantic celebrations.
The new lighting project, designed by Angus Muir, features tree lighting, a sea wall light show and flag banners for the special day.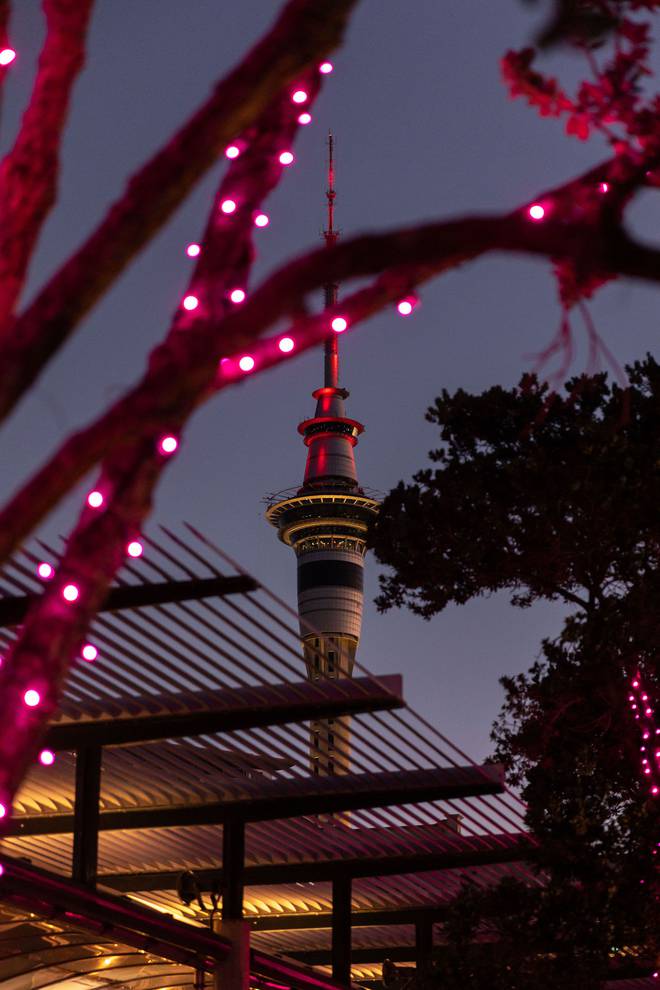 "When the sun goes down, our new tree lighting adds to the unique buzz visitors come here for," Viaduct Harbour Holdings chief executive Angela Bull said.
"The endless marina activity and people watching provides a scene that's conducive to a fun date over a cocktail or meal."
On Thursday from 5pm, Silo Park will be celebrating their eighth annual Valentine's Day event with Wayne Anderson serenades and personalised poems.
The romance between Westley and Buttercup from The Princess Bride will also be shown on the big screen in this year's Silo Cinema movie.
The 1987 fairytale classic has something for everyone, swordplay, giants, an evil prince and even some kissing.