He might be the President of the United States of America, but others have found a brilliant use for Donald Trump.
Dubbed the Commander In Crap, original Donald Trump toilet brushes are being sold online to Kiwis in the hope of making the toilet bowl fresh and great again.
The ever-popular brush features a fitting of Trump's face, his blue suit and red tie, and a rather bushy version of his fantastic blonde hair.
The brush, which is being sold on esty.com says the item has a "15-inch brush with holder" while the description suggests "Trump may appear useful when scrubbing the rim".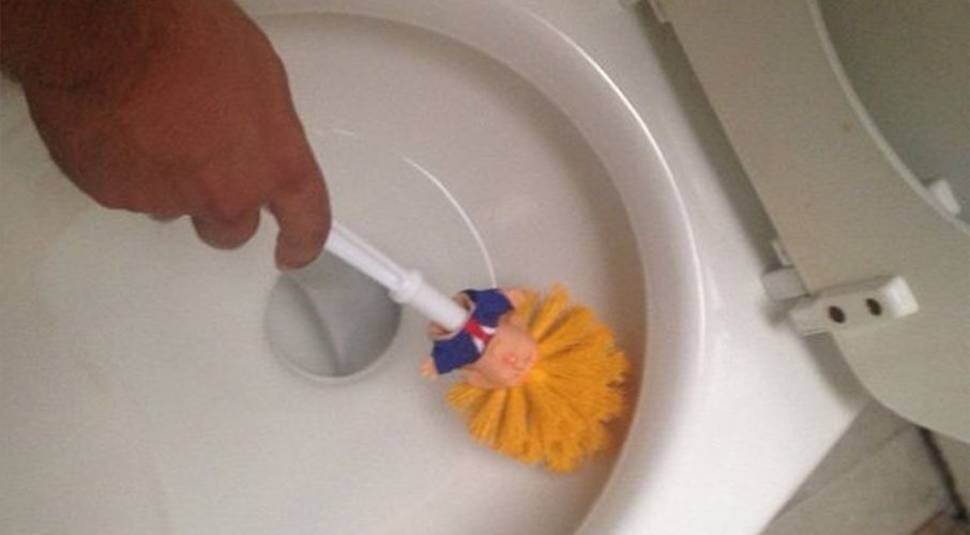 "Make Your Toilet Great Again! No president has had a Toilet Brush like my Toilet Brush!" the seller wrote.
"I am automatically attracted to toilet bowls, I just start scrubbing, I just kiss, I don't even wait and when you're a toilet brush they let you do it.
"Just Grab them by the handle ... for those tough cleaning jobs."
The commander in crap brush is available for $NZ36, with shipping setting you back another $35.
The product has received numerous five-star ratings, with fans raving about the product.
"LOVE this cool and unique item. Looking forward to gifting it at Xmas," one said.
Another wrote: "What can I say about the Commander In Crap? He's hilarious! I'm waiting for my toilet to get *really* disgusting before I use it."