A man has lost both his legs and nose after a lick by his pet dog gave him a rare bacterial infection.
Greg Manteufel, of Wisconsin, US, was perfectly healthy and enjoyed regularly riding his motorbike, until he suddenly ended up in the emergency room with what they thought was the flu.
"It hit him with a vengeance. Just bruising all over him. Looked like somebody beat him up with a baseball bat," his wife, Dawn Manteufel, told Fox 6.
Instead it was sepsis, a life-threatening infection of the bloodstream.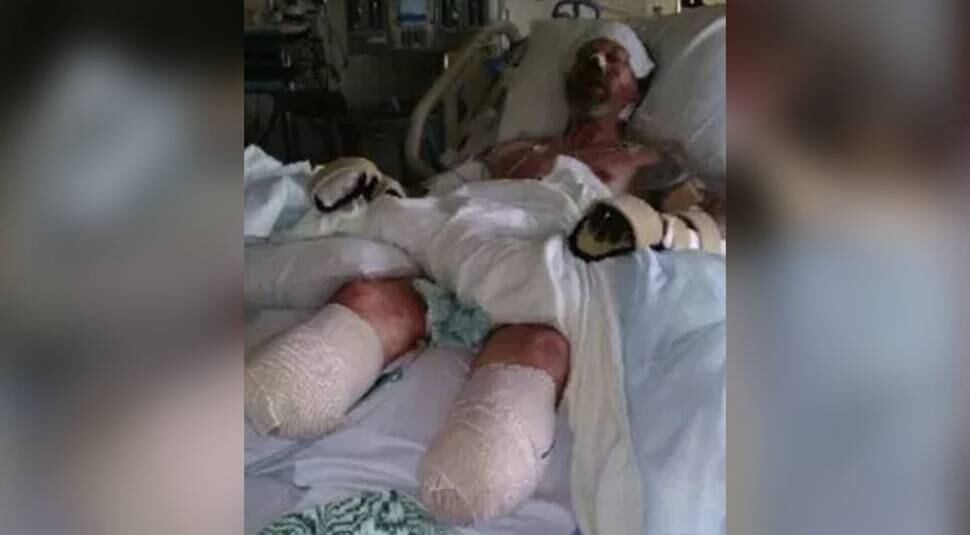 Life changed forever for the married couple when just a week after going into hospital Manteufel's legs were amputated.
"That's all he kept saying to the doctors – 'Take what you need but keep me alive', And they did it. Surprisingly enough, they did do it."
Blood tests revealed the infection was caused by the bacteria capnocytophaga.
Doctors believe the bacteria likely entered Greg Manteufel's system after he was licked by his pet dog.
According to Wisconsin infectious disease specialist, Dr Silvia Munoz-Price, capnocytophaga usually comes from "the saliva of dogs".
This infection in his blood triggered a very severe response on his body. "Sometimes blood pressure decreases so much that the arms and legs just die."
The news was hard to swallow for the couple, with Dawn Manteufel saying: "We can't wrap our heads around it that all of the sudden, he's 48 years old and been around dogs all of his life… and this happens."
He was not bitten by the animal, with medics saying it is rare for a person to fall victim to such an infection when they haven't been bitten.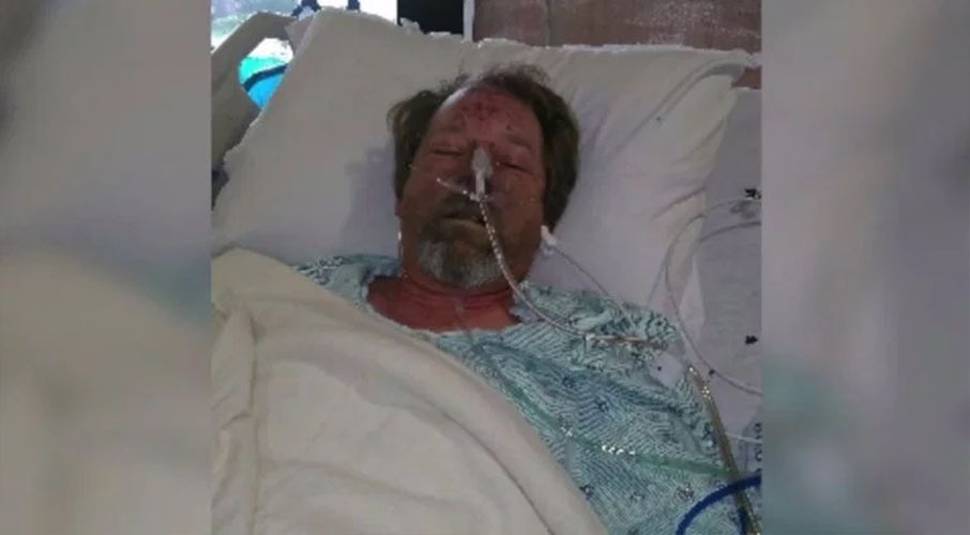 "More than 99 per cent of the people who have dogs will never have this issue. It's just chance," Munoz-Price said.
Capnocytophaga Canimorsus is a normal bacteria that grows in the mouth of up to 60 per cent of dogs and 17 per cent of cats.
There have only been about 500 cases logged in the US and Canada since 1976 of this bacterial causing sepsis when no dog bite was found.
The Manteufel family has created a GoFundMe account to raise money for prosthetic limbs and plastic surgery on Greg's nose.
More than US$18,400 ($27,000) has been raised for Greg's medical bills to date.