She may be only 3 years old, but Princess Charlotte showed off her confident nature with a cheeky remark as she left her brother Prince Louis' christening.
The little Princess who was walking hand-in-hand with her father Prince William after the service at the Royal Chapel at St James's Palace told waiting photographers: "You're not coming."
To make sure her point was understood she kept a watchful eye on the media pack over her shoulder to ensure everyone remained in place.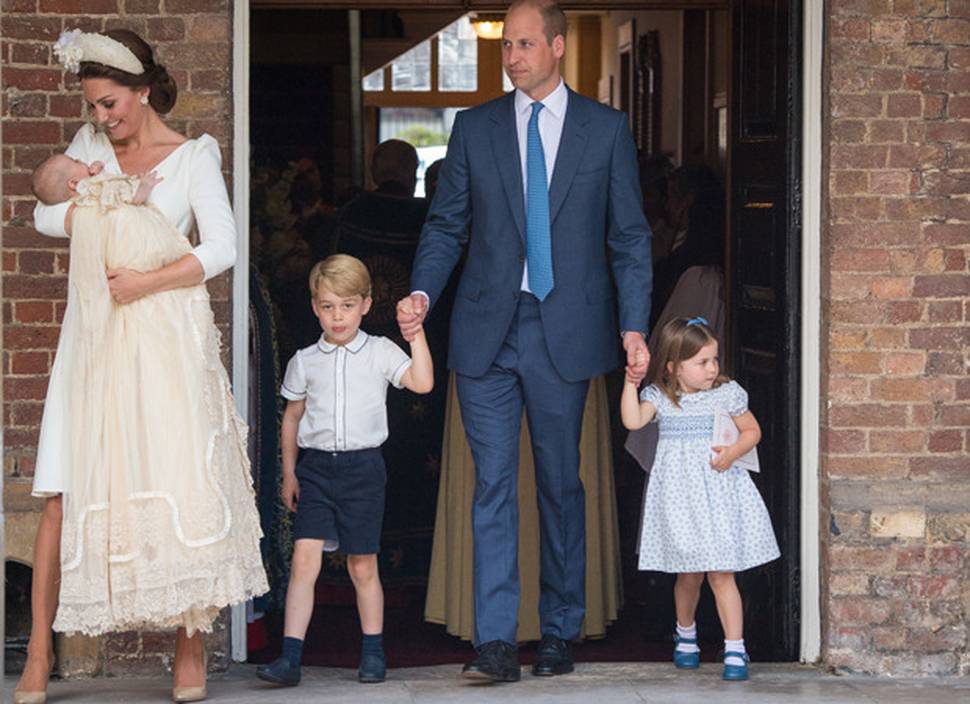 Earlier, the little royal showed off her good manners as she shared a polite handshake with the Archbishop of Canterbury as she arrived for the christening.
READ MORE: • Heir he is: Prince Louis christened at intimate service in London
William was holding Prince George and Princess Charlotte by the hand and could be heard to encourage them as they made their way to the chapel.
The family led guests including the Duke and Duchess of Sussex from the chapel and to Clarence House, where they were set to host a private afternoon tea for guests including the Duke and Duchess of Sussex and Prince Charles and the Duchess of Cornwall.
Guests were served slices of fruit cake from a tier of William and Kate's eight-tier wedding cake.
Charlotte gave a cheery wave as she walked towards the cameras while George looked more hesitant.
William encouraged George and Charlotte to "shake hands" with the Archbishop of Canterbury, before telling her:"Well done".
She also shared a handshake with The Dean of The Chapel Royal, The Right Reverend and Right Honourable the Lord Chartres before heading inside.
After the ceremony, Charlotte emerged carrying the large order of service under her arm and waved sweetly again for the cameras.
At the tender age of three Charlotte is already known for her confident and sunny nature.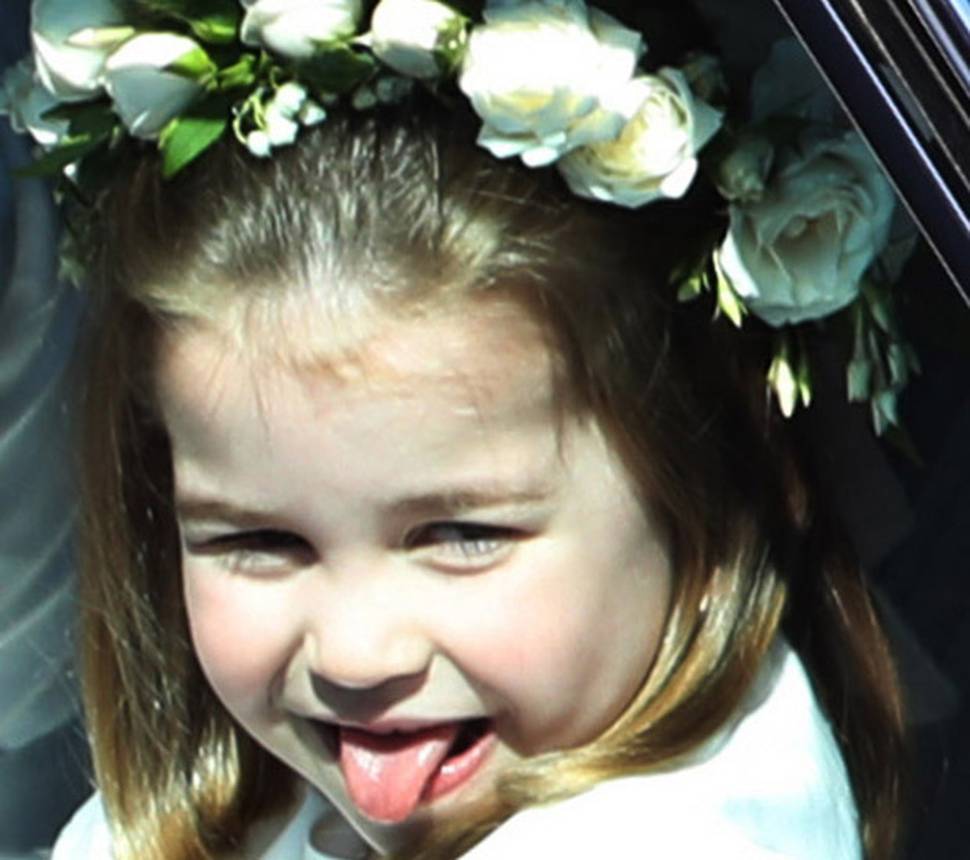 She visited Canada with her parents when she was just 16 months old and charmed the watching world as she cheerfully waved to the crowds.
By the time she visited Poland and Germany last July, the youngster was already a pro at royal engagements as she greeted wellwishers, accepted bouquets and even performed her first curtsy.
In April, she delighted fans when she accompanied her father and brother to the Lindo Wing to meet Prince Louis for the first time and began waving as soon as she stepped out of the family car.
Eager to make the most of her moment in the spotlight, she even turned back on the hospital steps to offer a final greeting to the crowds.