If you're feeling adventurous in the taste department this weekend then you're in luck.
The GABS festival returns to Auckland boasting beers made with crickets, milk and even someone's belly button lint.
If that's not quite up your alley you could try mastering your hand at cooking rice with Allyson Gofton's help or you could create a simple but delicious one-pot chicken noodle broth.
There are plenty of things to keep you busy this weekend, read on for our favourite foodie picks for the weekend.
Dining in
• Allyson Gofton's tips for cooking rice
Rice can be a disaster dish for many people and often it's only by trial that you find the perfect way to cook it. But chef Allyson Gofton has shared her tips for each type of rice from basmati to jasmine.
See the feature over on bite.co.nz.
• Recipe: One-pot chicken noodle broth
Perfect for a warming mid-week dinner, this recipe is the definition of a one-pot wonder.
Best served hot and fresh, cosy up with this flavoursome broth recipe by Angela Casley.
See the recipe over on viva.co.nz.
Dining out
• Restaurant review: Xoong, Mt Eden
Canvas writer Kim Knight tried the Asian-fusion menu at Mt Eden Village's newest eatery Xoong.
"Xoong has lovely food, a lovely fit-out and mostly lovely staff. Unfortunately, those staff were busy at other tables. One person can make a world of difference."
See her full review online here.
Health news
• The best ways to banish hunger pangs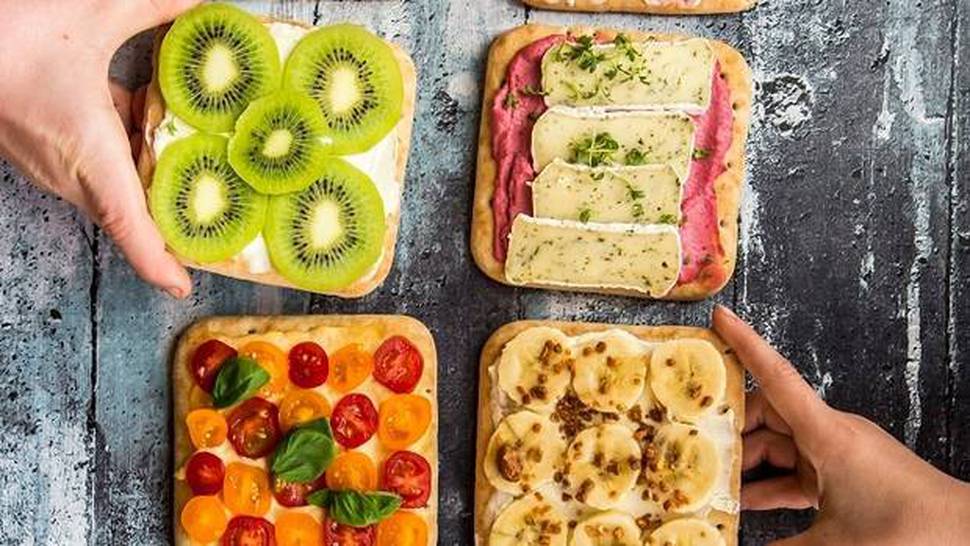 What's your relationship with snacking like? Do you feel a pang of guilt every time you eat something between meals?
For something that so many of us do, snacking can be somewhat of a minefield. But one nutritionist has shared his golden rules of snacking.
See the full article here.
• How to cook a week's worth of dinner for less than $4 a meal
A thrifty Sydney mum has revealed how to cook enough meals to feed a family of four for less than $4 per meal.
Mother-of-two Rhian Allen preps meals up to three months in advance and has shared her most recent meal plan for five nights' worth of dinners.
Read the full article online here.
Foodie events
Tonight, Hillsborough eatery Homestead are welcoming their friends from Judge Bao to collaborate with them on a dinner menu that includes a whole suckling pig.
The gallery at Homestead will be open all evening to explore, with dinner being held in the gallery itself. For $99, each person will dine on a four-course meal paired with drinks to match.
When:
Tonight, Friday 29 June
Tickets:
$99, available now from Eventbrite
For tickets and more information see Eventbrite.
Luxury champagne brand Veuve Clicquot is bringing back their Clicquot in The Snow event for another year to the picture-perfect surroundings of Queenstown.
"The most stylish event of the season," boasts four days of activities and experiences including the popular mountaintop Clicquot Apres Ski bar, the Josh Emmett-led long lunch series at Rata Restaurant, high tea at the Skyline and for relaxation The Hilton will have a flute and facial spa special.
Also of interest, especially to fashionistas, will be the exclusive Kathryn Wilson runway show and the Colourama Gala - the ultimate live entertainment event with the fusion of colourful art. Even ski and snowboard enthusiasts will have a chance to hit the slopes.
When: August 2 - 5
Tickets: Various prices per event, available now
Get your tickets now and see the Clicquot in the Snow website for more information.
• GABS 2018: Beer, cider and food festival
Almost 100 stalls will be plugging in kegs at the ASB Showgrounds this weekend as they offer up samples of some new and often bizarre drops to satisfy a variety of tastes.
Check out our taste test and interview with GABS founder Steve Jaffares, of a few of the brews on offer, including one beer that is brewed using belly button lint.
When: Two sessions on Saturday 12pm - 5pm or 6.30pm - 11.30pm
Tickets: Prices online start at $43 + fees. Door sales (if available) $53 + fees.
See here for ticketing information.
• Winter wine and seafood pairings
Winter is here and what better way to spend cold nights than in a warm restaurant with good food? FISH Restaurant has created a winter Food and Wine Series where each month they will pair a New Zealand wine with a local catch.
For only $39 per person, July's offering of shellfish and riesling will feature warming chilli coconut clams matched with rieslings from wineries Peregrine Rastaburn, Te Whare R D & Martinborough Vineyard Manu.
When: July
Tickets: $39 for four courses plus three wine tastings
For more information and to book see the FISH Restaurant website.