Meghan Markle's father is "alone and upset" today after undergoing heart surgery and admits he may not be allowed to leave hospital before his daughter's wedding.
Thomas Markle is recovering after he had three stents implanted in arteries following a heart attack at home in Mexico eight days ago.
His heart trouble and the embarrassment over his cash deal with a paparazzi photographer means it is now unlikely he will travel to the UK to give away his daughter at St George's Chapel, Windsor, on Saturday.
As his children said he is "heartbroken" to miss the wedding Thomas told TMZ last night: "I'm okay. It will take a long time to heal. Staying in the hospital a few more days. Not allowed to get excited."
Meghan's mother Doria Ragland was given VIP treatment when she landed at Heathrow yesterday and is expected to give her daughter away in her father's absence.
Today a wedding rehearsal is planned in Windsor but Kensington Palace is yet to comment on the turmoil in Meghan's family.
Thomas said his doctors needed to "go in and clear blockage, repair damage, and put a stent where it is needed" during the operation.
His daughter Samantha, who has a poor relationship with Meghan, claims her father is "upset and alone" following his surgery.
But there is some confusion over his care as sources close to the Markle family told the Daily Mail yesterday that Thomas had already been diagnosed with a heart condition and was due to undergo planned surgery to fit a stent, the same operation Prince Philip underwent in 2011, early next week – on his return from London.
Meghan's nephew, Tyler Dooley, has said he hopes his grandfather will travel but said: "We'll just have to wait and see".
Meghan's mother flew into Heathrow on an overnight flight from Los Angeles and she is expected to give her daughter away.
Dressed casually in a T-shirt, linen trousers and canvas pumps, and carrying a suit bag containing what is believed to be her Burberry wedding outfit, she was picked up from the steps of the aircraft by a royal fleet Jaguar.
Ragland was driven to Heathrow's VIP Windsor suite, where Prince Harry's assistant private secretary Amy Pickerill was waiting with an immigration officer.
A member of staff from the private office carried her bags.
Ragland, described as a "free spirit" by her daughter and "amazing" by Harry, was taken to Kensington Palace where she will stay until Friday.
She will not have long to shake off any effects of jet lag. It is thought she will meet the Queen, Prince Charles and the Duchess of Cornwall, as well as the Duke and Duchess of Cambridge, in the next 24 hours.
On the night before the wedding she and her daughter will move with the bridal party to historic Cliveden, a 25-minute drive from Windsor Castle.
It is widely thought that should her former husband, with whom she is said to be "barely on speaking terms", fail to show, it will be Ragland who has the task of walking her daughter down the aisle. Some royal insiders have also questioned whether Prince Charles might step in to do the honours.
Senior royal sources dismissed reports that the ongoing family "soap opera" had caused opprobrium in the Royal Family.
"Let's just say that this is a family well used to personal dramas and everyone feels desperately sorry for Meghan, particularly as it has all happened just days before her wedding day," said one.
"At the end of the day, her father is his own man and she cannot control him.
"Everyone could not be more supportive of her. Everything is going ahead as planned."
Meghan's estranged half-sister, Samantha – who has made no secret of her bitterness at not being invited to the wedding – launched another attack on the bride-to-be last night.
"She's not going to tell me that I can't speak about my life," she said. "I'm not going to take it. She's way out of her league to tell me that I can't speak."
Samantha, 53, one of two children born to Thomas Markle, from his first marriage, has given a series of stinging interviews about her sibling.
She has accused Meghan of abandoning her family, particularly their father, during her quest for fame, and said Prince Harry would be "appalled by what she's done".
Samantha, who has not seen Meghan in a decade, has also dismissed the actress as "narcissistic and selfish" and has even penned an as-yet-unpublished memoir entitled The Diary of Princess Pushy's Sister.
Her frequent and increasingly wild interventions have been met with a cold silence by Kensington Palace, although one friend of the couple said they were an example of "how complicated family relationships could be".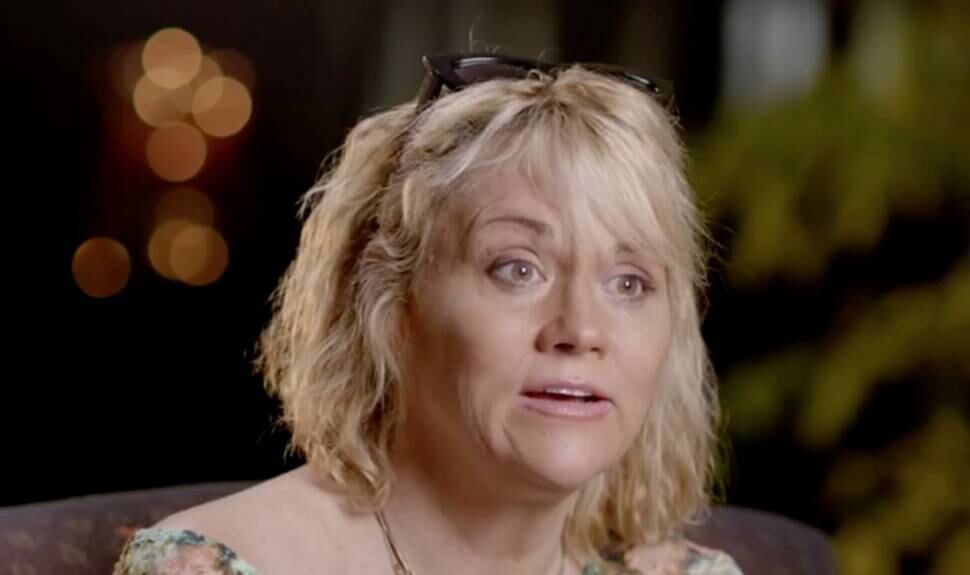 Yesterday Samantha, herself a former actress who now lives in Florida, where she is estranged from her own brother and at least one of her three children, was on her soapbox again.
"If it's about my life or my father's there is something in this country called freedom of speech," she told US media in a video chat.
Bizarrely, Samantha also said she had bought a "really sentimental" wedding present for Harry and Meghan despite not being invited to the ceremony, and was hoping to give it to her half-sister in person.
In a series of other interviews with foreign media, she admitted that events this week had spun out of control.
She claimed it was her idea for their father to collude with a paparazzi photographer to stage pictures in the run-up to the wedding in order to "rehabilitate" his image and help the Royal Family.
She said: "I would have liked to see her help him [their father] more. I feel that the red carpet should have been rolled out for him."
Last night it was reported Samantha Markle was taken to hospital with a possible broken ankle after a "confrontation" with a photographer in Florida.
She was reportedly being driven by her boyfriend, Mark, when she hurt her leg and knee in a car crash.
Mark is believed to have crashed into a concrete barrier after he swerved to avoid a photographer, who had moved in front of their car to take a picture, TMZ reported.
Samantha, who has Multiple Sclerosis and is wheelchair-bound, reportedly fell to the floor and was unable to get up, while the photographer is believed to have run away.
Meghan's estranged half-brother is the latest relative to turn up in the UK uninvited and called her a "perfect princess" weeks after advising Prince Harry to dump her.
Thomas Markle Jr, 51, also said his father will be heartbroken to miss Saturday's wedding as he posed outside Windsor Castle last night.
He recently penned an "open letter" and told Harry: "As more time passes to your royal wedding, it became very clear that this is the biggest mistake in royal wedding history."
He also described Meghan elsewhere as "acting phoney" and claimed she was "trying to reinvent herself as the new Princess Diana".
But as he arrived in the UK despite not getting a wedding invite he appears to have changed his tune about his half-sister.
He told the Daily Mirror: "My sister's going to be one of the best things ever to have happened to the royal family. She will be the perfect modern princess. I wish Meg and Harry nothing but a happy and healthy future together."
He added: "My dad will be heartbroken that he cannot be with Meg in Windsor to walk her down the aisle. He would have moved heaven and earth to be there."
He also blamed the royal family for failing to give him "guidance" as he embarrassed his sister.
He said: "My letter wasn't intended to cause hurt or upset. I'd hoped my letter might shame the palace, I guess, into getting in touch.
"I was wrong. It wasn't designed to humiliate Meg into inviting me, but more hoping we could get the help we needed. Ever since her relationship with Harry emerged two years ago, our lives have been changed forever.
"We needed guidance from the royals but didn't get it."
Meanwhile, with no members of either side of Miss Markle's family – apart from her mother – apparently attending Saturday's ceremony, the bride-to-be's more distant relatives were popping up to cash in on their 15 minutes of fame.
Meghan's half-brother's ex-wife, Tracey Dooley, who has not spoken to the actress for 20 years, was enjoying a sightseeing tour of London with her two sons yesterday.
They were due to appear as wedding 'pundits' on ITV's Good Morning Britain, but last night a GMB spokesman said they had been pulled.
One of Meghan's nephews, Tyler, 25, who lives in Oregon, runs a legal cannabis farm and has created a royal wedding strain called Markle's Sparkle. The family are staying in a £70-a-night hotel in Waterloo, central London.