You may be of the opinion that no Kiwi childhood is complete without cracking a tooth on a K Bar, or munching on a "thermonuclear" pie on a drive down the coast - but what would you classify as the ultimate Kiwi treat?
ZM radio hosts Fletch, Vaughan and Megan set out to answer just that, by launching Food Fight - Kiwi Treats Edition.
Held via a series of Instagram polls, over 20,000 votes in the final round saw hot chips claim the title of the most loved Kiwi treat, beating out 28 contenders, from Goody Goody Gum Drops ice cream, to lolly cake and fundraiser sausages.
Even sweet treats such as Pineapple Lumps and Fruit Bursts were no match for the humble chip.
And when pitted against pies from dairy wamers, chips took out 80 per cent of the votes.
Also no match for the deep fried treat, potato chip sandwiches came in at a sorry 17 per cent against their hot counterpart.
Hot chips even managed to beat out the famous Kiwi onion dip and chips, 64 per cent to 36 per cent.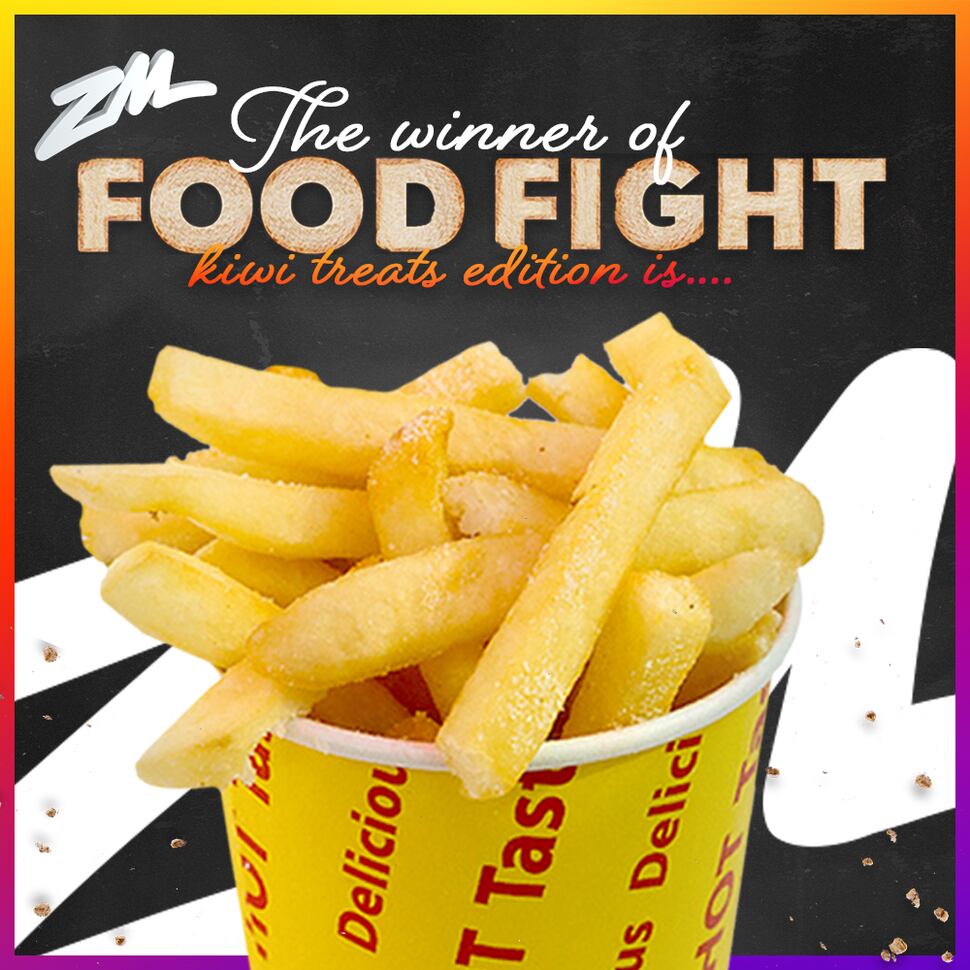 In the final round, hot chips were up against a wild card: the Cookie Time Cookie.
But the oven baked goodness didn't hold out, and the victorious hot chip won with a massive 77 per cent of the votes.
If you missed casting your vote in Fletch, Vaughan and Megan's competition, have your say on the best Kiwi treat from the list of ZM's finalists below:
Do you agree?