As their eagerly-anticipated wedding draws closer, the eyes of the world are on Prince Harry and his bride-to-be, Meghan Markle.
But after it was revealed she posted her wedding rings back to her ex-husband - Hollywood producer Trevor Engleson - more details have emerged of Miss Markle's relationships and rumoured romances.
According to the Daily Mail, a new book, Harry and Meghan - The Love Story, by Emily Herbert, tells all about the 36-year-old's friendships with well-known figures.
It includes details of her friendship with Irish golfer Rory Mcllroy, Canadian ice hockey star Michael Del Zotto and her last romance before she met Prince Harry, with chef Cory Vitiello.
The Royal bride-to-be dumped first husband Trevor Engleson by post, according to Andrew Morton's biography - Meghan: A Hollywood Princess.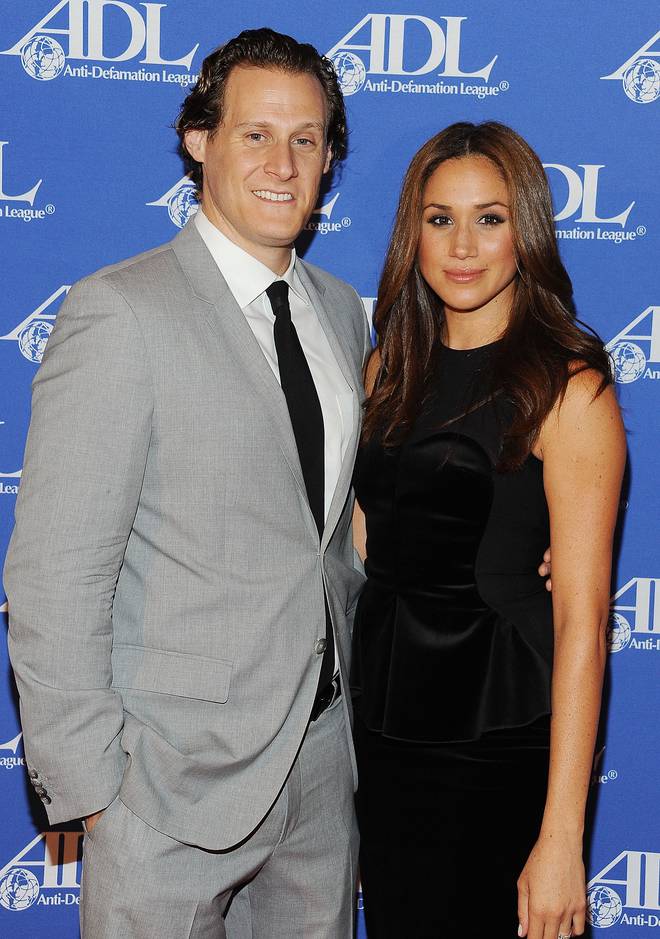 The couple had married only 18 months earlier in an exuberant ceremony at the Jamaican beach hotel once favoured by Marilyn Monroe and Errol Flynn.
She ended their marriage "totally out of the blue", sending their rings in the mail after walking out with a blender from their West Hollywood home and moving to Toronto.
Emily Herbert's book, meanwhile, details Meghan's past relationships and rumoured romances.
She sheds light on Meghan's social media posts at the time concerning Canadian ice-hockey star Michael Del Zotto, now 27, who some suggested she grew close to.
Meghan tweeted pictures of herself with the sportsman — whom she called "the best" — after watching him play for the New York Rangers, and revealed she had seen him on April 8 and 22, 2013.
Her spokesman denied they had a relationship, saying she was never alone with him and he had absolutely nothing to do with the split.
Herbert's book also talks about Meghan's friendship with Irish golfer Rory Mcllroy.
In 2014 he nominated her to do the Ice Bucket Challenge for the ALS Association and she accepted on condition he threw the ice and water over her.
The pair were later spotted enjoying dinner together in Dublin, but confirmed they were just friends.
Early in 2014, not long after her divorce from Engelson was finalised, Meghan began stepping out with Canadian chef Cory Vitiello.
They moved into the smart townhouse where she lived under the name Meghan Engelson, close to a park where they walked her beloved dogs Guy and Bogart.
Meghan's live-in relationship with Vitiello lasted for two years, and there was talk of a possible engagement.
But the pair split in May 2016.
Prince Harry revealed that he and Miss Markle met on "two back to back dates," in July 2016.
Those meetings are thought to have taken place at the very end of July, at a private members club in London and shortly after Miss Markle had watched her friend Serena Williams play at Wimbledon.
Read more: • Meghan Markle, Prince Harry finalise plans for royal wedding day