The trek to New Zealand's only Zara store used to be a welcome deterrent to spending all your pay cheque at once, but with the launch of Zara online today, will there be any stopping you now?
Yes, you heard right: retail giant Zara has today launched their New Zealand online store so shoppers from all over the country can get their hands on the coveted international clothing brand.
The online store has all the Zara offerings and ranges we've come to love, from women, men and kids ranges as well as the minis range for ages 0-12 months.
Zara's first and only bricks and mortar store in New Zealand opened at Auckland's Sylvia Park in October 2016 to some seriously long queues.
Read more: • World's largest fashion retailer Zara opens its doors in NZ
And while the store still commands an impressive bustle of shoppers, if you're anything like us and prefer a shopping experience that involves your couch, track pants, and a cup of tea - or glass of wine, then you're sure to welcome this new development.
As if you needed any more encouragement, here are some of our top picks from the Zara online womens range.
Zara online favourite five
Floral D'orsay shoes - $139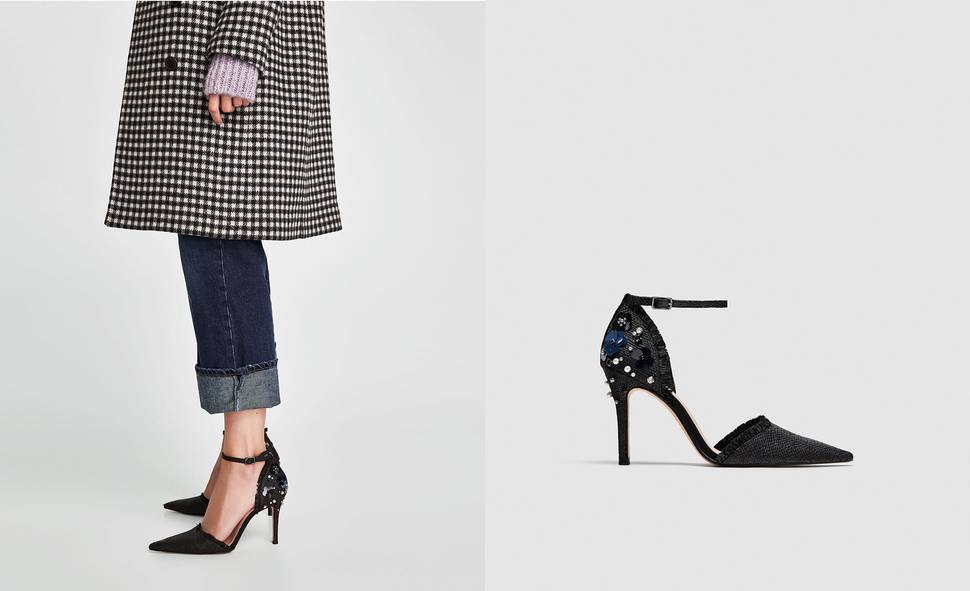 Striped dress with crossover detail - $99
Fabric flowers earrings - $35.90
Leather ankle boots with pearls - $159
Striped dress with pleats - $49.90