From Marilyn Monroe's curves to Kate Moss' waif-like figure in her supermodel heydey in the '90s, the 'ideal' female body shape has changed hugely over time.
Now research by cosmetic surgery experts MYA has revealed the biggest body and beauty trends since the 1950s, showing just how fluid the idea of the perfect look can be.
The research, carried out using Google trends data, shows that the female body ideal has come full circle from Marilyn Monroe in the 1950s to curvy Kim Kardashian today, reports The Daily Mail.

1950s
Body icon: Marilyn Monroe
Following the poverty of WW2, an hourglass shape with bigger breasts, a cinched in waist and wider hips became highly desirable.
Shorter hairstyles with pin curls and stylish up-dos were popular, while skin was kept matte and finished with a cat-eye flick and striking red lips.
1960s
Body icon: Twiggy
The London-born model defined the look of a decade with her androgynous style, super-slim build and gamine cropped hairdo and pioneered the trend for slender bodies and long, slim legs.
Flicked up bouffant and back-combed beehives were the hairstyles of the moment.
False lashes gained popularity in the 60s, as thick and full eyelashes became a must. Blue grey and white eyeshadow looks were popular, with matte skin and pale pinks and res on the lips.
1970s
Body Icon: Farrah Fawcett
Women in the '70s wanted to be slimmer than ever and the ideal figure was seen as toned and athletic like Charlie's Angels star Farrah Fawcett.
Long, feathered hair and flicked out locks were the defining hairstyle, while the natural look for make-up became more popular.
Light foundation teamed with a lot of bronzer to give a sunkissed glow matched with natural brows and shimmering eyeshadows dominated.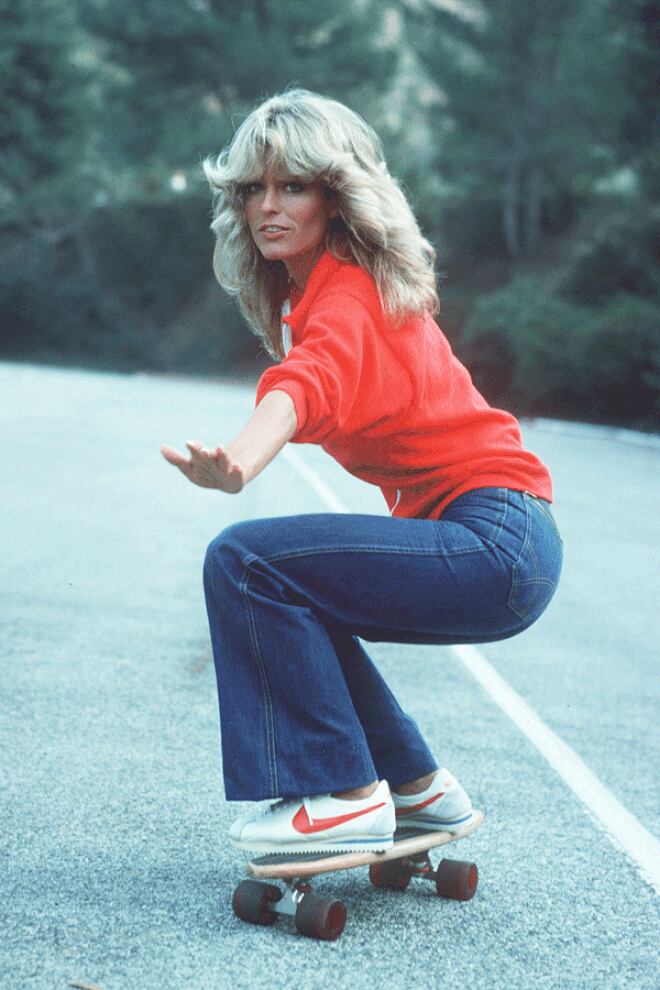 1980s
Body icon: Cindy Crawford
As supermodels took to the runways for the first time and Jane Fonda became the face of a legwarmer clad fitness phase, the desired body shape became toned and strong.
Cindy Crawford was the icon of the time, and perms and backcombing were the rage.
The make-up of the time called for a face of bright colours; heavy bright pink blush, bold purple eyes and fuchsia lips were popular.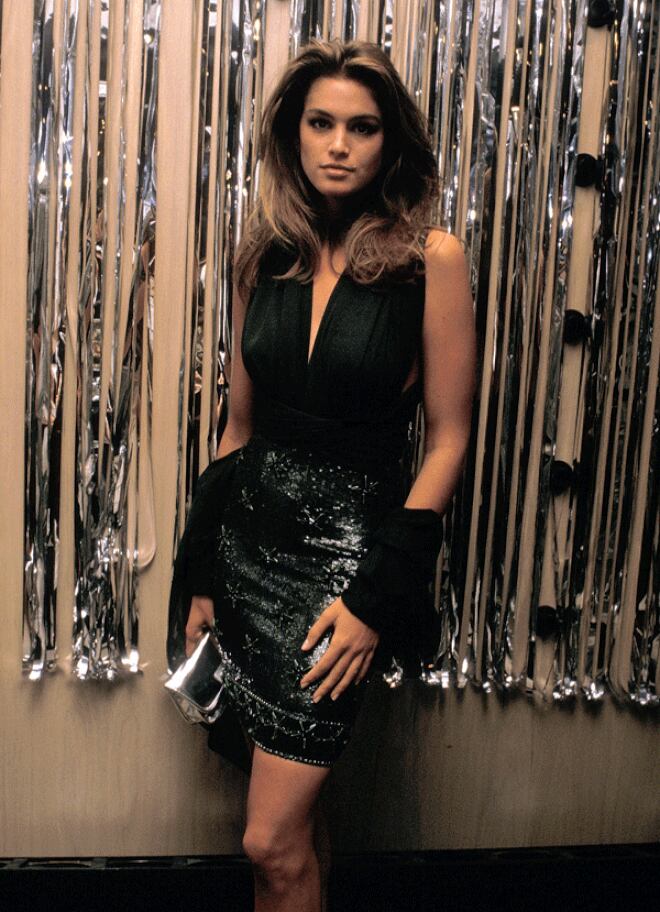 1990s
Body icon: Kate Moss
The so-called heroin chic trend idolised a very thin body shape, angular bone structure and pale skin, while adrogynous style was in.
Hair turned experimental with updos involving plaits, butterfly clips and scrunchies.
Kate Moss also inspired the 90s grunge look with pale, matte skin, dark berry or nude lips, and smoky smudged eyes.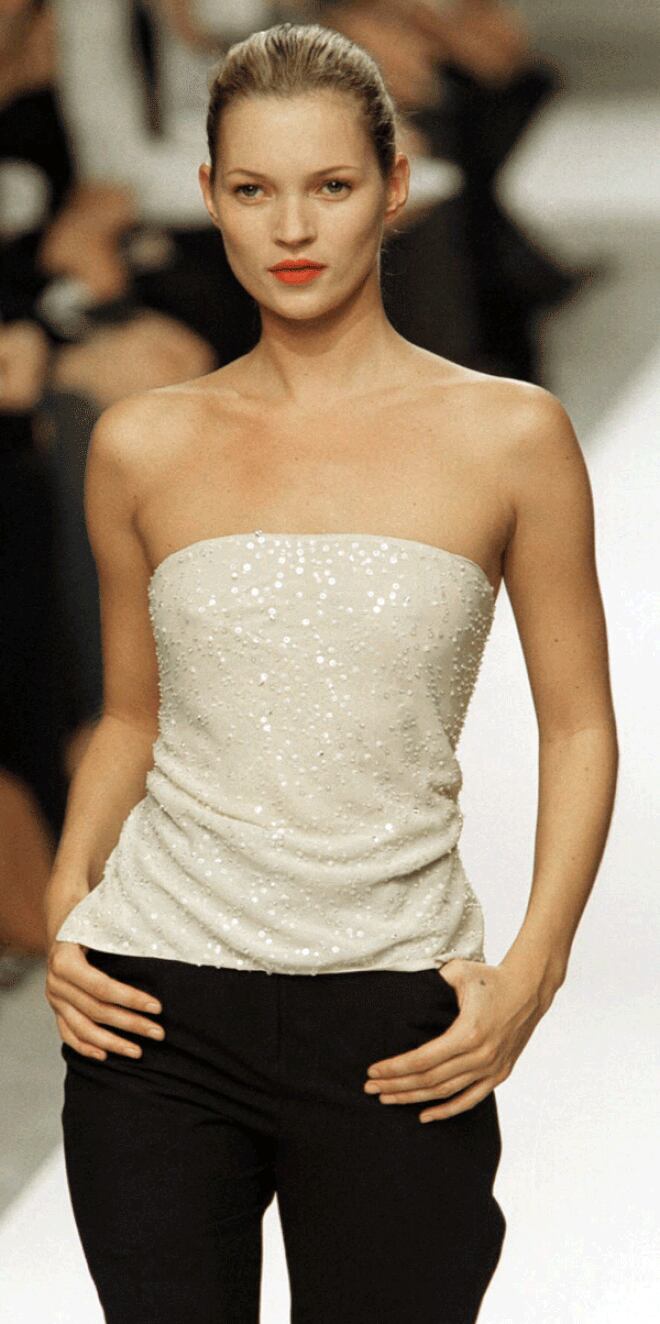 2000s
Body icon: Britney Spears
The rise of the Victoria's Secret model heralded a tall thin body shape with tanned skin, while Britny Spears ultra toned figure was much in demand.
Popular hairstyles included crimped strands or straight hair with haphazard curls.
Nude, glossy lips were all the rage, teamed with purple eyeshadow, skinny eyebrows and rosy cheeks
2010s
Body Icon: Kim Kardashian
The ideal body shape is seen as 'healthy skinny' with a toned body, slim legs and large breasts and buttocks.
Hair colour has been a popular trend in the 2010s, with styles such as ombré and balayage taking centre stage.
Instagram has had a noticeable influence on make-up trends, with many opting for bold eyebrows, and Kardashian-inspired contoured cheekbones with plenty of highlighter to accentuate the high points of the face.