A Domino's customer was left horrified after picking up her takeaway pizza only to find staff had left a racist message on the box.
Amber Nasim, from Texas, ordered the pizzas in the store with her husband, Wajahat, but instead of putting her name on the order she was shocked to find staff had labelled them "lady with the Muslim husband".
Amber took to Facebook to share her outrage at the racist message.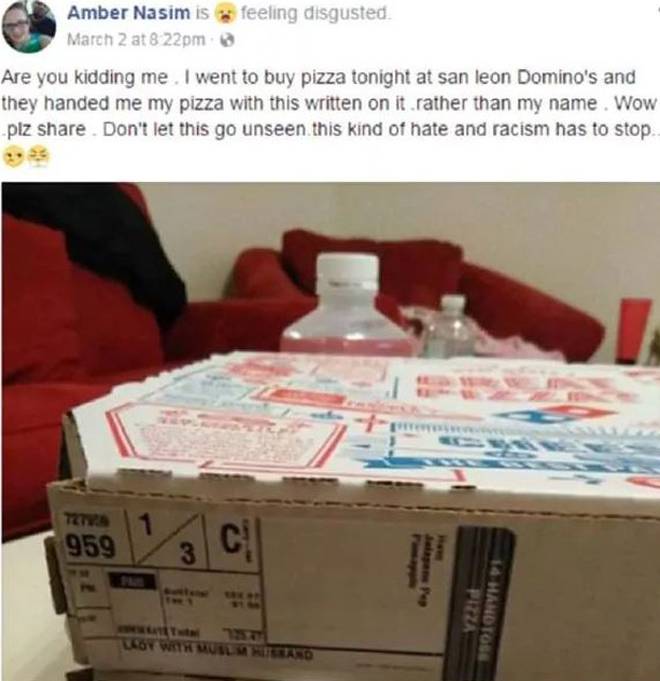 "I went to buy a pizza tonight at San Leon Domino's and they handed me a pizza with this written on it rather than my name," she wrote.
"Don't let this go unseen, this kind of hate and racism has to stop."
A Domino's US spokesman said: "She did not receive the service or respect she should expect from our brand. As a walk-in customer, we should have asked for her name and number to identify her order, which did not happen on this particular busy night.
"A special request she made on behalf of her husband for a clean cut on the pizza, due to religious considerations — which is something we accommodate regularly without issue — should not have been used to identify her or her order."
"The team member involved has been reprimanded and feels badly about this incident. We welcome the opportunity to speak to her and offer her our heartfelt apology and make amends."