A kind-hearted schoolboy who wrote a poem to cheer his teacher up after her beloved dog died has warmed viewers hearts after reading his work out live on TV.
Callum Ferguson, nine, from Glasgow penned UK primary school teacher Gemma Dunne the acrostic poem using the name of her dog Charlie and appeared on ITV's This Morning with his fellow classmates, teacher and proud father.
The year five pupil, who attends St Michael's Primary in Glasgow, said that it had taken him an entire day to write the poem for Mrs Dunne who had been feeling sad when she returned to work after her pup Charlie was put down, reported The Daily Mail.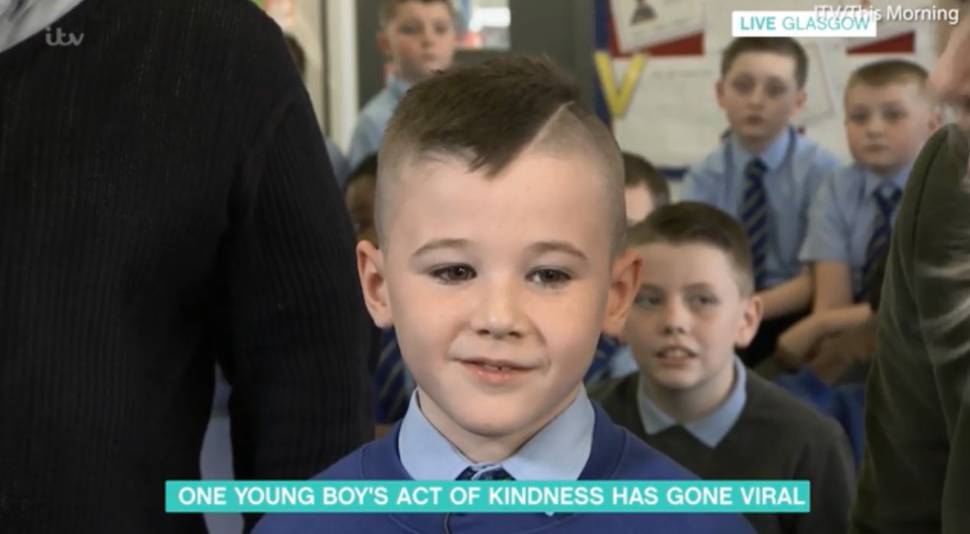 He read: "I am sorry about your dog. I want to say that your dog was cheeky, happy, adorable, relative, lucky, incredible and energetic.
"But most of all I know your dog was special and your dog is in a better place and is looking over you. Charlie was a great dog. From Callum."
After reading his poem aloud, Charlie received a rapturous applause from presenters Eamonn Holmes and Ruth Langsford, who were watching via live video link from the studio, while viewers described him as 'remarkable' on Twitter.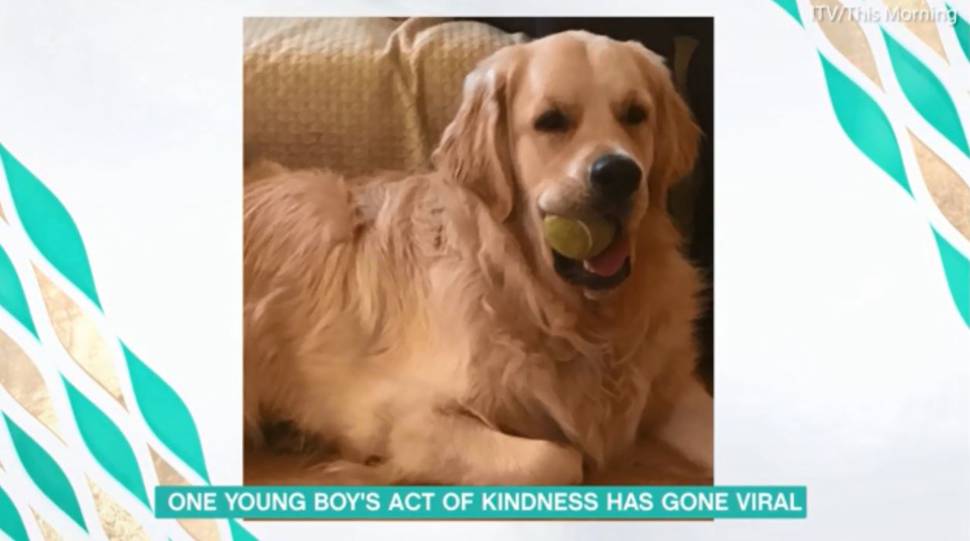 Callum, who said he was planning to keep writing poetry, was asked to read the poem out loud by presenter Sarah Greene who was visiting the school for the breakfast TV programme to congratulate him for the act of kindness.
Earlier this week he became a viral sensation when Mrs Dunne's daughter Lucie shared the letter on Twitter.
It quickly racked up more than 100,000 likes from social media users and was retweeted over 20,000 times.
"Mum's been so upset about the dog being put to sleep and stressing about having to go back into school today, and she got this from a wee boy in her class," it read.
Mrs Dunne told Sarah on the ITV show: "I couldn't believe, we were upset afterwards. As everything was still so raw, it did make me a little upset."
Callum's father Stuart said he had no idea his son had written the poem until Mrs Dunne called him after she'd received the letter.
He said: "I am very proud, I am proud of all of my children, but very proud of Callum."