She's been sporting a ring made from Princess Diana's own diamonds since November, but Meghan Markle won't be borrowing from the Queen's royal collection until she's officially part of the family.
The bride-to-be has been welcomed into the fold with unprecedented speed ever since Prince Harry, 33, got down on one knee, but it seems access to the monarch's jewels is a privilege Meghan, 36, will have to wait for - as it's reserved solely for members of the Royal family and married women, the Daily Mail reported.
While the Duchess of Cambridge, 35, is now often seen wearing tiaras at state dinners and other formal occasions, it was only after she and Prince William exchanged vows in 2011 that she was allowed to borrow the Queen's jewels.
And the same rule will apply to Meghan, who is set to marry Prince Harry on the May 19 at St George's Chapel at Windsor Castle.
Diana Mather, a senior tutor for The English Manner etiquette consultancy explained the tradition dates back centuries to when only married women were allowed to wear tiaras, signifying that they were taken.
Speaking to the BBC, she said: "Flashy diamonds and tiaras are not worn during the day, and only married ladies wear tiaras."
Etiquette expert Grant Harrold, known as The Royal Butler, added: "For married ladies it was a sign of status and would show you were taken and not looking for a husband.
"For the gentleman it was a clear sign not to make advances toward the lady in question."
The Duchess of Cambridge first wore a tiara on her wedding day in April 2011, when the Queen loaned her the Cartier Halo Scroll tiara.
The 1000-piece diamond tiara was initially bought in 1936 as an anniversary gift from King George VI to his wife in 1936, and it is thought Meghan will also wear this tiara when she ties the knot in Windsor in May.
Since then, Kate has worn a tiara just five times.
In 2013, the Duchess wore a tiara for the first time since her marriage when she arrived for a diplomatic reception at Buckingham Palace wearing the Queen Mother's fan-motif tiara, more commonly known as the Lotus Flower tiara.
A favourite of Princess Margaret during the later years of her life, the jewels were first configured as a necklace before being turned into the exquisite headpiece.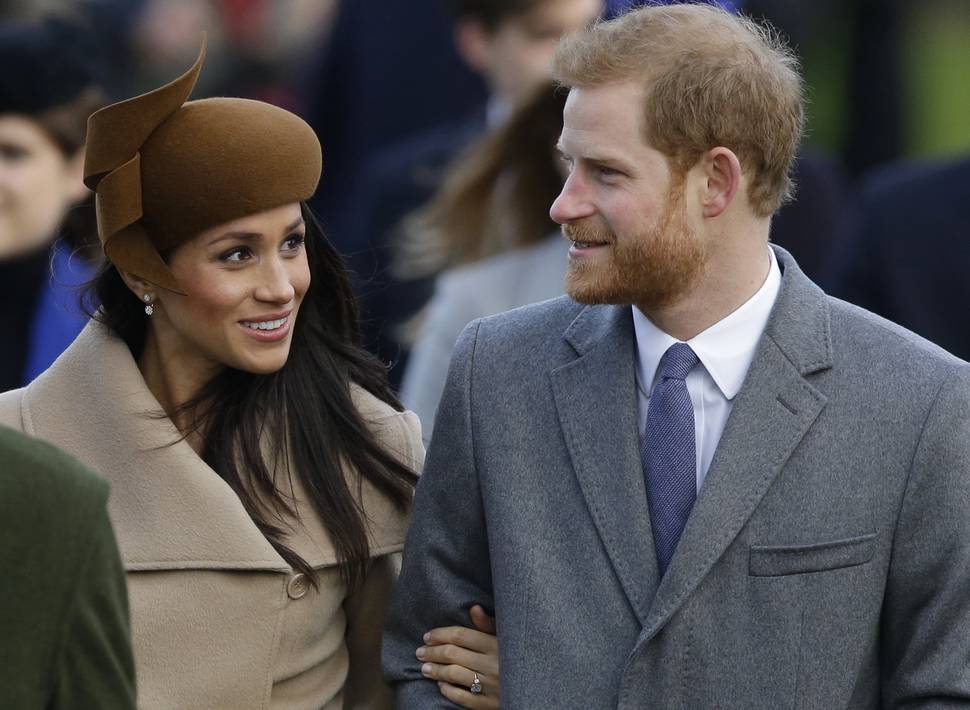 Two years later, the Duchess paired the tiara with a glittering red gown for a banquet held in honour of a State visit by China's president, Xi Jinping and his wife Peng Liyuan.
In December 2016, the Duchess wore a tiara that beloved of Princess Diana, the Cambridge Lover's Knot, to Buckingham Palace's annual Diplomatic Reception in December 2016.
The tiara was passed down from Queen Mary, to Queen Elizabeth II, to Princess Diana, and was kept in a safe at Buckingham Palace after her 1997 death before it was handed to Kate.
The duchess wore the tiara again in July 2017 when she attended the State banquet in honour of King Felipe and Queen Letizia of Spain.
Its last outing was just last month, when Kate, who is expecting her third child in April, once again wore the tiara to the annual Diplomatic Reception.
While Meghan will have to wait until at least her own wedding day before she wears a tiara, elements of royal protocol have been relaxed in her favour up until this point.
Most recently the Suits beauty spent the festive season at Kensington Palace, having been invited to spend Christmas with the Queen at Sandringham even though she is yet to become Harry's wife.
She had, unusually for a royal fiancee, been invited by the Queen to join the official festivities, a privilege usually reserved for married women or members of the family.