You would think that a fitness model who has won competitions for his incredibly toned physique would never set foot in a fast food restaurant.
But personal trainer Dan Rayner, 26, says there are options that even someone who sticks to a strict health food diet can eat guilt-free, reports the Daily Mail.
Dan, who has twice been named a Beach Body and Male Model World Champion at a Pure Elite fitness model competition, has shared with FEMAIL the healthiest options for lunch, dinner and a drink at some of the most popular fast food chains, including McDonald's.
Though Dan, who writes for MuscleFood.com, doesn't advise visiting fast food restaurants every day if you're trying to eat healthily, he does say that there are sensible options for those watching what they eat.
His favourite items are those packed with protein, zero-calorie drinks and porridge.
Dan said: "First glance at a fast food menu and you would expect them to be packed with calories and full of fat - a big no if you're watching what you eat.
"Look a little closer and you'll be pleasantly surprised. My recommendations include meals with high protein contents, which are perfect for those who count their macros.
"Of course, there are healthier options out there, but sometimes you do need to grab and eat on the go and if you're in a rush, a fast food outlet is the obvious choice.
"I wouldn't recommend it every day, but once in a while and making some wise food choices will do you no harm."
Here Dan reveals the healthiest items to buy at the biggest fast food chains.
MCDONALD'S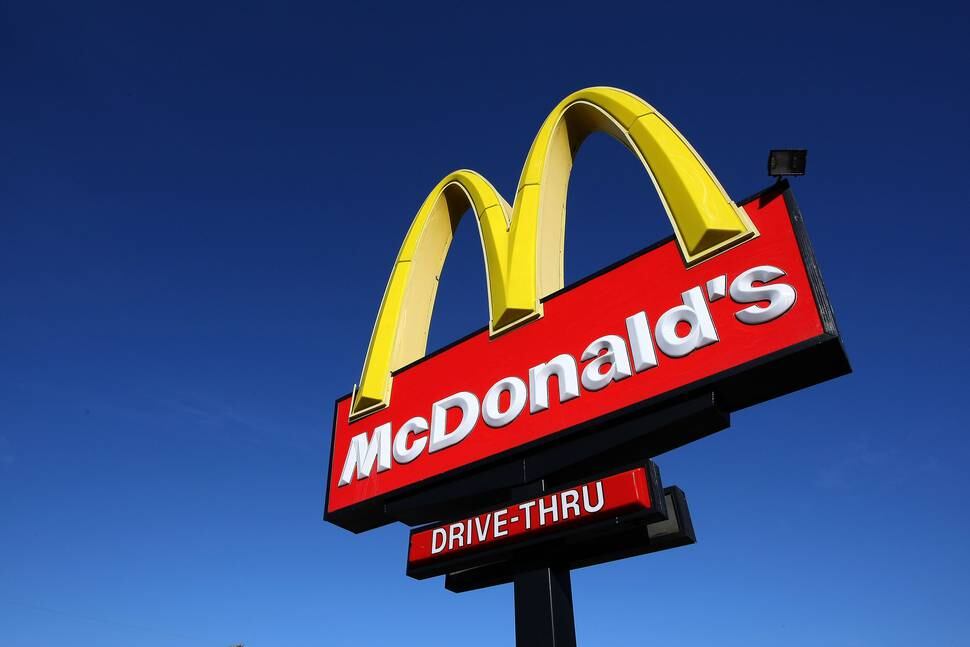 Breakfast: Oats, an egg and cheese McMuffin and a bag of fruit
McDonald's Oats are a decent choice from the breakfast menu, with 194 calories and 10g of protein. For a higher protein breakfast, order an egg and cheese McMuffin. To make it healthier, ask for no cheese, and take away one slice of the muffin.
By making these small changes, you have reduced your entire meal by around 100 calories, as well as getting in around 14g of protein.
For some natural sugars, add a melon fruit bag.
Lunch: Chicken and bacon salad, McChicken sandwich or a Filet-O-Fish burger
The chicken and bacon salad is a very healthy option with just 184 calories and 24g of protein.
A McChicken sandwich has 388 calories and 17g of protein, so it's a leaner meat choice and one of the lowest calorie options out of all the burgers, with a good amount of protein.
If you like fish, a Filet-o-Fish burger comes in at 329 calories and 15 grams of protein.
Drink: Coke Zero, black coffee or water.
Choose a zero-calorie diet drink, black coffee or water to keep the calories and sugar down.
NANDO'S
Lunch: Butterfly Chicken with sweet potato mash and chargrilled veg, or Classic Chicken Pita with a side salad
The butterfly chicken contains a whopping 57 grams of protein, with virtually no carbs and a small amount of fat.
The sweet potato mash is a good source of carbs, potassium and minerals. This is also the lowest in calories out of all the carb sides on the menu.
To add macronutrients and fill up your plate, order the chargrilled veg. It's only 98 calories and provides additional fibre.
If you want to save on calories but also want to enjoy your meal, the Classic Chicken Pita with a side salad is a great option. It is just under 400 calories and gives you around 40 grams of protein.
Drink: Coke Zero

SUBWAY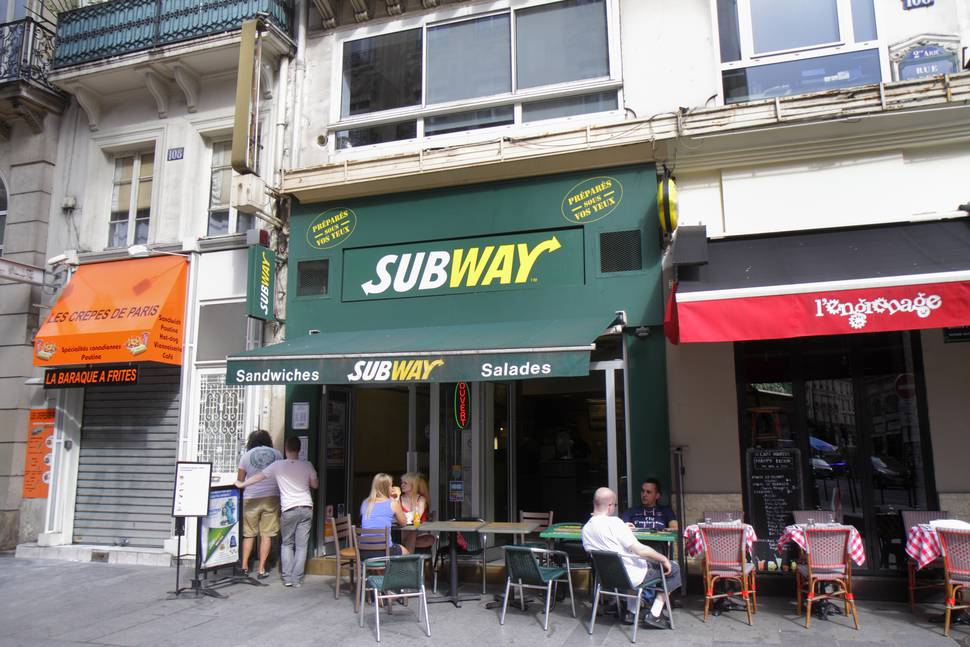 Lunch: 9-Grain Wheat Bread with a chicken filling
The 9-grain wheat 6-inch is the bread to opt for. It's low in calories and the nutritional value is good.
Chicken in the lowest and leanest filling, although steak and turkey would also be sensible choices.
Make sure you ask for just one slice of cheese and stick to lettuce, cucumber, onions and peppers for the salad. Instead of four lines of sauce, go for two and save some calories.
Drink: Coke Zero or mineral water