Sex for hire in Sydney is not what it used to be. Kings Cross's red light district is withering, while the industry booms on the internet.
And in the age of sexts, increasingly risque Instagram posts and the proliferation of porn websites, sex workers have become more open to revealing their identities online.
According to celebrity call girl Samantha X, it is fuelling a wider range of women working in the sex trade - including bank managers, lawyers and doctors, the Daily Telegraph reported.
As sex workers disappear from the "golden mile", business as a high-class escort in Sydney is more lucrative than ever.
Relaxing at home in Bondi with her two dogs and two cats, Samantha, now running her own agency, says changes in the industry are huge.
"It was very much cloak and daggers before, but now women are more public in what they do and more women are showing their faces in photographs," Samantha tells The Saturday Telegraph.
"The public's attitude to sex workers is shifting, because in the past 10 years I think more sex workers have been given a voice." Samantha, who has just published her second book Back On Top, says the proof lies in the type of women she is attracting to her two-year-old agency: Samantha X Angels.
"Gone is the outdated perception that we're all in Kings Cross with needle marks. There's educated women, professional women, making an educated and informed decision to do this, like myself, and to really enjoy it and to find it empowering."
One such woman, a doctor in her fifties - a "demure, elegant redhead" - asked for Samantha's business card following a check-up.
"Women who come to me wanting to escort are professional women.
"Bank managers, lawyers, doctors - they challenge people's perceptions, the type of women that work for me.
"Other women have had husbands who have left them with nothing and they do a few jobs and get their power back.
"There's so many types of escorts out there - it's a saturated market."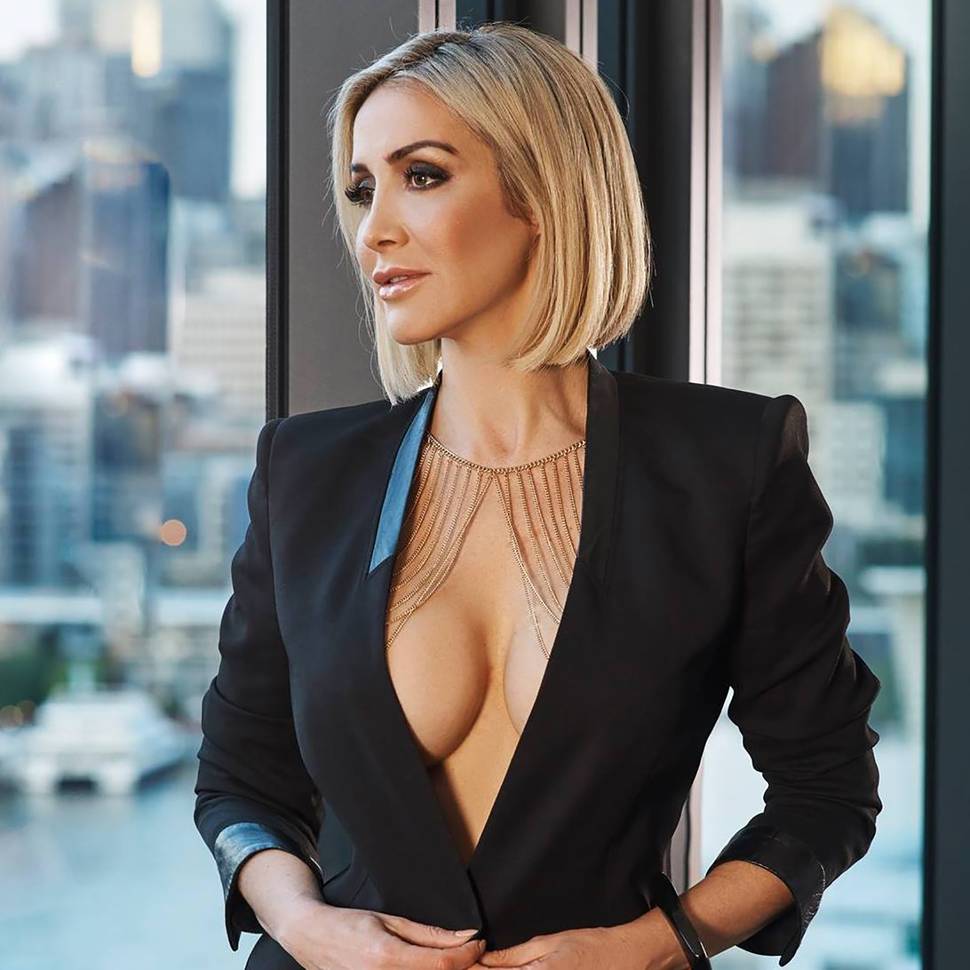 While Samantha X builds her escorting empire, the sex industry continues to be demystified in the media.
US producer Steven Soderbergh recently released The Girlfriend Experience, a television drama starring Elvis's granddaughter Riley Keough as a law student who moonlights as an escort.
The series has just been picked up for a second season, to premiere on November 5.
Before that, The Secret Diary Of A Call Girl ran for four seasons on British channel ITV2.
"I think due to the fact that sex workers are given a voice in the media, and due to the fact the laws make it legal for us in Australia, people's perceptions are shifting - there's less shame for women," Samantha X says.
When she first revealed her career change from journalist to high-class escort in her 2014 autobiography, Hooked: Secrets Of A High-Class Escort, she was both attacked and praised for her candour.
But the book was a game-changer and she found herself inundated by tales of empowerment from women across the globe.
"They were telling me how it gave them strength, to own their bodies. I never intended to do that."
Her follow-up is another book about female empowerment, but again she says it was done unwittingly.
"The second book was the same thing. I didn't write it because I thought, 'I'm going to write a book to help women leave toxic relationships'."
But that is exactly what she has done.
Back On Top begins unexpectedly - the powerful, confident Samantha X from her first book is gone.
She's dating one of her clients, a move that turns out to be a "huge mistake", she says.
Samantha X has been transformed into a blubbering mess, after just a few months of dating her charming but verbally and emotionally abusive "Mr Big".
"I didn't realise I was in an abusive relationship until people started saying to me 'You've got to get out'.
"And I couldn't get out. I couldn't.
"I was likening it to a python crawling around you and squeezing you very slowly around the neck.
"If I was seen as an empowered person and that kind of woman and I ended up in that kind of relationship, it makes me wonder it can happen to anyone."
It's quickly apparent reading her book that her story is a common one.
"I used to be the kind of woman who would read stories in the newspapers about women who were in abusive relationships and think that'll never happen to me, but it's not that easy when you love someone and when you feel you don't really deserve any better."
Does she find it ironic that the sex industry made her feel confident but falling in love took that away?
"Surprising. I didn't realise how strong women, with strong self-esteem, can slowly be chipped away. It was a very warped kind of love but I'm just glad I got out."
She says it was the first time she started dating a client, "and I foolishly thought we'd run off into the sunset together, not that I needed rescuing.
"But it's an office relationship and office relationships never end well."
Other than not "taking the honey where you make the money", what is the most surprising thing she has learnt about the industry since she joined six years ago?
"No. 1, it's not about the sex, and No. 2, the clients that I meet and the clients that are attracted to my agency, their biggest request is mature and curvy.
"I've learnt in the two years I've had the agency that I mostly employ women over 35 and curvy is the way to go.
"So for the women reading this I would really want them to embrace their age and embrace their curves because I've had men turn girls down for being too skinny."
Women in their early twenties don't get a look in.
"I can't get them work! The clients I attract are mostly businessmen who are in their forties, fifties, sixties - and nine times out of 10 they will want someone over 40.
"What's a 60-year-old CEO going to talk about for four hours with someone who is his daughter's age or even younger?
"When I see a woman that comes in here, the wrong side of 35, and not the perfect, media type body and she's got a smile and she's a warm person, nine times out of 10 I'm going to give her a job.
"That's what men pay close to a thousand dollars for."