Breakfast. Day after day it's toast for him, fruit and yoghurt for me. A comfy routine that gets busy days off to an easy start. The weekend finds us looking at each other hopeful something different might be on offer - but someone has to make it, have pre-thought it and bought the ingredients for it.
This week's breakfast quartet not only look and taste very good, they are very easy to pull together using ingredients most of us have to hand. I now have a bowl of soaked oats and quinoa in the fridge ready for that something different during the week - the blueberry syrup keeps well too and I quite often make a rhubarb variation, but hasn't that made itself scarce this winter! The pea pancakes are more of a fiddle so we save those for weekends, I prefer them over basic pancakes because of their vege component. The creamy spinach and mushroom baked eggs, in its one-pan form, does work on weekdays. The winter-spiced citrus muffin splits? Easy, any day of the week and they are the whole family's new winter favourite.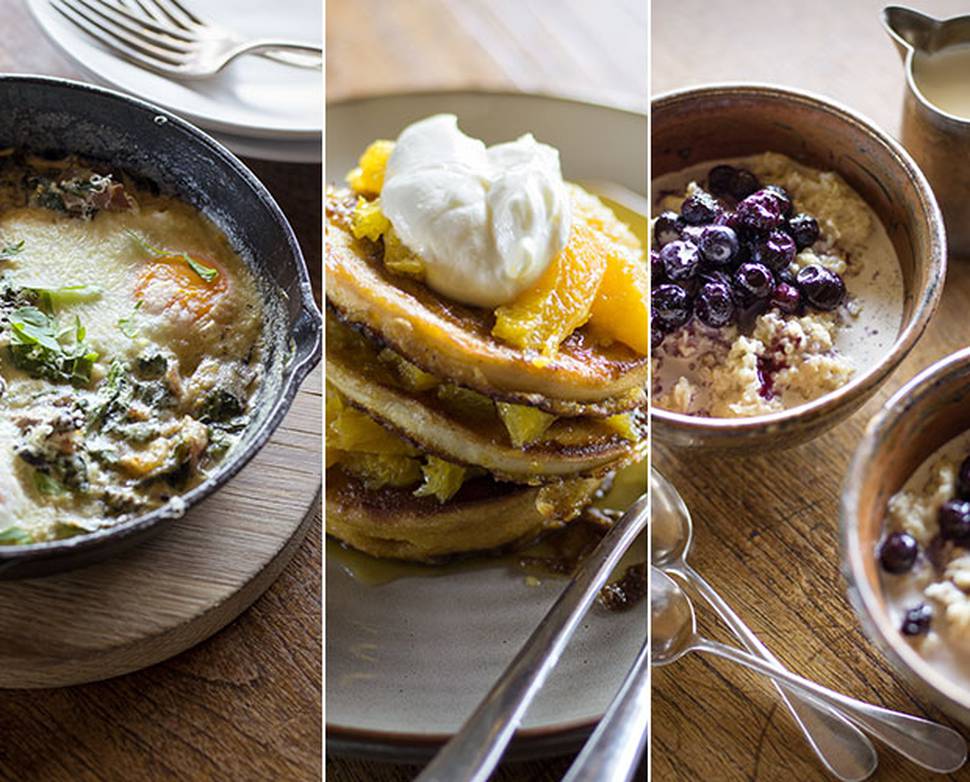 But first, it's seared beef noodles and brussels sprouts for dinner tonight or a plant-based tofu larb if you're up for something completely different.
Come the weekend, get the kids in the kitchen making the Sahrawat's chicken, mushroom and leek pies.