Prince Charles called his marriage to Princess Diana a "Greek tragedy" in one of a series of extraordinarily candid letters to Nancy Reagan that have come to light.
The Prince of Wales told the former First Lady: "No one can really understand what it all means until it happens to you, which is why it all keeps getting worse and worse. One day I will tell you the whole story. It is a kind of Greek tragedy and would certainly make a very good play!"
Charles and Mrs Reagan became friends when her husband Ronald was President, and remained regular correspondents after the late commander-in-chief's death.
The Prince's most revealing letter to Mrs Reagan came after she offered her support following the publication of a shocking book on his troubled marriage in June 15, 1992.
"I can't tell you how much your heartwarming letter means to me," he wrote in one of the missives published by the Mail on Sunday. He promised to one day tell her the full story, but said it was "so awful that very few people who haven't been witnesses would believe it".
The Andrew Morton book, which the Princess secretly collaborated on, revealed her fears about his relationship with Camilla Parker Bowles and portrayed him as uncaring. He later insisted the affair only started after his marriage had "irretrievably broken down".
Prince Charles had extended his support to Mrs Reagan over an unflattering biography written about her in 1991 that accused her being a gold-digger who had an affair with Frank Sinatra, relied on astrology to advise her husband and had regular plastic surgery.
"I know exactly the methods these dreadful people employ to create the maximum amount of controversy and conflict by making the wildest allegations so as to make the maximum amount of money," wrote the Prince. We live in an increasingly uncivilised world and if you happen to find yourself in a public position it becomes progressively more impossible to operate."
Later, on his tenth wedding anniversary, he addressed such fears again. "There are a whole series of ghastly books coming out," he wrote. "You can imagine what they will contain."
The correspondence was given to the Ronald Reagan Presidential Foundation and Library after Mrs Reagan's death in March 2016.
The Prince, then engaged to Lady Diana Spencer, became "a devoted admirer for life!" after a solo state visit to Washington in May 1981, the year Mr Reagan became to power.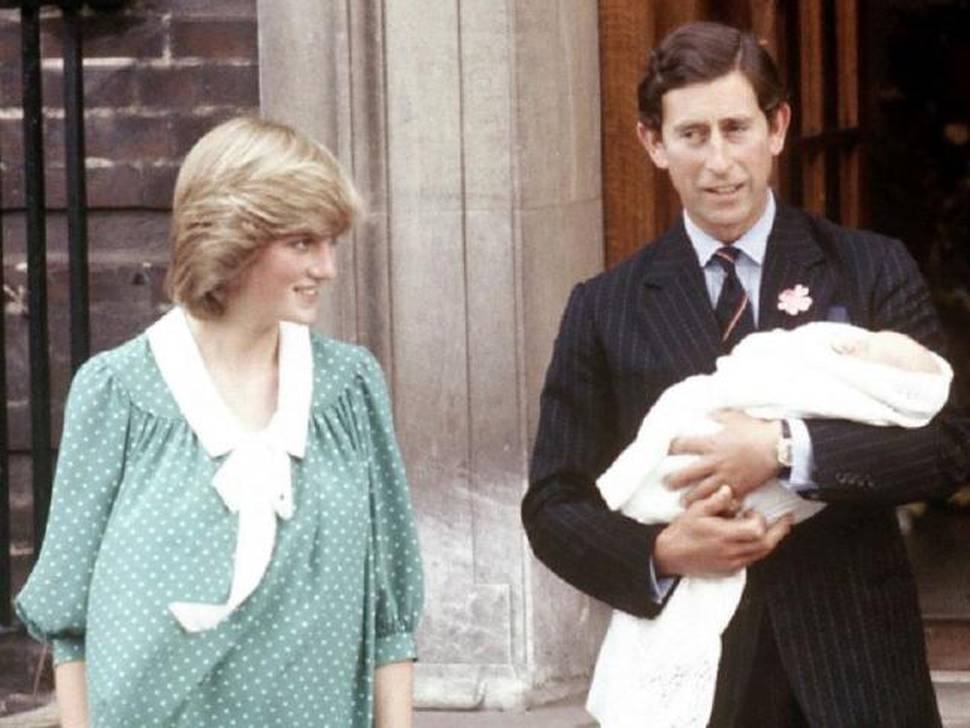 Charles wrote how "honoured" he was that the President had found time to see him after being shot by John Hinkley just over a month before.
He also gushed over having a dessert named after him at a White House dinner - the Crown of Sorbet Prince of Wales. "What more could anyone want than an enjoyable visit to Washington and a special culinary creation named after you!" he asked.
Lady Mary Henderson, wife of then UK Ambassador to Washington Sir Nicholas Henderson, also wrote to Mrs Reagan after the dinner. "The Prince said: 'I have fallen in love with Mrs Reagan - she is wonderful' to which I said: 'Well Sir, I told you so.' The Prince then added: 'I wanted to kiss her - to thank her ...' Nick: 'Well, why didn't you?' The Prince: 'Well ... you know ... we British ... are...'"
In November 1985, Charles wrote a more positive note to Mr Reagan about his wife, saying how thrilled she was that Mrs Reagan had organised for her to dance with her hero John Travolta at a White House gala. "Diana still hasn't got over dancing with John Travolta, Neil Diamond and Clint Eastwood in one evening not to mention the President of the United States as well!"
Other letters see the royal sympathising with Mrs Reagan as she cared for her husband as he battled Alzheimer's, complaining about fundraising and lamenting the death of his grandmother, the Queen Mother.
"I have dreaded her eventual departure and now she leaves an enormous chasm in my life ... Oh, how we shall all miss her and everything she stood for."
After Mr Reagan's death in 2004, he sent a letter of condolence describing his "happy memories" of spending time with the couple and of the President's kindness and humour.
"I so wanted to write to say how much my heart goes out to you. I have minded so much for you ever since your husband became ill with that beastly Alzheimer's as I can well imagine how soul-destroying it must be to be unable to do anything to help as the illness gradually drags your loved one into a separate world from which you are barred."