A pair left 15,000 worth of 2p coins on a busy London canal path and secretly filmed the reaction of passersby.
The brilliant social experiment divided the greedy from the generous, with dozens enjoying the sight until two men completely cleared the pathway and made off with the change.
Businessman Jamahl McMurran and artist Lana Mesic carried out the stunt on the towpath of Regent's Canal, near Kingsland Street, at 9am yesterday.
The Croatian artist and photographer who was staying with McMurran dropped off the £300 ($564) mound of pennies, left over from one of Lana's recent art installations, and set up a camera in a flat nearby to capture peoples' reactions.
They managed to get four hours of "exciting" footage before two men swiped the £300 pile.
The video they filmed includes a "magical" man who stood on the coins and scooped them up before throwing them into the air.
Children were spotted playing and taking their own photos.
McMurran told MailOnline his guest came up with the idea: "Lana was trying to figure out how to get £100 worth of 2p coins back to Holland and we were coming up with ways she could get rid of them. I flippantly suggested the project then the next day, Lana got to work with organising it."
He said they were shocked in a good and bad way after watching the video. He said: "We both had an idea about what was going to happen, we knew some people would enjoy it.
"And we expected others to come and steal it. But what we really wanted was someone to come along and give it to charity."
"What we were really interested in though, was studying people's behaviour."
Children, women, men and those passing by were caught on camera over a four-hour period stopping to marvel at the sight.
Some were seen pinching the odd penny while one man played with the coins, throwing them in the air.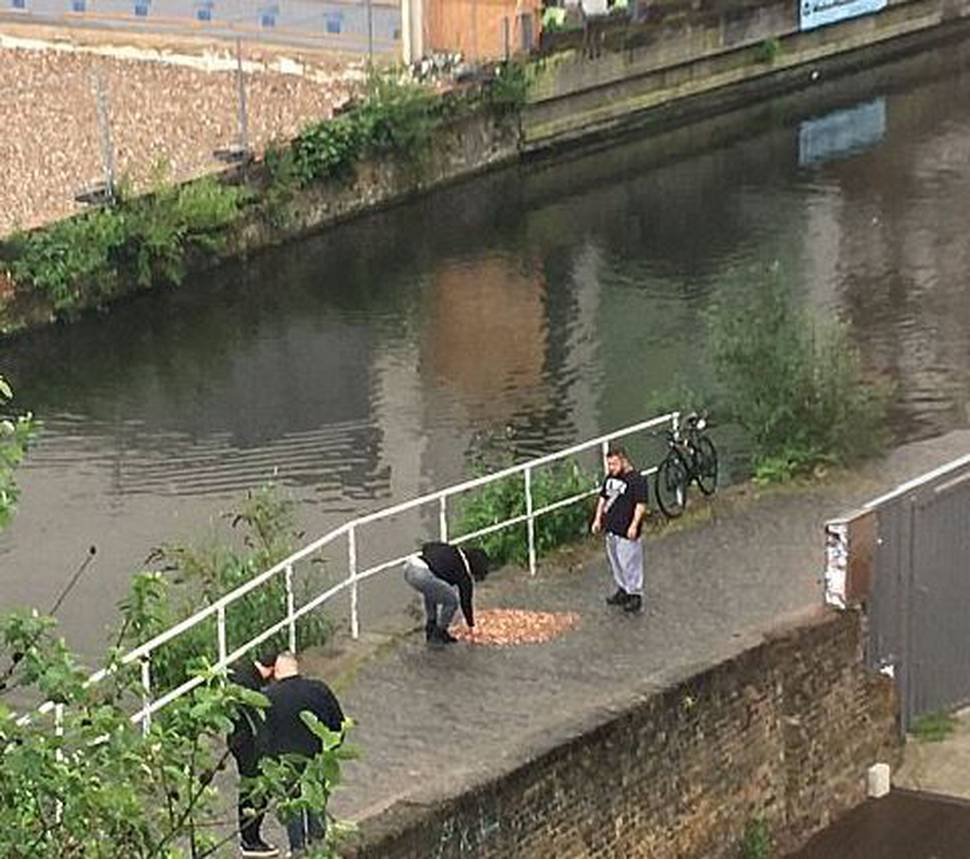 That all stopped though after two men came along and took every last penny.
McMurran said: "I went back in the evening to check and there were zero left, not a single coin."
But while people on social media were quick to condemn the two men, McMurran said it was important not to make assumptions.
He said: "You never know why they took them, it's easy to make assumptions but it could have been for charity, for a homeless shelter, who knows."