Find all your favourite bits from today's Bite magazine online. Follow the hyperlinks in Jo Elwin's editor's letter and lose yourself in bite.co.nz.
My mum's savoury muffins have always been club favourites. I think their first appearance was at Dad's rugby club. They never tired of them - always cut in half and buttered - at the squash club, where the whole family required plates at various times for different events. When Mum discovered a mid-life need for speed, her running club was introduced to them, and the golf club members are the latest lucky recipients. You'll be wanting the recipe now, but I am not giving it away yet, because I have shared it for a new cookbook, My Mother's Kitchen, to be published in October, I'll keep you posted on how you can get hold of it.
Meanwhile, to fulfill a request from Bite friend Di Ruela for ideas on what she can make to take along to her music club, Geoff Scott is sharing recipes for cauliflower, currant and mint hummus and a roast beetroot pesto to serve with bread. His pizza tart is served cold and can be assembled just before leaving home.
Our second weekly meal planner was sent out by email yesterday. They're designed to help you plan and shop for the week's meals so that you don't have to think, you just have to cook. Dinner tonight is beef mince patties with Indian flavours, served with chutney, salad and grilled bread. For those feeling the change of season, tomorrow's beef, broccoli and noodle broth provides a good dose of soul food. If you haven't already you can register here to receive these emails.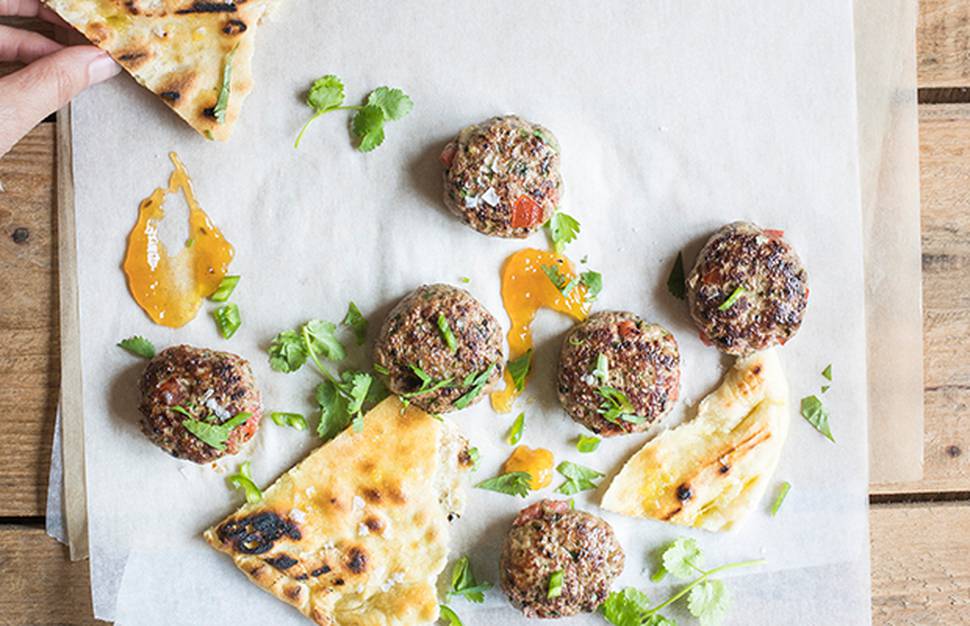 Elsewhere in Bite, Allyson Gofton is savouring the Gastony region of France with a dish of chicken with grapes and bacon. Aaron Burnet is making blueberry turmeric whip for breakfast. Louise Thompson is teaching us how to play our cards right and we've done a helpful roundup of ideas and recipes for Coeliac Awareness month.