Despite rumours that Pippa has planned a "no ring, no bring" policy at her wedding to hedge fund millionaire James Matthews - meaning married guests only - the American actress will be in the congregation as Prince Harry's plus one, sources told the Daily Telegraph.
The move signals an increasing seriousness in their relationship. Prince William and the Duchess of Cambridge, then Kate Middleton, dated for two years before attending a wedding together, according to Daily Mail.
READ MORE: • Ten things you didn't know about Meghan Markle
Pippa and James's wedding will take place in St Mark's Church in Englefield, Berkshire, close to the Middleton family home.
There was speculation that Pippa, 33, feared being upstaged by the photogenic Suits actress, 35, but an invitation has been extended.
This weekend Prince Harry and Meghan put on their first display of affection at an official event when Meghan was pictured with her arm around Prince Harry as he leaned in for a kiss in the car park at Coworth Park Polo Club, near Ascot in Berkshire.
Their choice of sporting event to debut their romance has royal precedent. Both Kate Middleton and Lady Diana Spencer were pictured at the polo matches of their future husbands.
Prince Charles was famously spotted with a young Camilla Parker Bowles at a polo match decades before their romance was revealed.
Speculation that an engagement will soon be announced grew when Meghan closed down her blog The Tig recently.
She wrote: "What began as a passion project (my little engine that could) evolved into an amazing community of inspiration, support, fun and frivolity. You've made my days brighter and filled this experience with so much joy."
Meghan has left her home in Toronto to spend more time in London with the prince recently. They were spotted in the capital enjoying a visit to the Natural History Museum.
It will not be the first wedding the couple attend together. Meghan accompanied Prince Harry to the wedding of one of his closest friends, Tom 'Skippy' Inskip whom he met at Eton, in Jamaica in March.
Meghan was pictured placing her hand on Harry's back during the festivities.
Miss Middleton and Mr Matthews will marry on May 20 at St Mark's Church in Englefield, Berkshire, just six miles from the village of Bucklebury where the bride grew up with elder sister Catherine and younger brother James.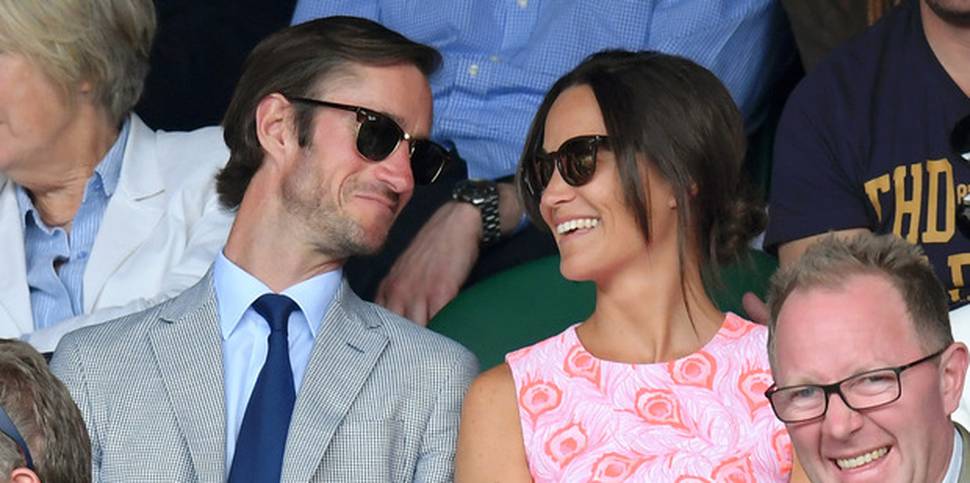 The 12th century church is away from prying eyes, on a private estate near Englefield House which is owned by the family of Richard Benyon MP.
After the service, the newlyweds will travel to Pippa's parents' Bucklebury home for a marquee reception. Carole and Michael Middleton bought the Georgian Grade II-listed manor house, which has an 18 acre garden, in 2012.
Mr Matthew's younger brother Spencer, 27, will be best man at the wedding but his model girlfriend Vogue Williams, 31, has reportedly not made the cut for the guest list.
The reality television star rose to fame for his appearance on Made in Chelsea and later I'm A Celebrity, which he quit due to his steroid addiction.
Sources close to Miss Middleton said that she felt it "wouldn't be appropriate" for her future brother-in-law's girlfriend to attend the wedding, given that they had only been dating for "a few months".
Prince George and Princess Charlotte are to take a starring role at the wedding, after Kensington Palace announced that they will be page boy and bridesmaid.
Princess Charlotte, who has just turned two, will walk down the aisle with Miss Middleton while Prince George, who will be four in July, will act as page.
A spokesman for Miss Middleton said: "There is no comment on the guest list". Kensington Palace declined to comment."