Matty Judd has a sea of colours spread out in front of him.
"Okay," he says, waving his hand over the tiny pots of red, "which of these is calling out to you?"
He's taken on the role of blend artist for Lower Hutt business Dollface Beauty Hub, or as business owner Debbie Parlakchief calls it, the position of "master mixer".
Dollface is launching Beauty Blend, a new service where they bring their beauty product creations out to the front of the store to share the process with customers.
People can now come in, sit down with Judd, and customise the exact colour and scent of lipstick they'd like, or foundation.
The personalised beauty bar is the first in New Zealand offering custom lipsticks, Parlakchief said.
For Judd, it adds even more variety to his job.
"No two appointments are the same - [I could] mix up the perfect nude for someone in their 50s, then go to making a bright green for someone in their late teens or early 20s."
Parlakchief makes about 90 per cent of her Dollface beauty products in store already, but was inspired to bring the process out front after speaking to customers whose favourite shade was discontinued, or who were struggling to find their perfect colour.
She would start blending them a custom colour, but only when she could make time for it. She figured it made sense to bring the process to the customer as a proper service.
Sitting them down at the table and getting them to pick out their colours and customise the blend with Judd's help meant they could get exactly what they wanted, and the formula would be recorded so it could be easily recreated for them in the future.
"Everyone's just really excited, just about the whole concept and having that choice, that option of doing it," she said.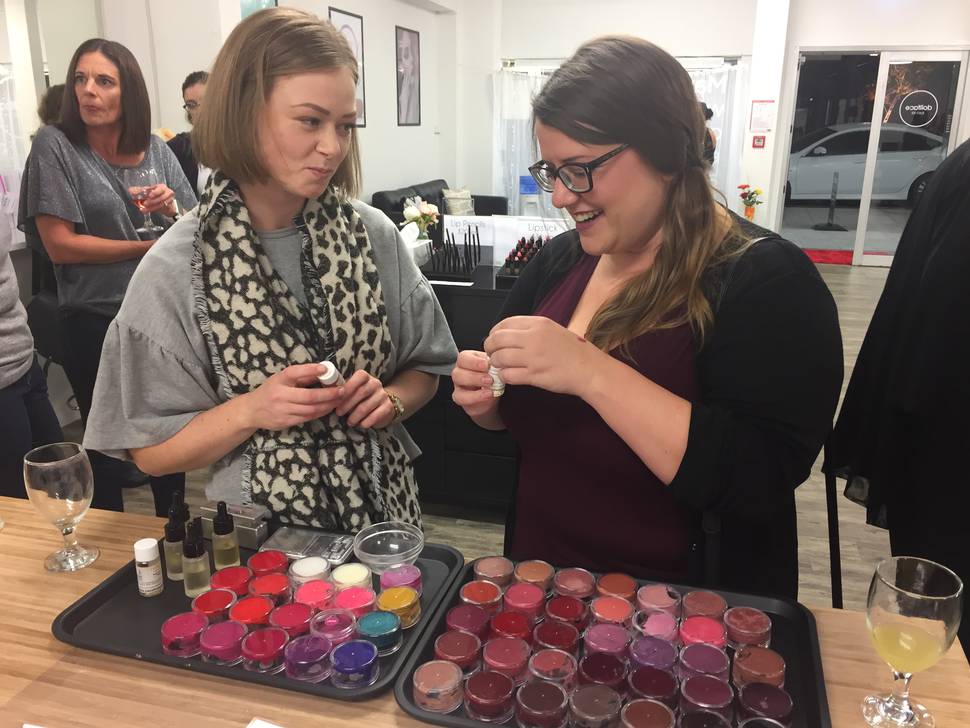 People would get "hooked on a certain shade" of lipstick for 20 years and when the shade was discontinued "it's like the end of the world for them", so being able to create something to match was something customers appreciated.
That was the situation for Tracey Baker, who attended the launch of Beauty Blend tonight.
Her favourite lipstick was not being made anymore, so she came in to the salon to have one blended for her.
"I really think it will take off," she said.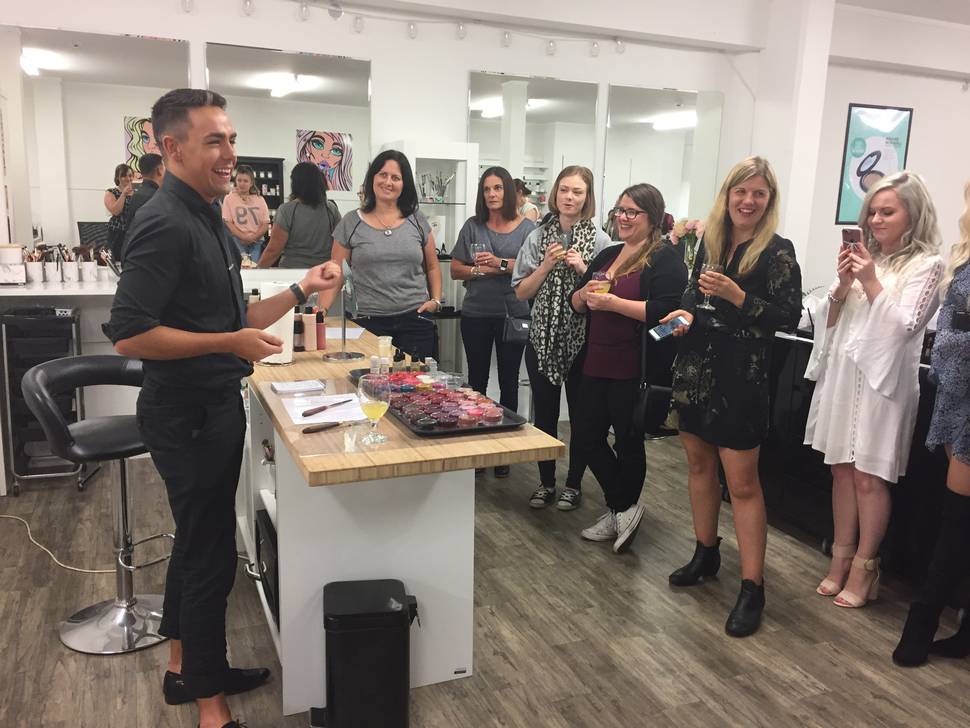 She had "about 60" lipsticks at home she didn't use because she would find them in a store and buy them, only to realise at home she didn't like them.
Noelene Baker had her foundation blended today, and said the idea was "marvellous".
"I've got it on now," she said.
Kendra Howe and Jessica Ward were busy sniffing the scents over at the lipstick bar.
Those picking a custom lipstick can choose to have a scent added in as well. Options include cotton candy, cherry blossom, vanilla, and melon.
Howe thought the idea of customising lipstick was "great".
She liked darker lip colours but struggled to find just the right shade when buying off the shelf.
Morgan Ashworth and Amy Hackett were also at the launch, and both agreed being able to blend a custom foundation was a good idea, particularly for people with particularly dark or pale skin tones.
As for lipsticks, Ashworth said she preferred "more unconventional colours", so was excited about the idea of picking out some type of "greeny-blue" for herself.
Hackett thought the lipstick idea was "cool".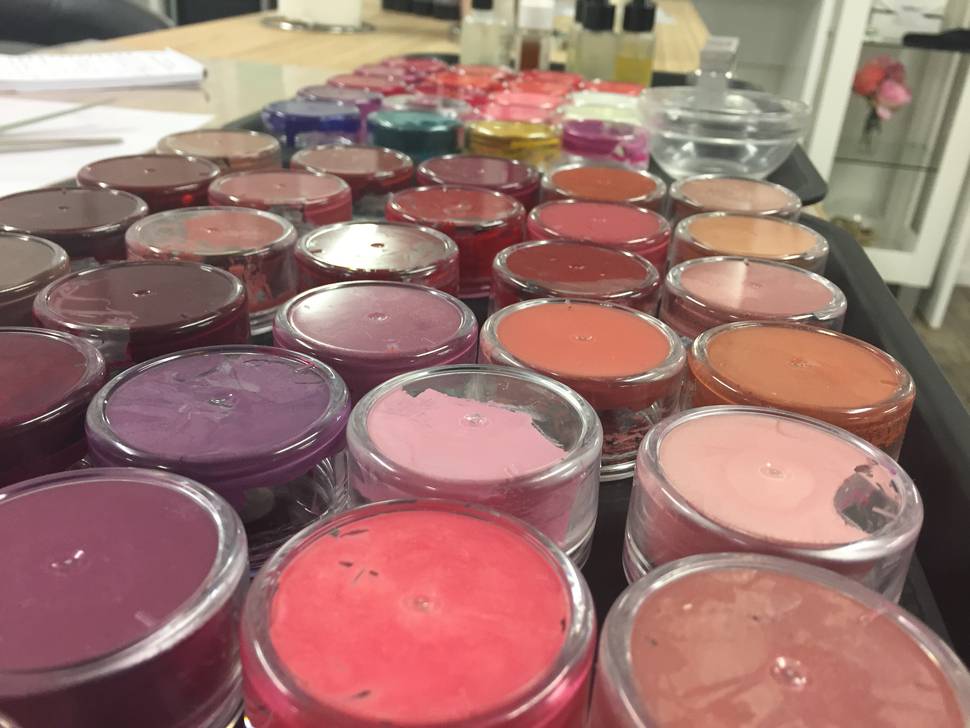 "Quite often I make up colours in my head. It's good to know you can actually come somewhere and make that a reality."
Parlakchief said the Beauty Blend concept introduced a "whole new way of buying lipsticks".
"It's fun - you don't have to go searching now."
With their lipsticks normally sold at $31, it costs $37 to have a custom one blended, a process which takes about half an hour.
The process involves Judd taking small amounts of lipsticks colours, weighing them, and blending them together, then melting the mixture down, pouring it into a mold, and freezing it for 15 minutes. Appointments take about 30 minutes.
Foundations cost $65 to custom blend.