Constance Hall's amicable split from her husband Bill Mahon has turned into a bitter feud as he accuses the mummy blogger of running away with another man.
The fight was aired on social media, just a day after she wrote a blog post about them still being on friendly terms, reports news.com.au
On Sunday, Ms Hall defended herself against allegations made by her estranged husband in a Facebook post that she left him and fled the country with someone else, taking their four kids.
"Constance? So you blocked me off your page but not your new lovers that you ran away with. I haven't seen the kids in four weeks. Stop lying about 'I knew this was coming'," he wrote.
"Constance Hall is on her way to Ireland without me.
"While I was working at our other house she met a guy that has not worked in 15 years because he blames the world.
"Now they are together and have run off with my four kids.
"I'm over it but this is not a Queen!!!!!
"This blog page is bulls*** and it's all a lie."
Ms Hall said she wanted to keep their relationship "kind and respectful" in the public eye for the sake of their children, but hit back at the claims.
"A lot of trolling has come out and a lot of lies are being spread about the way my marriage ended and the way I am treating my ex," she wrote on Facebook.
"Firstly, I have never ever kept my children from him. In fact the opposite, I have begged Bill to spend time with our kids, before I left, he was always too busy with work and now I have constantly asked the kids if they will come back to Perth to see him.
"As far as I was concerned Bill was coming to the UK to introduce the kids to his family and only now through his public online outrage have I been informed that he is not.
"From the bottom of my heart all I have ever wanted is a healthy relationship between my kids and their father."
Ms Hall also said the relationship with Mr Mahon was "well and truly" over before she developed feelings for another man named, Denim, who is a single father travelling the country with his sons.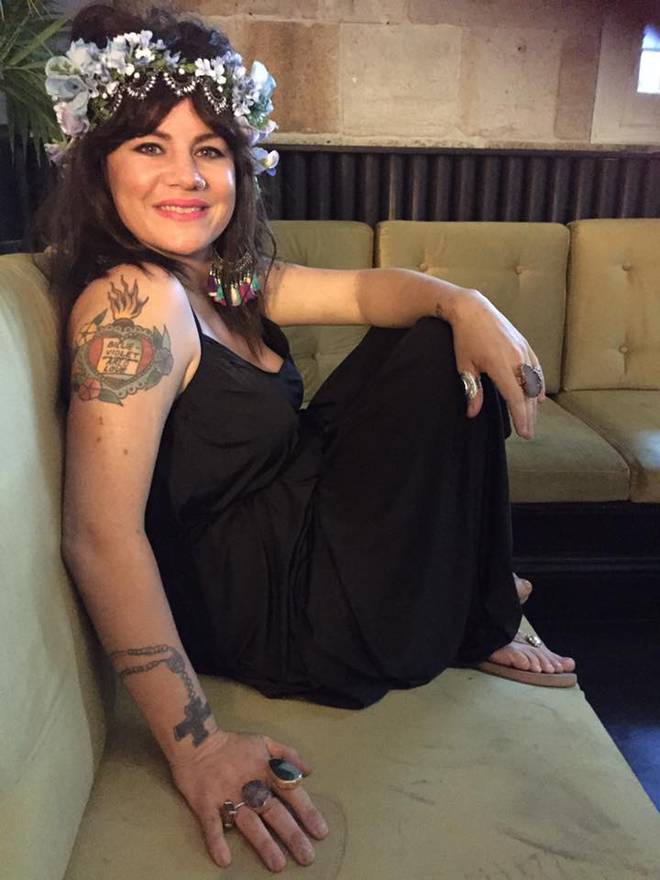 "I warned my ex-husband many months ago that if he wanted to try and reunite he should do it before I give up completely. He did not reply. Recently, he has expressed remorse for that, however now he is on a warpath to unite my haters and bury me."
Ms Hall said she was growing close to her new man and his children and was saddened they were too being trolled.
"I absolutely never left Bill for anyone. I didn't cheat on Bill," she said.
"I tried and tried and tried with Bill, so many tears and so much trying. My family and friends know the truth."
Ms Hall is about to promote her new book in the UK and Ireland.