The best of the weekend and beyond.
PUFF THE MAGIC DRAGON
Take the kids to see the frolicking, magical dragon made famous by a 1960s folk song. Children are encouraged to dress as a dragon for school holiday performances. Hopefully this doesn't mean sewing outfits late into the night.
Now until April 29, Auckland Pumphouse Theatre, Takapuna. Tickets $19.50-$25.

GOODNESS ME
The Beautiful, Courageous You event will have experts talking about living a happy and healthy life. Food, exercise and stress are among the talking points. This could be interesting for those needing a little happiness boost.
Today, 9am-5.30pm, Salvation Army Hibiscus Coast Corps Plant, 24 Greenview Ln, Red Beach, Whangaparaoa. Tickets $79.

WIZARD OF WORDS
The symphony orchestra's instruments come alive in this narrated, interactive concert for under-6s. A great introduction to the orchestra and excellent alternative to The Wiggles' soundtrack.
Today, shows at 10am 11.30am, Auckland Town Hall, Queen St, Auckland. Tickets from $15.

POETRY FOR THE SOUL
Join acclaimed Palestinian spoken-word artist Rafeef Ziadah for a night of uplifting performance poetry, with original music compositions from Phil Monsour. Also on stage will be Auckland poet Mohamed Hassan and a Palestinian dabke dance troupe.
Saturday, 6pm, Dorothy Winstone Centre, Auckland Girls Grammar School, $30 waged, $20 unwaged.

GAME ON
Curious to meet comic artists, animators or game developers? Chromacon Indie Arts Festival brings together the visual arts groups for live drawing, painting demonstrations and games in and around Aotea Square.
Today and tomorrow, 10am-5pm, Aotea Centre, 50 Mayoral Dr, CBD, Auckland. Free event.

PARKED UP
Watch Three Wise Cousins under the stars as part of the Movies in Parks series. A young New Zealand Samoan man returns to his motherland to impress his crush, who likes "real" Pacific Island men. Blankets and jumpers essential this time of year.
Today, 5pm-8pm, David Lange Park, Bader Dr, Mangere, Auckland. Free event.

OTAHUHU
Otahuhu Market is similar to a massive garage sale. Pay $5 to have your own stall and sell your wares, or head along for some bargains.
Today, 7am-noon, Phoenix Sports Club, 26 Avenue Rd, Otahuhu, Auckland.

WINE O'CLOCK
Feeling the autumn blues? Escape the city with Matakana Style wine tours and enjoy three vineyards and two foodie stops. Also a good chance to pick up a few bottles for those winter nights ahead.
Today, 11am-5.30pm, Matakana Style, 8 Falls St, Matakana, Auckland. Two people from $430.

KUMEU CONCERT
Australian singer Tim Moore will entertain crowds with his storytelling style of performance. His shows are described like a good conversation with an old friend. New Zealand singer-songwriters Derek Lind and Guy Wishart join him.
Today, 7.30pm-10.30pm, Kumeu Arts Centre, 300 Main Rd, Kumeu, Auckland. Tickets $19.

ECODAY
This is a big event on the green calendar. Learn about sustainable living, stroll the eco market, build a trash sculpture or test an electric bike. The Earth will love you for it.
Tomorrow, 11am-4pm, EcoMatters Environment Centre and Olympic Park, New Lynn.

PAW POWER
Join the Ride for Justice charity motorcycle ride. Animal welfare group Paw Justice organised the event to fight animal abuse in New Zealand. The ride is open to all riders and motorbike types are welcome.
April 9, 9am, leaving Wynyard Quarter in Central Auckland and riding north to the Puhoi Historical Pub.

SLACKERS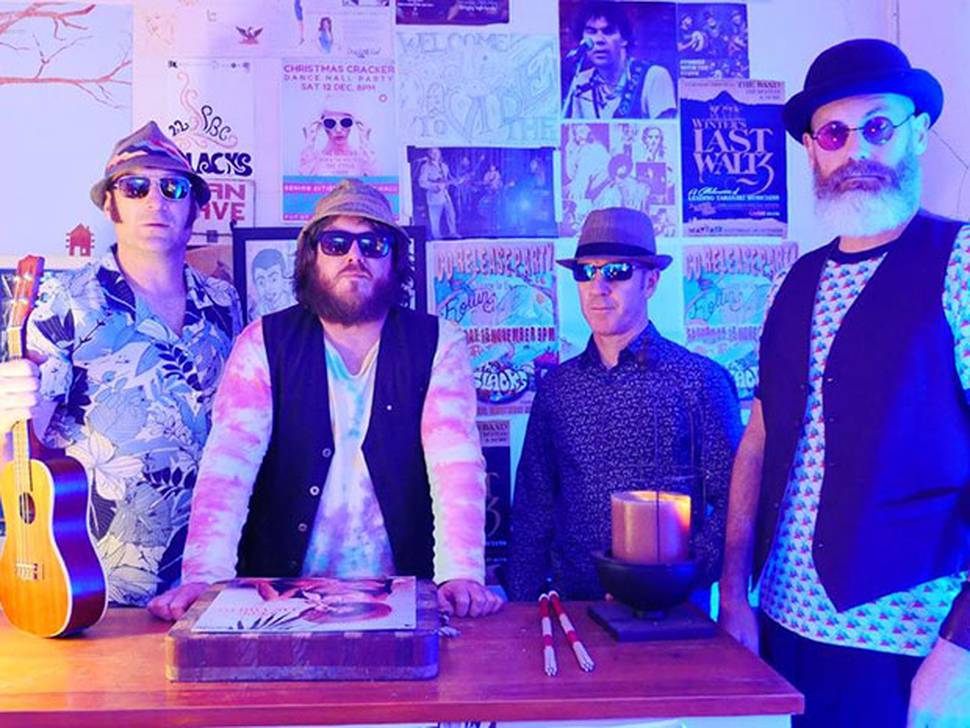 Most school fairs have cake stalls and meat-pack raffles. But Cornwall Park District School will have a special performance by The Slacks - a folk-rock-ska band from Taranaki.
April 9, 11am, Cornwall Park District School Fair, Wheturangi Rd, Green Lane. Free entry.

PLAN YOUR FUTURE
Thinking about your next step in life? Check out the The Auckland Retirement Lifestyle & Travel Expo to discover the latest in travel, food, healthcare and retirement planning. There will also be entertainment from Suzanne Lynch at noon each day.
Today and tomorrow, 10am-4pm, Ellerslie Event Centre.

DREAM WEAVER
Solo performer Kate McGill tackles verbatim theatre with 20 true stories from across the country. From the bubbly Manawatu nurse to the stoic South Island farmer, it examines the cultural identity of Aotearoa. We're intrigued by this yarn.
Now until April 15, 6.30pm, The Basement Theatre, Lower Greys Ave, Auckland. Tickets $20-$22.

NEXT WEEK: DREAMY
Joseph and the Amazing Technicolor Dreamcoat starts its tour in Auckland. Catchy songs and colourful dance performances. This is one for the musical lovers. You'll be singing the songs for weeks.
April 15-30, The Civic, corner Queen St and Wellesley St, Auckland. Tickets from $69.90.