A boyfriend was accused of cheating after complaining on Burger King's Instagram it had taken 20 minutes to get "my girl" served - and it was spotted by his girlfriend.
According to Daily Mail, Jordan von Smith posted on the public page to moan about the poor service, although he admitted, "those whoppers were worth it".
But partner Shanlee Rose noticed the message and wrote: "I don't recall going last night or ever liking Burger King."
Realising her boyfriend had been unfaithful, Ms Rose demanded: "Answer your f****** phone."
But Jordan insisted the whole trip had been strictly above board, replying: "You need to chill out, I was with @kitcass01 and we were just catching up."
@kitcass01 then said: "Please don't bring me into this."
But Ms Rose was having none of it, telling @kitcass01: "F*** you, you brought yourself into this you fat b****."
And she added to Jordan: "Hope the whoppers were worth it. Your s***'s outside."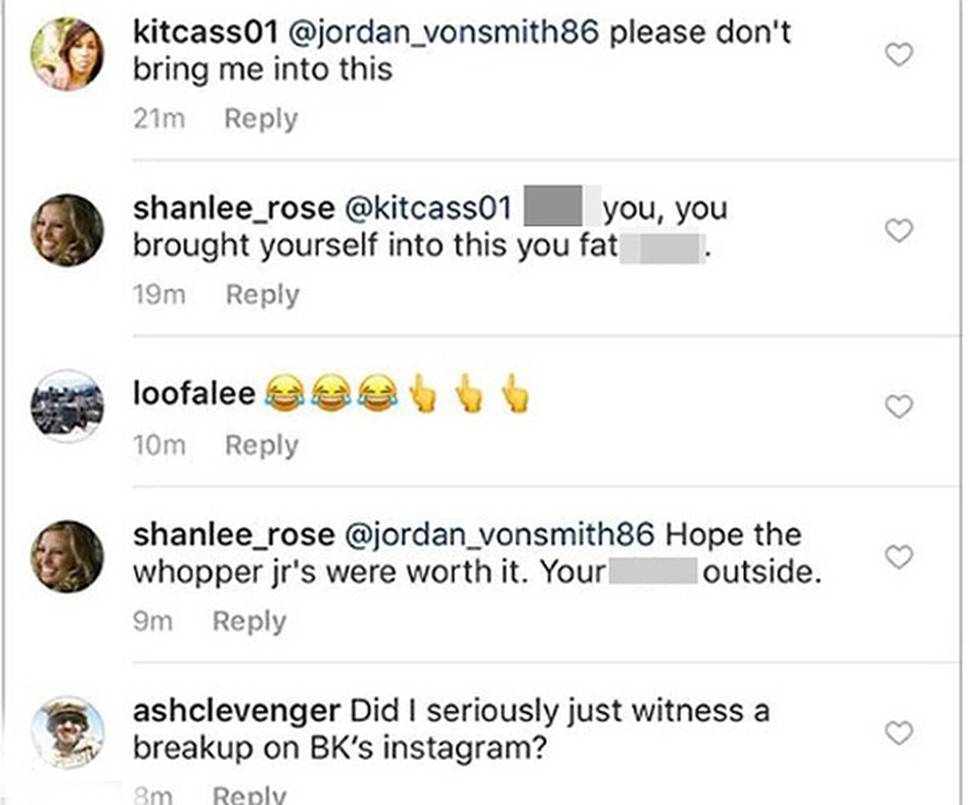 Other Burger King customers were clearly perplexed, with @ashclevenger writing: "Did I serious just witness a break-up on BK's Instagram?"
@Cobbcars88 added: "Lol this dumb motherf***** getting' caught on BK's Instagram".
A staying lover was busted last year after sending a "sexy" snap to her boyfriend from a hotel room - which included another man's suitcase.
The unnamed man was texting his girlfriend Jackie, who was supposedly on a solo trip in Atlanta, when she began to strip.
But after a few minutes he noticed the luggage in the corner of the picture and asked, "Wait, are you alone?"