Well-known Kiwi scientist Dr Michelle "Nanogirl" Dickinson has had a close encounter with late Apple founder Steve Jobs' super-yacht - previously listed as one of the most expensive in the world.
The award-winning University of Auckland nanotechnologist and Weekend Herald columnist this morning tweeted a picture of the $160m superyacht, which she spent the night next to at a mystery location overseas.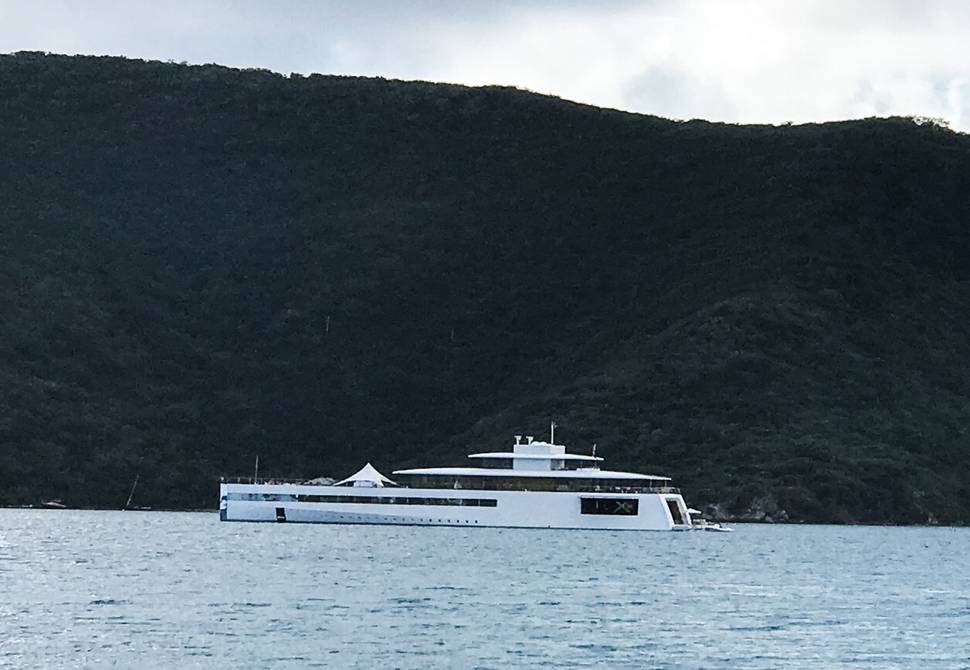 When contacted, Dickinson, who has since deleted the tweet, said she could not reveal where she was.
The yacht, named Venus, was commissioned by Jobs in 2008 but wasn't unveiled until a year after the billionaire tech visionary's death from cancer in 2011.
The 80m vessel was inherited by his widow Laurene Powell Jobs and has since been spotted around the globe.
In 2014, Towergate Insurance ranked it as the ninth most expensive superyacht in the world.
In 2015, Dickinson was one of eight people from around the world invited by billionaire Sir Richard Branson to Necker Island, part of the British Virgin Islands in the Caribbean, to discuss technology and sustainability.