Just four months to go - not long in Bridezilla terms - until the nearly-royal wedding of the year. Then the world's most famous bridesmaid, Pippa Middleton, 33, will finally be the bride.
Luckily, the Middletons' manor house in Bucklebury, with its sweeping lawns and fragrant rose bushes, is the perfect place to marry off a daughter in grand English style. Its 18 acres of Berkshire are simply crying out for a top-notch marquee.
And on May 20, Michael Middleton, salt and pepper dapper in his morning coat, will walk younger daughter Pippa down the aisle of St Mark's Church, in nearby Englefield, to marry her hedge-fund beau, James Matthews, 41.
CLASSY INVITATIONS FOR THE LUCKY GUESTS
Pippa popped some luxurious 'Save the Date' cards inside her Christmas cards. Invitations, when they do go out (probably about six weeks in advance), will most likely be traditional in design (engraved black on white card, portrait, not landscape, shape) and printed by the smart, discreet Mount Street Printers.
Although smaller than sister Kate's 1,900-strong service at Westminster Abbey in 2011, it will undoubtedly be a large affair, with between 350 and 400 guests. Those who make the cut, according to one family acquaintance, will be 'her Edinburgh Castle crew meets Made In Chelsea.' This is a reference to Pippa's patrician university chums and pals of the groom James's younger brother, reality TV star Spencer Matthews.
THE DRESS - LOVELY LACE BUT NO PUFFBALLS!
'If I had to get married, it would be in my tennis whites - shorts with no pleats or frills,' Pippa once wrote. But bets are on a white, flowing gown, marginally less traditional than Kate's, but still dignified and demure.
Pippa is widely tipped to go for an elegant train and a veil, just like Kate. A source says: 'No puffballs, but she adores lace and long sleeves. There won't be too much embellishment. It will be something that shows off her amazing figure but not look like the bridesmaid's dress.'
So who will design it? Red-hot favourite is Giles Deacon, who was spotted visiting Pippa and mum Carole at home with huge dress carrier bags before Christmas.
His designs have been described as 'grand scale glamour' and just right for a woman 'who has the confidence to take centre stage.' Deacon, 47, is probably best known in wedding dress terms for designing a strapless, tiered, silk affair for WAG and former Strictly winner Abbey Clancy.
Other contenders include Jenny Packham, who has designed many elegant evening gowns for Kate; New Zealand-born Kate favourite Emilia Wickstead; and Notting Hill's Alice Temperley (who designed evening dresses for Kate and Pippa after the royal wedding). She's unlikely to go for Alexander McQueen's Sarah Burton, as of all people, she doesn't want to be seen as a copy-Kate.
PRE-WEDDING WORK-OUTS
Keen to showcase her enviable figure on the big day, Pippa is on a keep-fit regime even more impressive than usual. She has a personal trainer at her prestigious gym, South Kensington Club, and is also exercising at the £17 million Chelsea house she shares with James, which boasts a fully equipped gym.
TOPPING UP THE TAN IN ST BARTS
Pippa and James are heading to his parents' five-star Eden Rock hotel in St Barts before the wedding, as they missed seeing them over Christmas and New Year. Where better to perfect her wedding day tan?
FLOWERS: A SLOANE HYDRANGEA?
Pippa has been spending hours in recent weeks at Lavender Green Flowers in Chelsea. Led by the experienced Sue Barnes, nothing is too much trouble for her team of florists. Country garden spring flowers in pink, blue and white are a definite possibility - anything that grows naturally in the Middletons' Berkshire garden.
Canopies of peonies or hydrangeas, fashionable in posh wedding circles, may also be hung overhead at the venue. The Middletons are said to love 'the symbolic language of flowers'. So it may be that instead of a tiara, Pippa will wear a headpiece of flowers.
THE DISCREET JEWELLERS
Her engagement ring - a whopping four-carat, Asscher-cut diamond in an octagonal halo, estimated to cost £250,000 - came from the discreet Chelsea jewellers Robinson Pelham, so any other wedding day jewellery is likely to come from them, too. Robinson Pelham also made Kate's wedding day earrings.
THE ANCIENT CHURCH
Pippa has chosen St Mark's Church, Englefield, Berkshire, seven miles from her family home. This beautiful country church dates back to 1190 but was extensively restored by Sir George Gilbert Scott (who designed St Pancras station and the Albert memorial) in 1857.
The church lies on the Englefield estate, owned by the Benyon family - current incumbent is Richard Benyon MP, richest MP in the House of Commons (and a sure-fire guest with wife Zoe, who happens to be the founder of Robinson Pelham jewellery).
The Rev Nick Wynne-Jones is likely to officiate. This is the church where Kate, William, George and Charlotte, plus all the Middletons and James Matthews, went on Christmas Day.
THE READING FROM BIG SIS
Rev Wynne-Jones is a traditionalist. In his former capacity as secretary of the Church of England Evangelical Council, he said that the appointment of a lesbian bishop in Chicago was 'provocative' and 'in defiance' of the rest of the Anglican Church. James Middleton and possibly Kate are likely to do readings.
A 'BLINGTASTIC' RECEPTION
After the church, guests will drive seven miles across Berkshire to the Georgian Grade II-listed manor house that Michael and Carole bought back in 2012.
This lovely house has plenty of room inside and out, but the dinner and party is likely to be in a marquee.
But just because it's in a tent doesn't mean it won't be deeply luxurious. Far from it. A full-size marquee with catering tent, loos, dance floor, stage, carpet, heaters, chairs, tables and lavish decorations will cost tens of thousands of pounds. The favoured caterer is the Admirable Crichton; known as 'the AC'. So established it has a Royal Warrant from Prince Charles, it is also known for producing blowout parties for the super-rich.
Indeed, any idea that this country wedding will be low-key is very wide of the mark.
One source said: 'It will be blingtastic. The best champagne, Krug or Bollinger, and a specially devised champagne cocktail. Pippa and James have a penchant for Blanc de Noir Tillington 2009 from Nyetimber at £75 a bottle - and wonderful food. No expense will be spared.
'This isn't a bangers-and-mash, sitting-on-hay-bales affair. Pippa is hardly a floaty bohemian type.'
A LITTLE BROTHER MADE IN CHELSEA
Most of that hedge fund money is on James's younger brother, Spencer Matthews, being the best man.
There is also talk of bringing naughty Uncle Gary (Goldsmith) back into the fold by making 14-year-old Tallulah, his daughter by his second wife, a bridesmaid. Nothing wrong with that, but Uncle Gary, you will remember, fell into disgrace when he offered an undercover journalist drugs at his Ibiza party pad, Le Maison de Bang Bang.
All of which pales into insignificance compared with the antics of likely best man Spencer. Old Etonian Spencer, 27, has not only starred in reality TV show Made In Chelsea but also I'm A Celebrity.
He lasted only two days in the Australian jungle, before having to leave, due to a steroid drug problem. In his 2013 book, Confessions Of A Chelsea Boy, he boasted of having slept with over 1,000 women, taking cocaine and LSD and having a 'sixsome' in St Barts. Still, should make for an interesting speech.
IT'S PRINCE GEORGE THE PAGE BOY
With any luck, Prince George, nearly four, will be a page boy and perhaps even Princess Charlotte, who will be two by then, will be a flower girl. And socialite Pippa will not be short of company on the big day. Edinburgh friends include Alice St John Webster, now Avenel, and her French husband Gerald. Alice was also at Marlborough with Pippa and Kate and in the school tennis team with them.
Former flatmates from Edinburgh, the Duke of Roxburghe's son Lord Ted Innes-Ker and his fiancee Celia Brook will also be invited - as will the Duke of Northumberland's son Earl Percy, a close friend of Pippa's. His sister, Lady Melissa Percy, who happens to be Pippa's tennis partner, will be on the list, in addition to the other Percy siblings - Lady Catherine and Lord Max, plus their parents, the Duke and Duchess.
Other royal circle types who count William and Kate as friends and who are likely to be there include jockey Sam Waley-Cohen and wife Annabel Ballin; Guy Pelly and wife Lizzy Wilson; Norfolk toffs Viscount and Viscountess Marsham, Lady Laura Meade and husband (royal godfather) James Meade; plus the groom's business partner Edward Horner and wife Lady Emily Compton, the daughter of the Marquess of Northampton, who used to work at Tatler.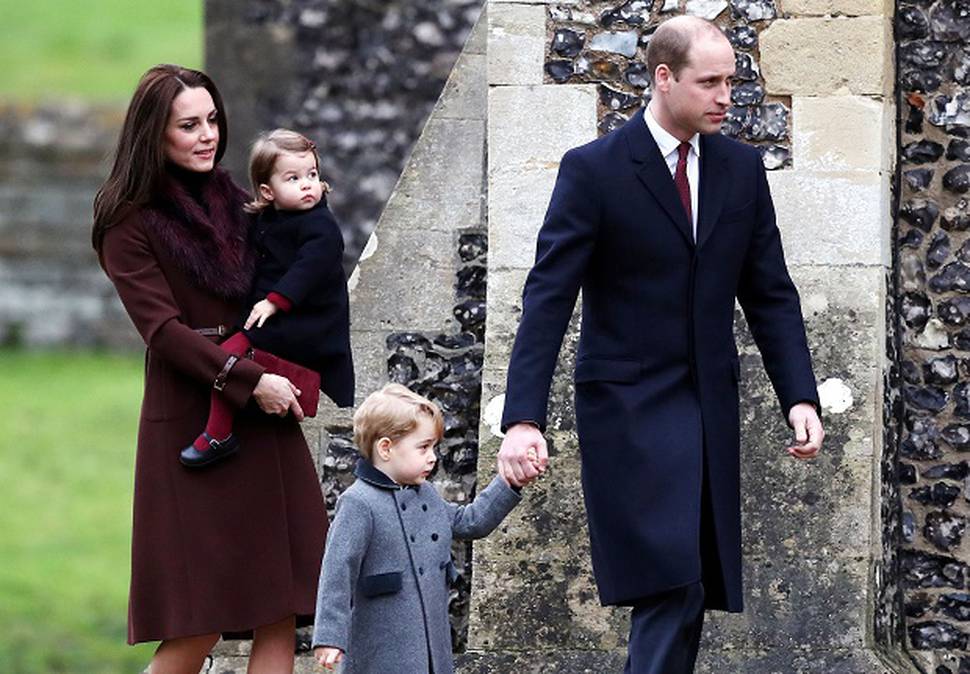 And what of Pippa's former boyfriends, Alex Loudon and Nico Jackson? A source says: 'The former, probably. The latter, probably not.'
THE GROOM'S WEALTHY FAMILY
James Matthews, 41, is the CEO of Eden Rock capital management which he co-founded with his friend and business partner Edward Horner. Before entering the world of finance, he was educated at Uppingham and was a racing driver.Recently, he has helped set up 'Eden Being' with Oetker hotels; they aim to sell luxury products inspired by grand hotels.
Father David was the son of a miner who became a mechanic and owned a garage. Having built up a coach company, he then became a hotelier.
Mother Jane, daughter of a Rhodesian architect who loved a drink, became a Carnival Queen and is now an artist. Although nearly 70, she has a distinctive rock-chic style. There is also attractive half-sister Nina by David's first wife. James's late brother Michael, who died climbing Everest in 1999 aged 22, will be sorely missed.
WILL HARRY BRING ALONG MEGHAN?
The immaculate Middletons, of course, have yet to put a foot wrong. But will heads turn when it comes to the 'plus ones'? If Pippa's brother James is accompanied by Geordie TV presenter Donna Air - who has yet to be included in any official Middleton celebrations - their relationship will finally be seen to have had the family's stamp of approval.
And while guests would surely love to see the latest glamorous royal squeeze, Prince Harry would surely not dare draw attention from his brother's sister-in-law by bringing girlfriend Meghan Markle. Wouldn't do to upstage the bride, now, would it?