The People's Choice Awards saw a real mixed bag on the red carpet this year. From glitzy gowns to cool pants suits and bizarre 80s-inspired looks, the event presented much to be dissected in the outfits department.
Top of the glamour stakes had to be Jennifer Lopez, whose carpet-skimming black gown was a standout. But few lived up to her elegance and, in fact, the majority seemed to opt for dated or disappointingly casual choices.
Here are our best and worst dressed picks from the 43rd annual People's Choice Awards.
BEST
Blake Lively
The trifecta of sparkles, tassles and fabulous shoes puts Lively firmly on our best dressed list. The mother-of-two shone in this thigh-skimming dress with perfectly paired accessories.
Ruby Rose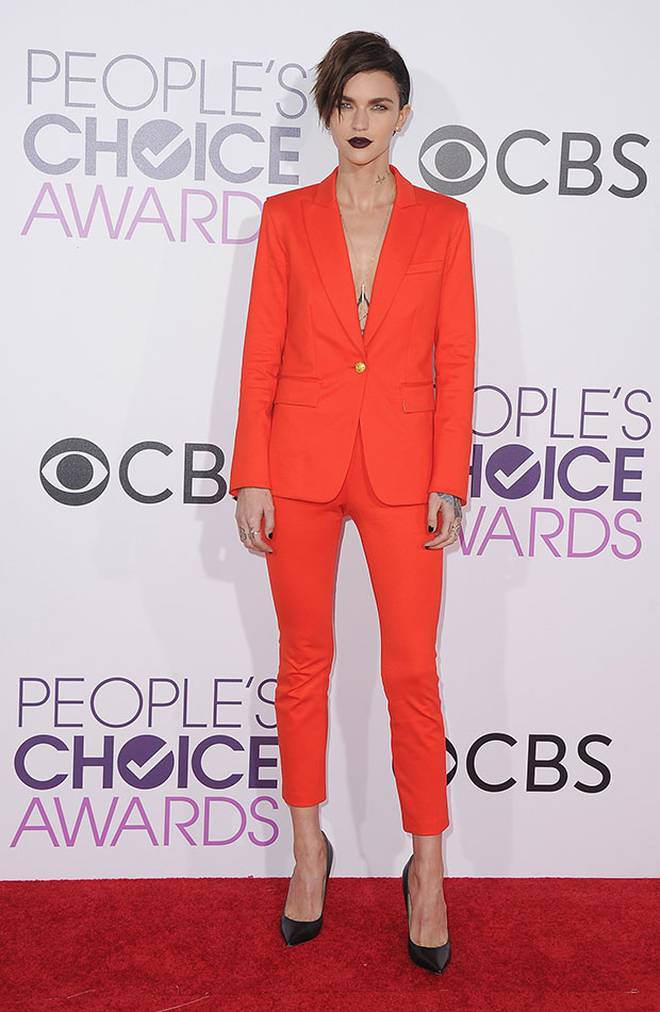 This suit packs a punch. The colour rocks on Rose and is amplified by impeccable tailoring.
Jennifer Lopez
Sleek and regal, does Jennifer Lopez ever get it wrong when it comes to red carpet dressing?
Melissa McCarthy
This is a fun choice for the winner of the Favourite Comedic Actress award. The print is chic and the colours are flattering on McCarthy.
Chris Sullivan
Sullivan's look may be polarising, but we're putting it on our best dressed list. Why? It's rare that we see a man have fun with a classic suit style and get it right.
Sophia Vergara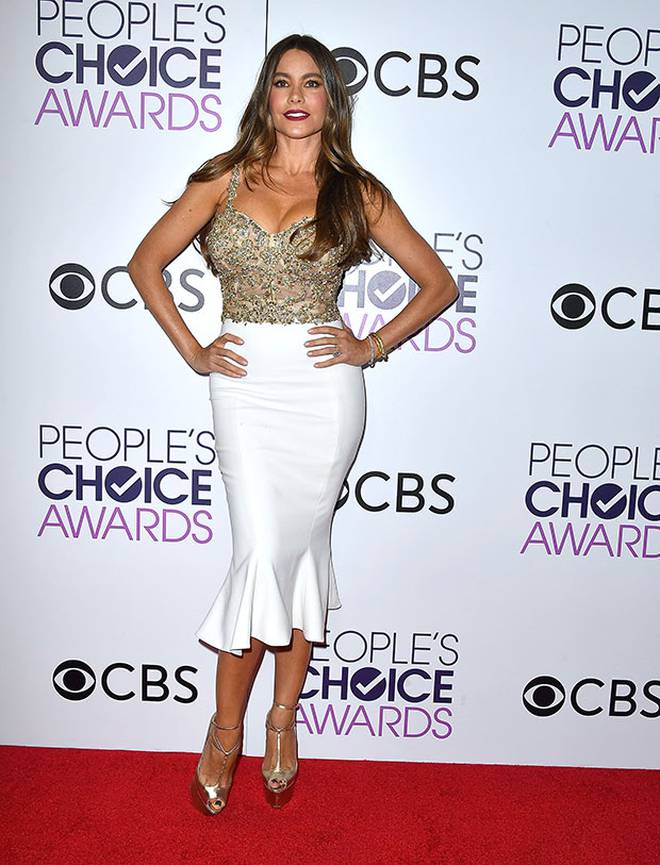 The Modern Family star certainly showed off her curves in this figure-hugging skirt and bustier.
WORST:
Candace Cameron Bure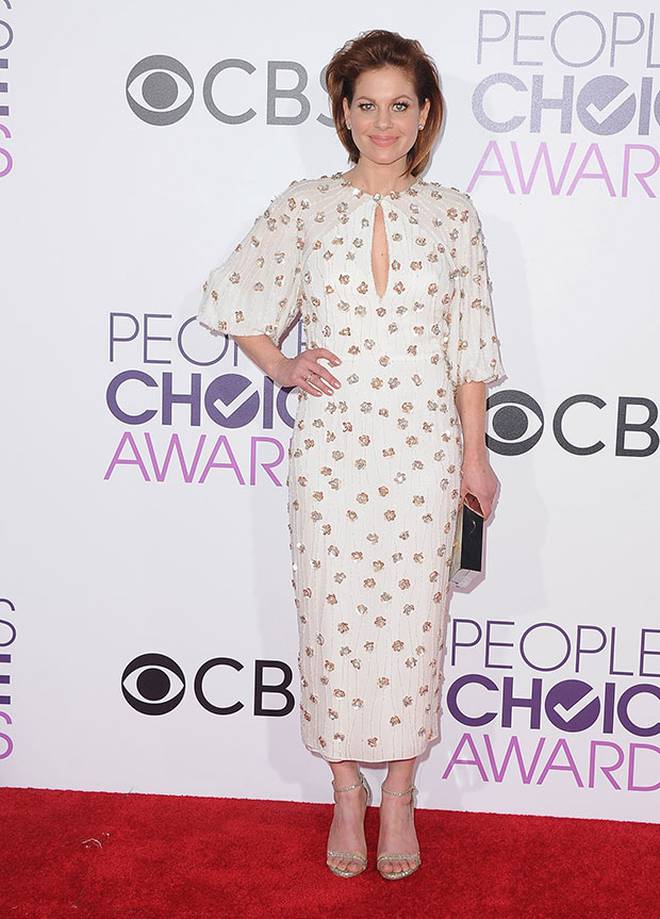 It seems Candace Cameron, star of Fuller House, has delved into the wardrobe from her first round on the series. This 80s style dress does nothing for her, but it does look to be in keeping with her co-stars' choices.
Priyanka Chopra
While she picked up the award for favourite dramatic TV actress, her dress was not a favourite with us. Fun for twirling, yes. But this was a case of less is more: the drop-hem overlay detracts from what would have otherwise been a flattering dress.
Jordana Brewster
The colour is pretty but the cut is dredging up recollections of Paris Hilton circa 2003. We expect Jordana has a handbag dog waiting off the red carpet for her.
Sarah Jessica Parker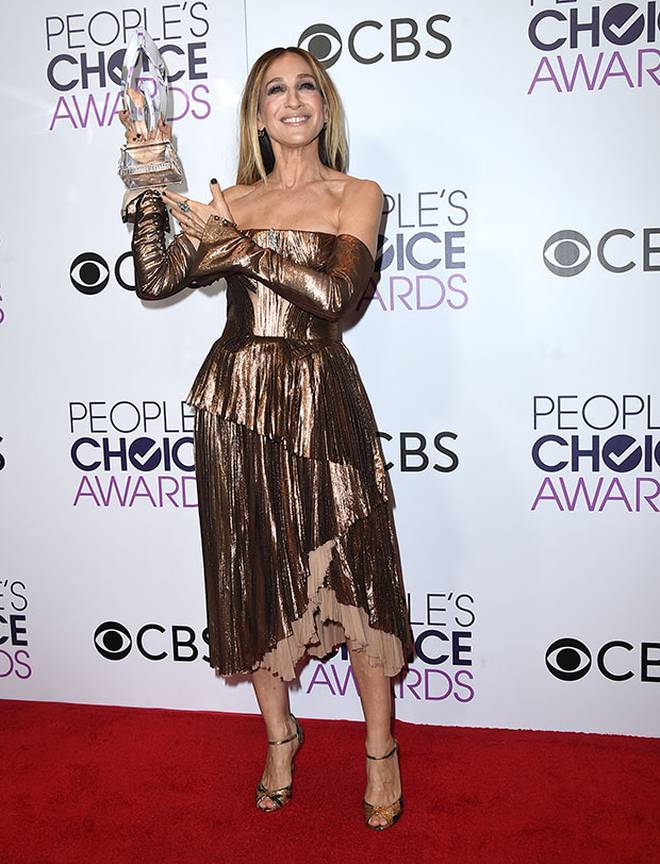 At the Golden Globes her look was compared to Princess Leia's. Tonight it seems she is continuing her homage to Star Wars by chanelling C3PO.
Kristen Bell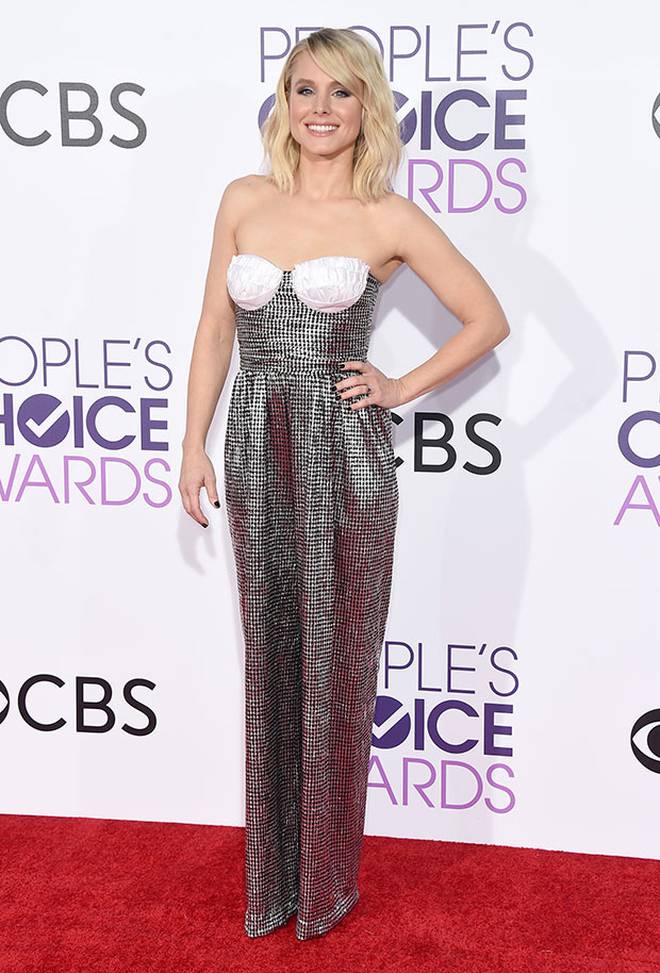 We know Kristen loves a good jumpsuit. But this is not a good jumpsuit. It's ill-fitting and the white fabric at the bust makes an odd statement.
- nzherald.co.nz