Key Points:
https://zen.nzherald.co.nz/v2/images/datepicker.png
The 74th annual Golden Globes has kicked off with the world's biggest stars parading the red carpet.
Natalie Portman is expected to be the big winner at today's Golden Globe Awards in Hollywood, for her portrayal of Jacqueline Kennedy in the film Jackie. But in the style stakes, Portman is just one of a number of leading ladies vying for the coveted best dressed title.
Keep up with the best, worst and weirdest looks from this year's event.
App users: Click here to see photos.

THE BEST
Natalie Portman
A pregnant Natalie Portman took on a 60s vibe in this empire line, canary yellow gown by Prada. Her bouffant half-up 'do completes the classic feel and gives her a unique look among the more typical red carpet choices.
Olivia Culpo
Former beauty queen Olivia Culpo channels Frida Kahlo in this incredible Zuhair Murad gown. The fit and flare ball gown is one of the biggest trends on this year's red carpet and this is definitely one of the best and boldest examples.
Millie Bobby Brown
At just 12 years old, Stranger Things break out star Millie Bobby Brown is fast becoming a pro at red carpet dressing. This Jenny Packham dress is a perfect choice for the young starlet.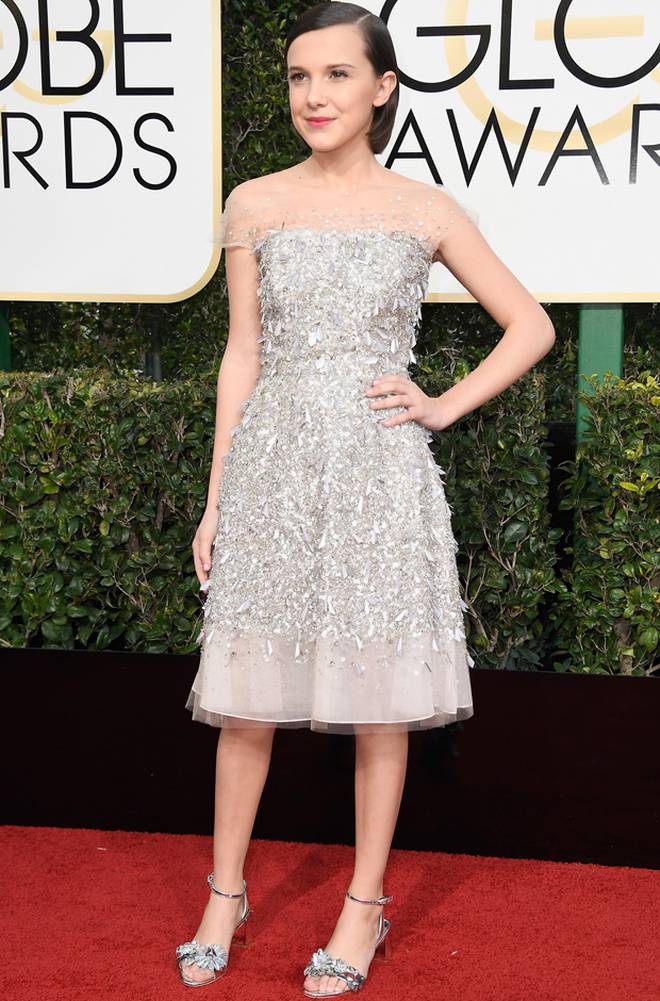 Justin Timberlake and Jessica Biel
Arguably the most stylish couple on the carpet, Biel chose an Elie Saab dress in the popular ball gown look while Timberlake was dashing in a classic black tux.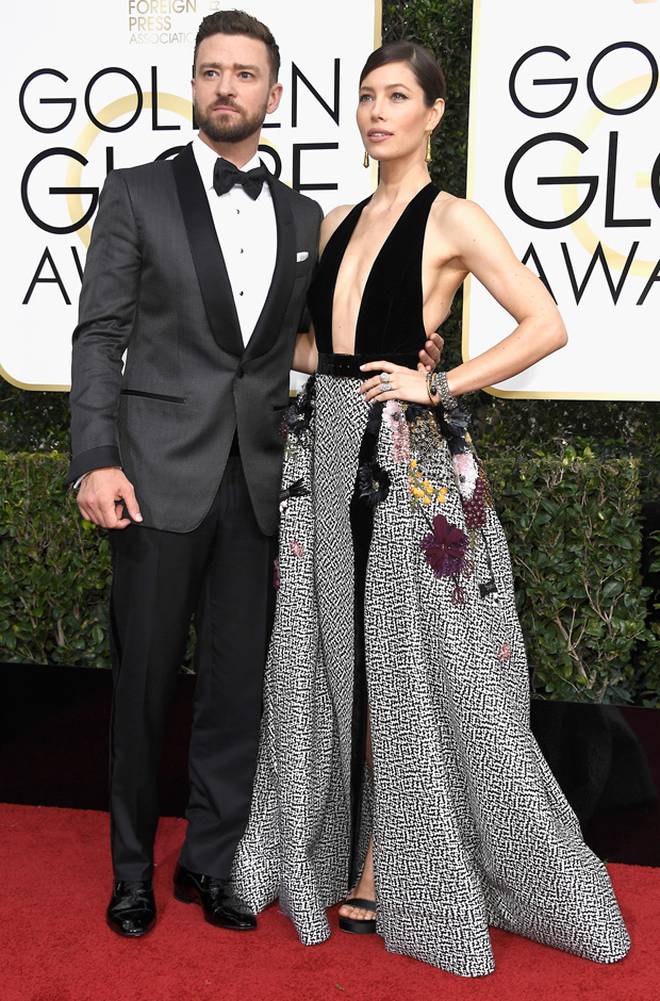 Emily Ratajkowski
Yellow looks to be a favourite shade this year, with Ratajkowski adding a dramatic split and sparkling neck tie to her Reem Acra number.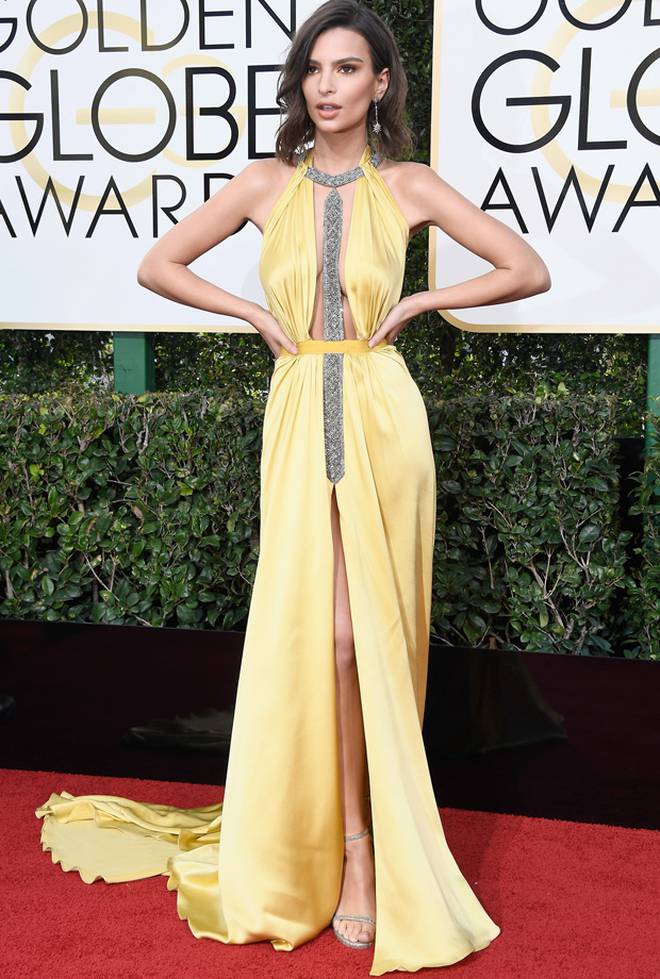 Amy Adams
Having starred in his latest film, Nocturnal Animals, it's not surprising to see Adams in a sleek, sequined Tom Ford dress. The strapless, floor length gown is offset by the star's striking red mane and a dash of bling in her earrings.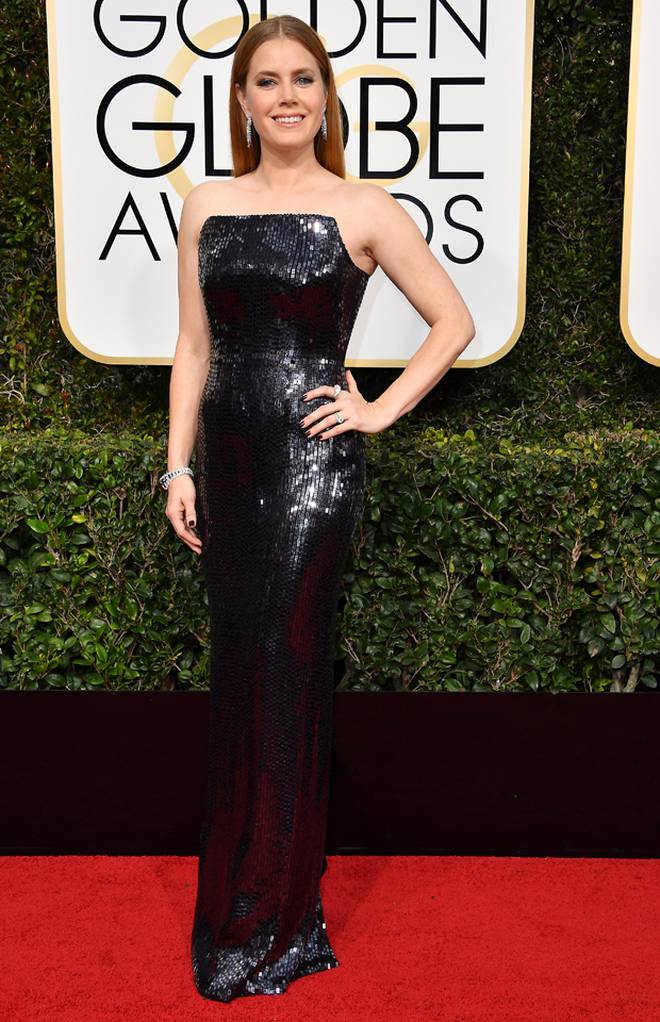 Kristen Bell
It may be black but this look is anything but basic. Kristen Bell looks flawless in this tuxedo-inspired sequined gown. The windswept hair and smoky eye are the perfect, smouldering accompaniment to this look. Smoking!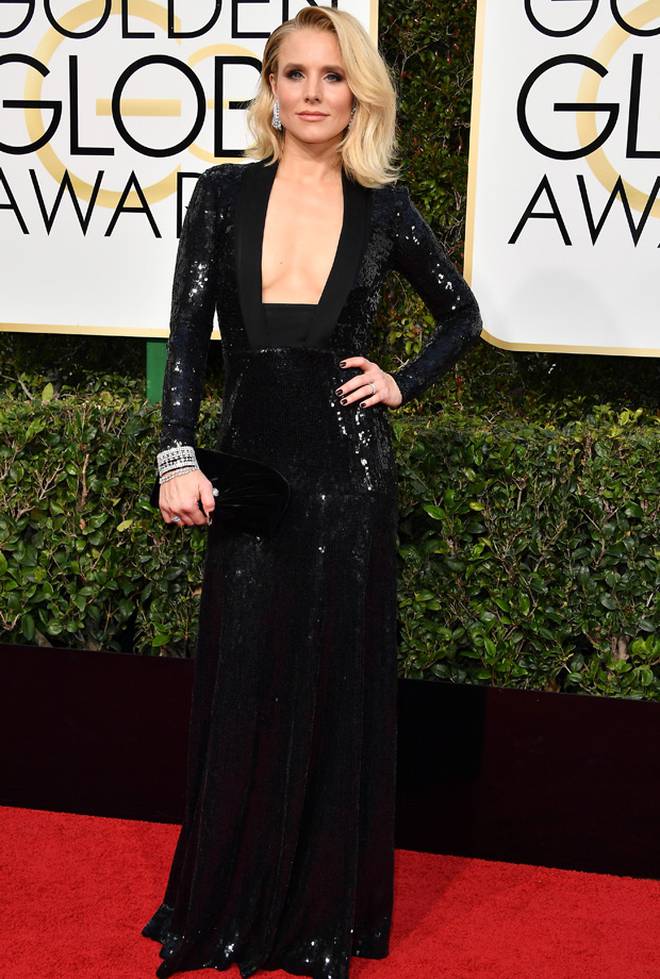 Gwendoline Christie
Game of Thrones
star Gwendoline Christie is statuesque in this barely peach gown with perfectly colour-matched accessories.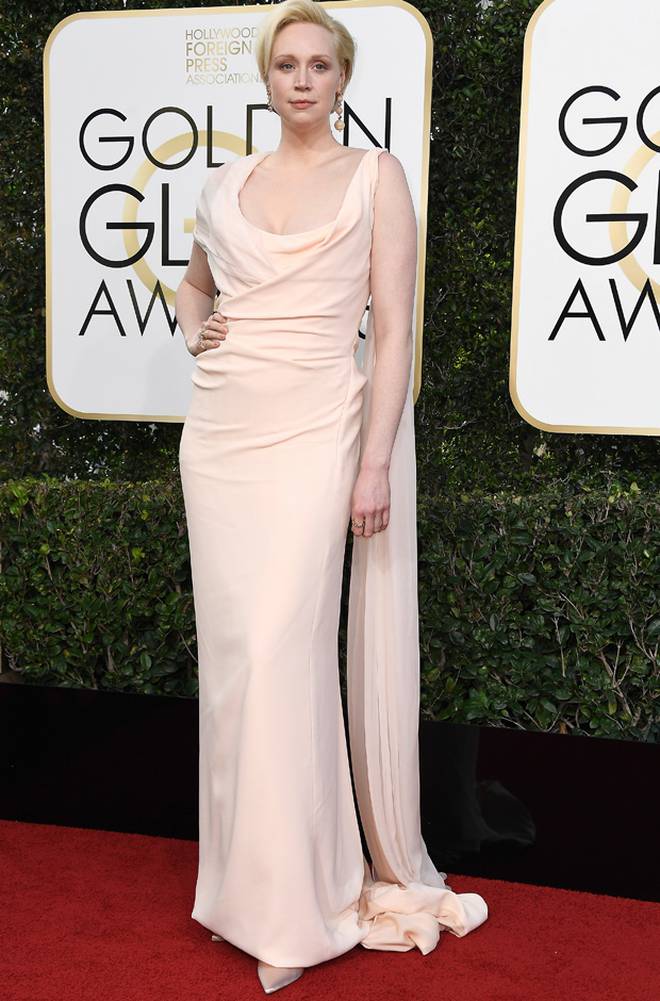 Felicity Huffman
Props for choosing a pantsuit, Felicity. Showing off her toned physique, the American Crime actress looks fierce in this champagne, silver and white number.
Drew Barrymore
It's an angelic choice for Barrymore this year. The metallic Monique Lhuillier gown features delicate embellishments and certainly speaks to the actor's wild child nature.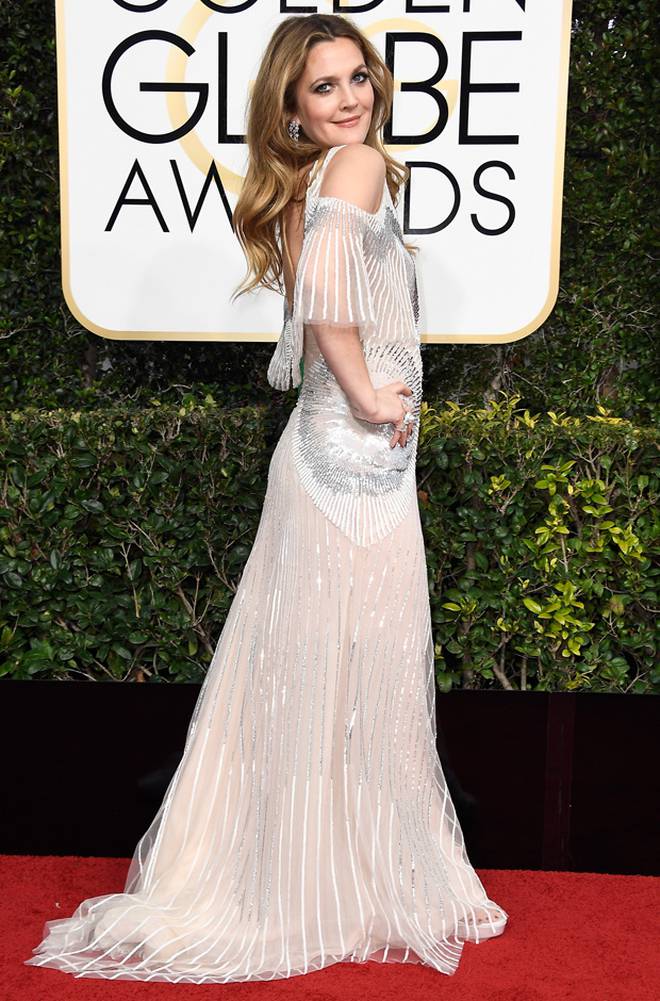 THE WORST
Anna Chlumsky
It's a striking shade of green but Chlumsky's choice this year misses the mark with draping in all the wrong places.
Lily Collins
Lily Collins said she thought this dress looked fresh and fun but all we see is a saloon parlour princess. The dusky blush clashes with the red lip and the heavy embroidered details feels dated and over worked.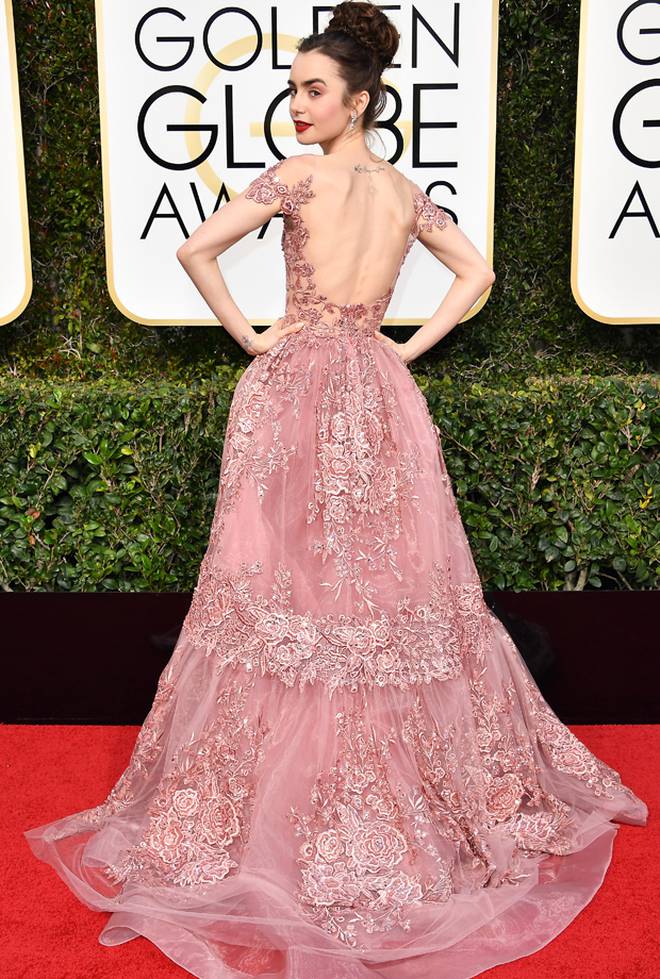 Felicity Jones
Felicity Jones may have been aiming for pretty in pink but this faux-ruffled, embellished tulle number is missing the mark. On the plus side, her hair and make up is lovely. But the dress is seriously bumming us out.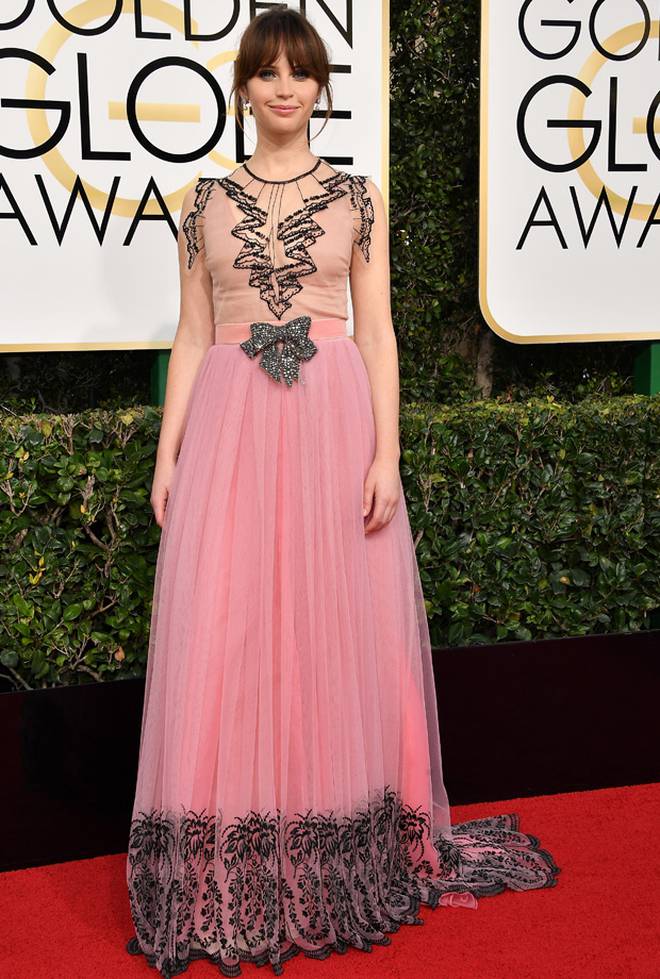 Michelle Williams
She shut down Ryan Seacrest when he asked her to tell him about her dress but maybe she just didn't want to draw any more attention to this deflated, lace Louis Vuitton gown. The ribbon choker only adds insult to injury.
Nicole Kidman
With a trail of questionable red carpet choices in her wake, this year Nicole Kidman's Alexander McQueen dress - with its dripping silver sleeves and frothing train - also leaves us wondering what she was going for: Sexy fairy godmother, perhaps?