A bride dumped by her fiance just days before her dream wedding after he accused her of infidelity turned the tables by going ahead with the wedding anyway - and marrying her dog instead.
Romina Pitton was about to tie the knot in the city of San Lorenzo, in the north-eastern Argentine province of Santa Fe, but her boyfriend broke it off with her days before the wedding.
He claimed that his bride had been unfaithful, but offered no proof and she suspects he just got cold feet and changed his mind.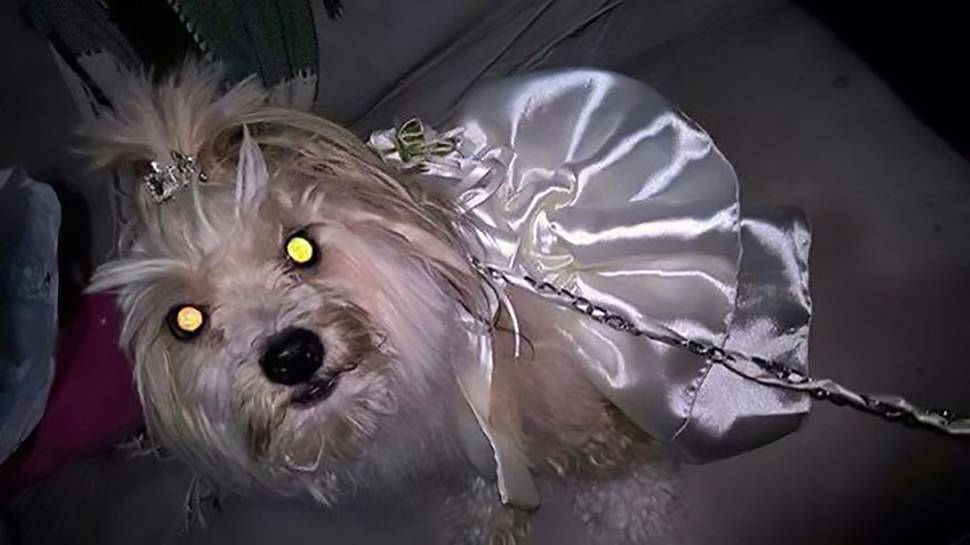 The bride did not allow that to stop her from enjoying her already-organised big day, going ahead instead with a "single wedding" where she voiced her commitment to her pet pooch instead.
The celebration took place on November 26 at the Hotel Bingas Saurit.
Romina, a psychologist, wrote on social media: "Thanks for sharing my single wedding with me" before posting pictures of herself with the dog, who was also dressed in a small wedding dress.
The pictures were widely shared and the young woman was praised for turning the tables on her ex, and having fun instead.
Netizen "Natalia Gomez" said: "You definitely made the best choice my dear. My respects."
- Australscope