Spring is the perfect time to brighten your wardrobe with some fabulous new-season gems. The colour palette shifts to lilac, cornflower blue, peach and nude. Team patterned pieces with separates in bold primary tones. Ruffles, pleats and frills add a feminine touch.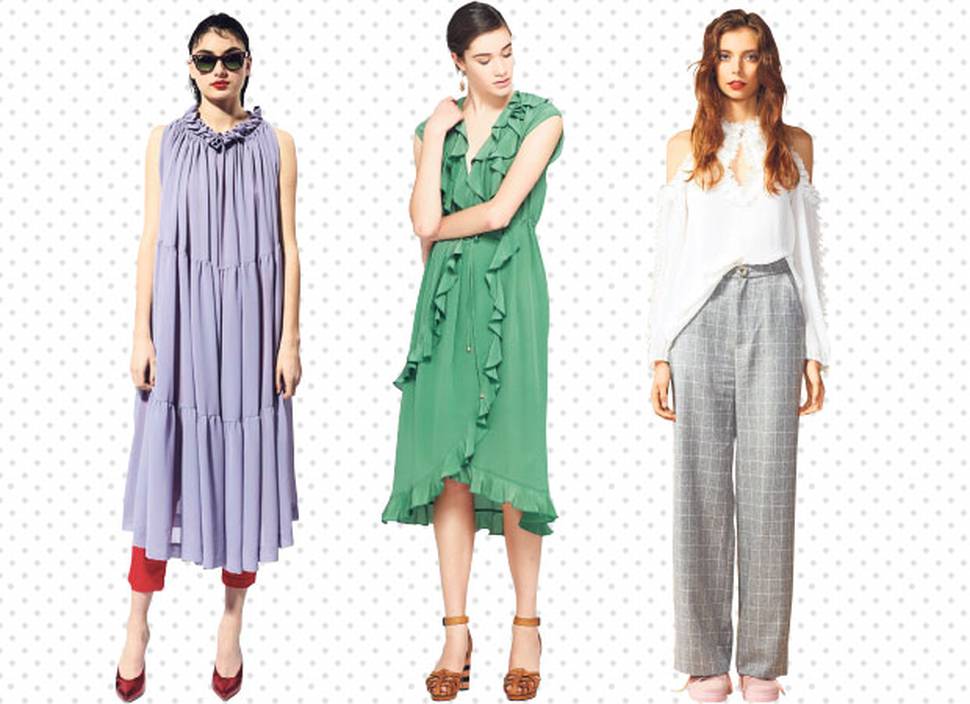 1. Miss Crabb Flowers dress in lilac $390
Lilac doesn't have to be reserved for women of a certain age. It's a beautifully flattering tone for blondes. Brunettes could add a pop of colour, such as a strong lip tone to counteract the pale.
2. Marla wrap dress in green $599
KS woven heel $589
All from Kate Sylvester
Complement the femininity of this dress by wearing your hair down in softly styled, pre-Raphaelite curls.
3. Anna-lise rose blouse $229
Chancellor trouser $199
Runner $249
All from Ruby
Elongate your legs in these man-style checked trousers. They also look great with a platform shoe for added height.
4. Elemeno P top $249
She Wears The Pants trouser $449
Never Go Back sunglasses in black $195
All from Cooper
Keep the makeup soft and neutral but balance it out with a bright, tangelo lip and fresh lilac nail.
5. Staple + Cloth Cinema dress $449
The simplicity of this dress makes it a perfect foil for jewellery. Make a statement by layering fine necklaces together and stacking up your rings.
6. Charmaine Reveley Honeydew slip in powder $253
Miss Wilson Hayley heel $349
A delicate slip dress suits most body shapes.
Toughen it up by draping a leather jacket, adding a cool, street edge.
7. Tusk dress $159
Tusk pant $185
All from Ketz-ke
This striking two-piece is flattering on most women thanks to the shoe-string straps and V neckline.
Add bold, bright accessories for extra wow factor.
Accessories box
Deadly Ponies Peony scarf $230
Miss Wilson Walker Brogue in cornflower nubuck $329
Deadly Ponies Mr Stitcher suede bag in blossom $625
Andrea Moore Crystal/Mirror Flash sunglasses $379
Witchery Wave metal earrings $54.90
Mimco Strata keyring $79.90
Beauty bar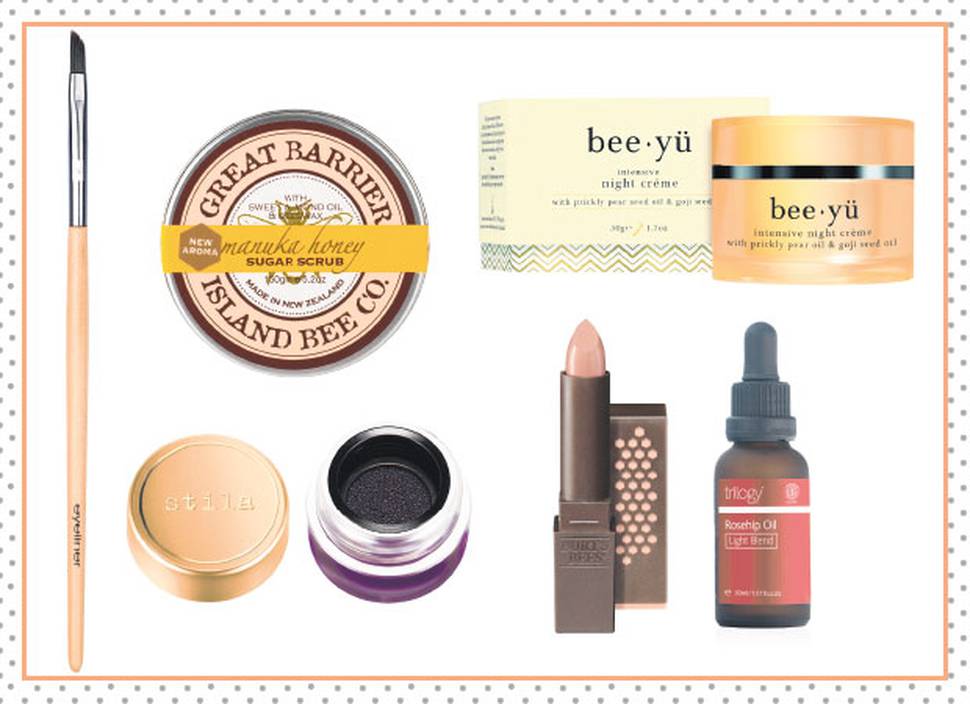 QVS angled eyeliner brush $11.99
Great Barrier Island Bee Co Manuka Honey Sugar Scrub $17.90
Bee-Yu Intensive Night Creme $89.60
Stila Got Inked cushion eyeliner in amethyst ink $49
Burt's Bees lipstick in Nile Nude $22
Trilogy Rosehip Oil Light Blend $43 (available from October)