Address:
19 Tamaki Drive, Orakei
Phone:
09 528 8781
Online:
truefoodandyoga.co.nz
.
Open:
Daily 7am-10pm; Brunch 7am-3pm
Cost:
$67 for 2 people.
SET UP & SITE
Looking out over Okahu Bay on Tamaki Drive, True Food and Yoga's location is perfect for weekend brunchers as well as local yogis. As the name sugggests, the business flows from a restaurant offering brunch and dinner, through to two large yoga studios. Plenty of on-site and street parking helps prevent parking tickets from ruining the post-yoga zen. The interior ticks all the current interior design boxes, with light wooden tables, copper lightshades and plenty of greenery.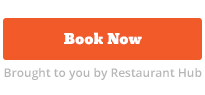 SUSTENANCE & SWILL
True Food and Yoga is the brainchild of husband and wife team Nic and Kelly Watt. Kelly is a chef and yoga instructor, while Nic is probably best known as the brains behind SkyCity's Masu. The breakfast menu offers a healthy twist to the brunch favourites. "Trustie" is poached eggs and avocado on toast, but with the addition of mint, wood sorrel and lemon ($20). The omelette is green thanks to the inclusion of powdered chlorophyll, and is served with parsley pesto and linseed lavosh ($20). Buckwheat pancakes are flavoured with current foodie favourite matcha ($18). For those with allergies, the menu notes options that can be made gluten-free, nut-free, dairy-free or vegetarian. The drinks menu also rates a mention, with regular coffee options joined by a list of "Supers and Sweets". This includes a golden latte of fresh turmeric root, coconut oil black pepper and ginger ($5) and Evil Child hot chocolate ($5). A variety of cold-pressed juices are also on offer, both in the restaurant and in the yoga studio. We covered all bases, ordering a tumeric latte, a regular latte, and a juice with our breakfasts.
All delicious.
SERVICE & OTHER STUFF
While it's called True Food and Yoga, the complex would be more accurately called True food, yoga, beauty, shopping and chiropractor, with all offered under the same roof. We visited during their first week of service, and they were clearly poised and waiting for Aucklanders wanting their tumeric latte fix. As it happened, is was less than half full, which meant staff were plentiful but service not overbearing. A very impressive start for a venue that's sure to be a favourite with Lululemon-wearing brunchers very soon.