He's already well-known for his sense of humour, and Prince Harry's latest antics have delighted royal watchers and sports fans alike.
When legendary sprinter Usain Bolt received messages from around the world to wish him a happy 30th birthday, the prince decided to send a cheeky note of his own.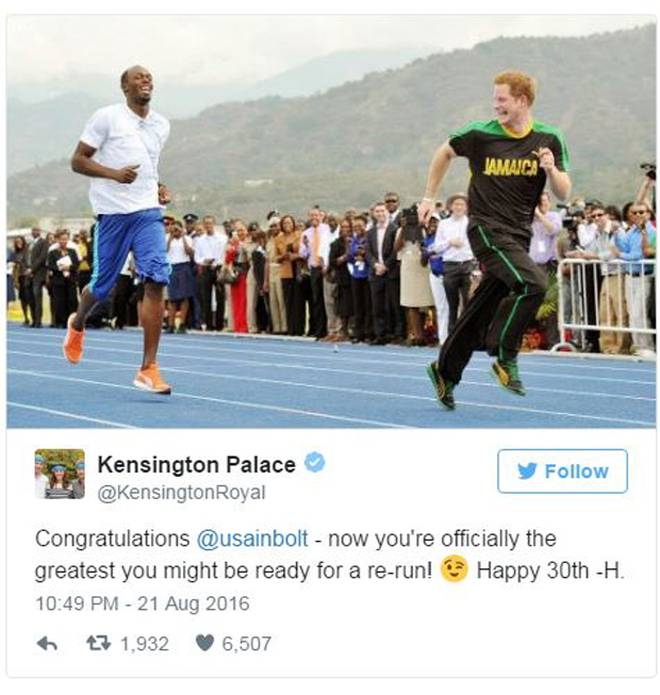 When passing on his birthday greetings, the prince challenged Bolt to a re-match of their famous race in Jamacia in 2012.
To the delight of sports fans everywhere, Bolt accepted, tweeting back, "Let's do it. Respect for the birthday wishes."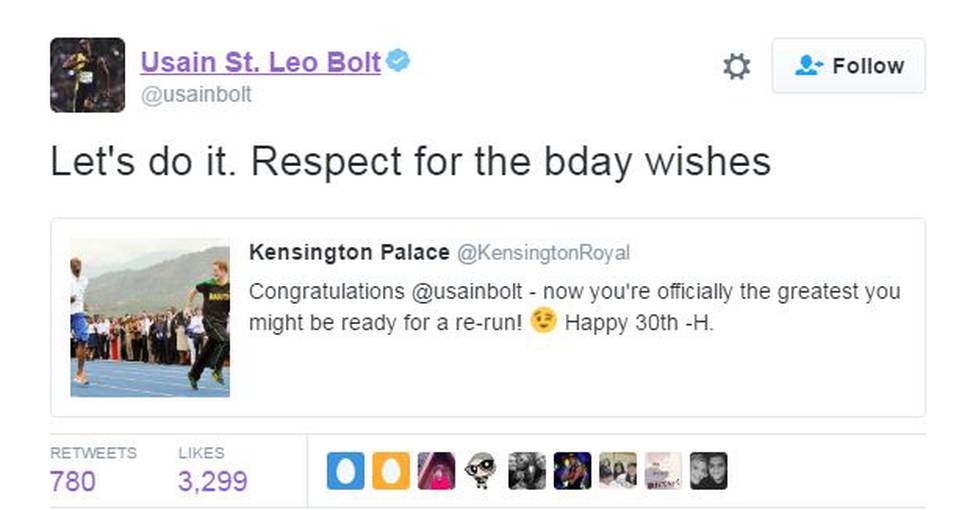 In his message, Prince Harry wrote "Congratulations @usainbolt - now you;re officially the greatest you might be ready for a re-run! Happy 30th - H."

The accompanying image showed the pair joking around on the track, after the nine times gold medallist let the prince win the race.
The messages quickly went viral, clocking up more than 6500 likes on Twitter, and 60,000 likes on Instagram.
The youngest members of the royal family have long been keen sports fans.
-nzherald.co.nz