Add a soft touch to your wardrobe with these feminine pieces in dusky pink, peach and pale blue. Team with nude and white separates and make an easy transition into the new season ahead.
Juliette Hogan Agatha Wrap Dress $569 (in store August 18)
On cooler days wear a T-shirt underneath for effortless chic.

Collette Long Line Dress $595
Vikto Lace Up $395
Moonwalk frames $409
All from Karen Walker
Wear your hair in a soft, loosely braided up-do for a modern romantic approach.

Cassie Knit $109.90
Billie Jeans $119.90
Genie Sneakers $99.90
All from Decjuba
A cap is perfect for "bad hair" days and always gives a cool sports luxe appeal.

Link Shirt in blush $260
Tidal Pant in grey $260
Hidden Kicks sneakers $370
All from Moochi
Soft, muted tones call for stronger eye makeup. Opt for a smokey eye counteracted by a nude lip.

Duster Jacket in pale reed $299.90
Fold Over Pant in pale reed $169.90
Layer Blouse in milk white $139.90
Lauren Loafer $169.90
All from Witchery
A beige trench coat is a must-have trans-seasonal piece that looks particularly good on taller women.

C & M Broome Chambray Shirt Dress $319
Chambray blue is a staple that suits all complexions, from pale to dark.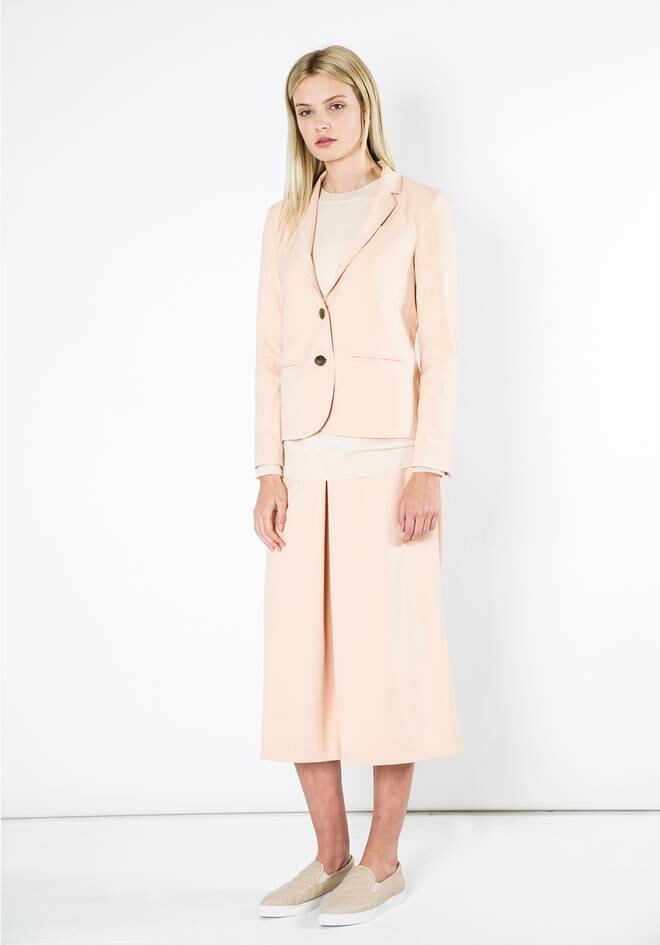 Bree Blazer in rose cream $345
Cassidy Culotte in rose cream $320
Maddy Merino Jumper in pink peach $345
All from Julian Danger
Borrow from the boys and add a chunky watch and leather satchel.