With prices finally starting to drop, and a bumper crop expected in the second half of the year, its good news all round for avocado fans.
While sky-high prices have kept Kiwi avo fans from their favourite toast topping, and even spurned an avocado black market, avo lovers should be able to get their hands on a ready supply in the coming months.
• Scroll down for our favourite avocado recipes
Part of the reason is simply that avocados are naturally coming in to season, but good crop quantities are also due to the fruit being biennial bearing.
In other words, avocados are a species that produce in a continuous pattern of a small crop one year, followed by a large crop the next. And this year is shaping up to be a goody.
"There will be lots around," says New Zealand Avocado marketing manager Midge Munro. "The season generally starts to ramp up when exports ramp up, which is about September through to March."
READ MORE:
• How to ripen an avocado in minutes
• Supermarket outsmarts customer over avocado gripe
• Is this the end of browning avocados?
While the fans who post avo pics on social media know how well-loved their favourite fruit is, the level of interest continues to bemuse the experts at NZ Avocado.
"The popularity has been absolutely amazing," says Munro. "It's not just New Zealanders either, I saw something recently that said avocado on toast was rated the favoutite breakfast in New York. I've also heard avocado called the 'Oprah of Instagram!'"
While we hope the New Yorkers keep their eyes off our long-awaited supply, there should be plenty to go around, especially of the hardy Hass variety.
"Worldwide there's up to 1000 varieties of avocado, but Hass is the most commercially grown," says Munro. "It's more robust, plus it's got a great taste."
5 of our favourite avocado recipes from bite.
1. Smoked chicken, avocado, bacon and walnut salad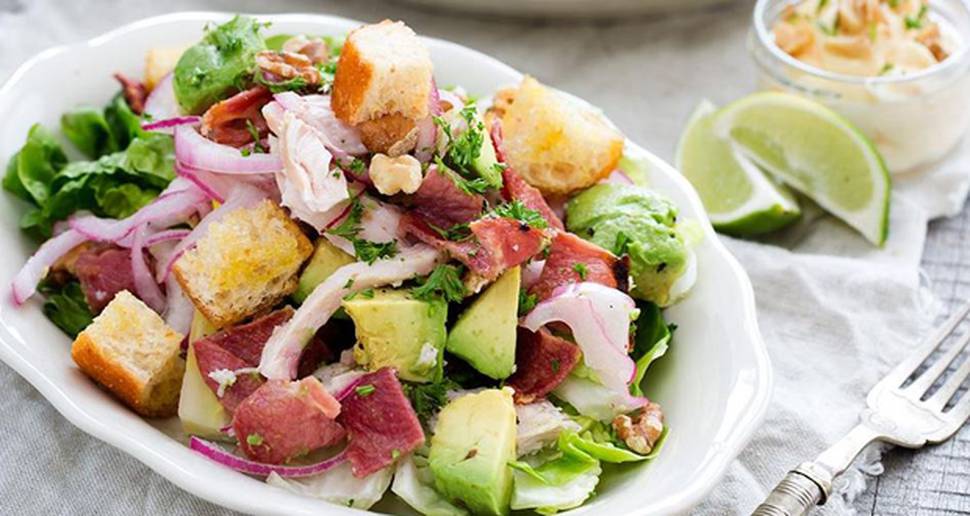 Who says salads are boring? This one comes with a host of star ingredients, including plenty of avo. See the recipe here.
2. Salmon and avocado tartare
Salmon and avocado are a match made in heaven. Serve this tasty mixture with crostini, crackers or lavosh, for a fancy twist on an old classic. Find the recipe here.
3. Getupandgo green smoothie
Packed with nutrients, this smoothie is ideal for any time of the day. For the recipe, click here.
4. Avocado dressing
Jazz avocado up with a few extras like corriander and cumin, and whizz together to make this tasty dressing. For the recipe, click here.
5. Quesadillas with mozzarella smashed avocado and fresh chorizo
This delicious snack is a crowd pleaser for all ages, starring avo and cheese. What's not to love? See the recipe here.
-nzherald.co.nz