To celebrate the third birthday of Prince George, let's take a look back at some of the future king's most memorable moments.
Prince George may only be celebrating his third birthday, but the adorable tot has already had his fair share of royal engagements, glitzy photo shoots, and highly publicised engagements.
Here are some of his cutest moments:
Exploring planes at the air show
George joined his parents, the Duke and Duchess of Canbridge, on an official engagement to the Royal International Air Tattoo in Gloucestershire. However, the toddler soon dissolved into tears after finding the excitement a bit too much.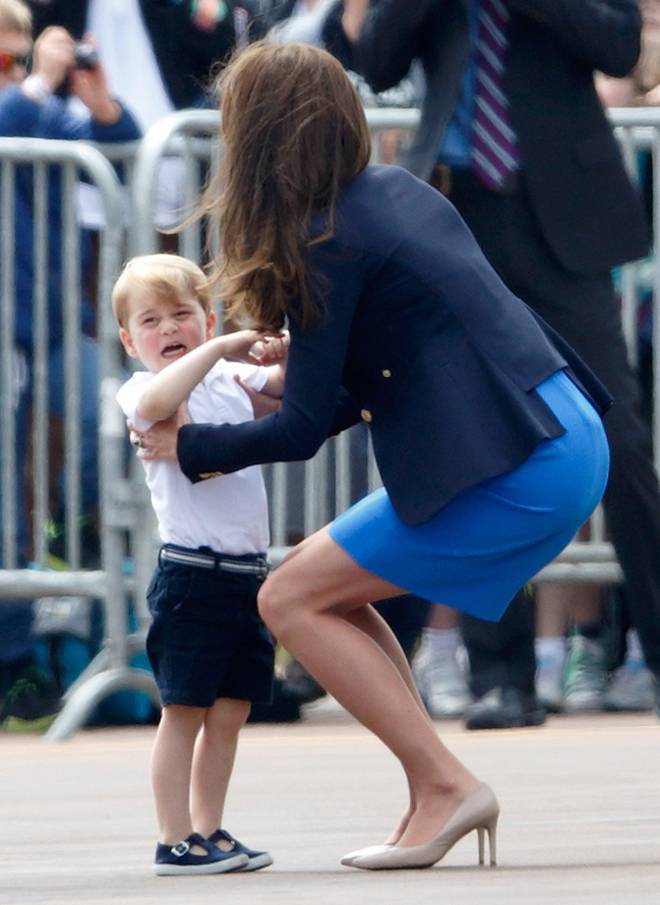 He was quickly scooped up into Kate's arms, and soon returned to his cheery self, stealing the show in his blue air protectors.
The little prince was well-behaved as he looked at aircraft displays with William, and pointed and waved from his dad's arms as Kate chatted to the cadets as part of her role as patron of the Air Cadet Organisation.
READ MORE:
• How will Prince George celebrate his third birthday?
• Prince George features in new post stamp
• Prince George stays up late to meet President Barack Obama and wife Michelle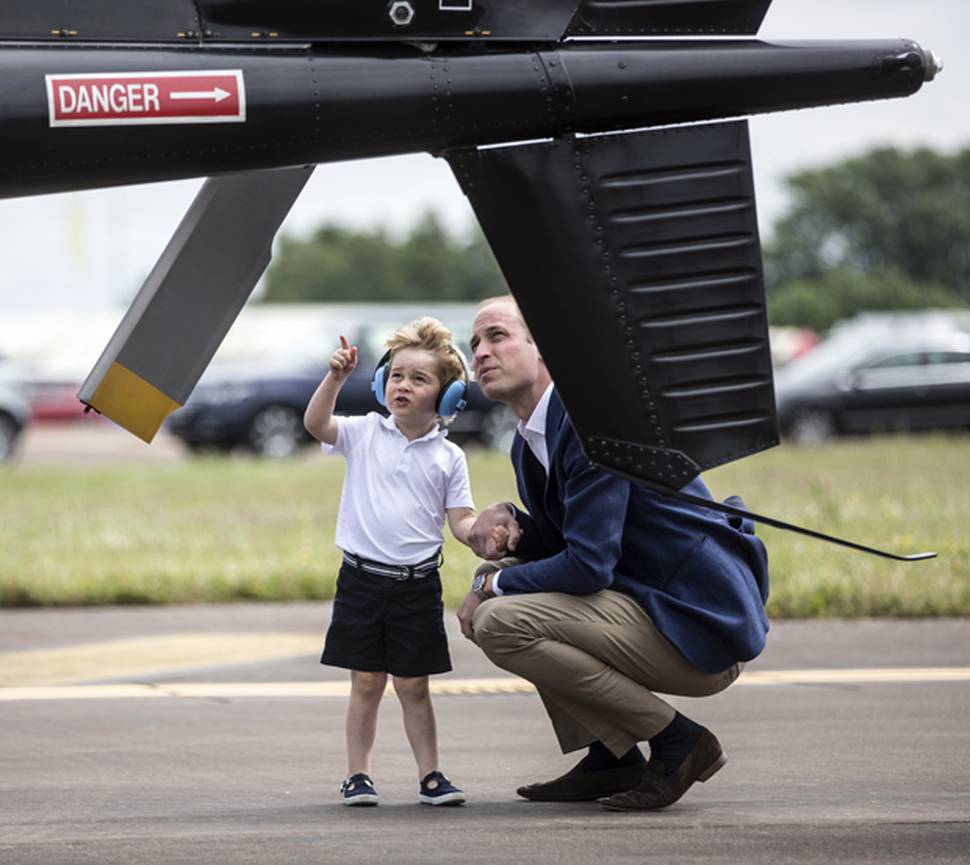 Meeting President Obama
Sporting his pyjamas and dressing gown, Prince George was allowed to stay up past his bedtime to meet President Barack Obama and his wife Michelle when they came to Kensington Palace for dinner.
The little prince turned on the charm, playing on a rocking horse given to him by the Obamas for his first birthday.
George was the image of politeness as he shook President Obama's hand, while the First Lady eagerly awaited her turn to fuss over the toddler.
Of the Prince's attire, Obama quipped: "Last week Prince George showed up to our meeting in his bath robe. That was a slap in the face. A clear breach of protocol."
First day at pre-school
Looking decidedly grown-up, Prince George arrived for his first day of pre-school wearing a light blue backpack and quilted navy parka.
• Get Prince George's adorable pre-school look
He was escorted by the Duchess of Cambridge to Westacre Montessori School in Norfolk, north of London.
Posing for the royal stamp
For a new royal stamp released to celebrate the Queen's 90th birthday, the little prince had to stand on a set of high-density foam blocks brought along by the photographer.
"He was absolutely charming, as you can see from the picture," photographer Ranald Mackechnie told the Telegraph. "You only have a short window of opportunity with small children, but Prince George was on good form and everyone seemed to enjoy seeing him enjoy the day."
Honouring tradition at Charlotte's christening
Prince George wore an almost identical outfit to his baby sister's christening to the one his father wore when he visited his newborn brother in hospital.
The toddler's outfit featured a Peter Pan collared white shirt with red trim and patterns, teamed with red shorts.
The little prince walked to the church clutching William's hand, while the Duchess of Cambridge pushed Charlotte in a pram.
Keeping Mum busy at the polo
When little George was taken to watch his father play polo, all the playful prince wanted to do was muck around on the grassy banks with his mum.
Prince George kept the Duchess of Cambridge busy, picking up polo mallets, kicking balls and tumbling around on the lawn during the sports match.
Perfecting the royal wave
On his first appearance on the palace balcony, little George was captured offering a coy wave to the adoring crowd below.
The royal family were lined up to watch the traditional Trooping the Colour ceremony, in honour of the Queen's official birthday.