With royal-watchers buzzing over Pippa Middleton's recent engagement to James Matthews, many are wanting to know more about the wealthy family Pippa is marrying in to.
As Pippa proudly displays her huge diamond engagement ring, talk has already turned to the wedding. The union will certainly cement James Matthews into the wider royal circle, but who are the Matthews family?
According to the Daily Mail, the wedding will unite two famililes with very similar backgrounds.
Pippa's new father-in-law, David Matthews, is a self-made millionaire who grew up in a small village near Rotterdam. His father - like Pippa's mother, Carole Middleton's father - was a coal miner.
After humble beginings as an apprentice mechanic, David took up motor racing in his early 20's. He enjoyed great success, and soon built up a name for himself among the racing set.
When he was forced to retire due to injury, he met his second wife, artist Jane Parker. The pair had three sons, including Spencer, known as the smug lothario from reality TV series Made In Chelsea.
Michael, the middle child of the three, was tragically killed while climbing Mount Everest, aged just 22.
Eldest son James, Pippa's finace, is a successful hedge fund manager. He is said to have made millions before his 40th birthday, through a host of successful deals on the London property market.
The brothers also have a half sister, Nina, from their father's first marriage to pioneering female racing driver, Anita Taylor. Unlike her half siblings, Nina stays out of the public spotlight and likes to keep a low profile.
With his racing car career over, David Matthews threw himself into a used car business, which he transformed into a major enterprise called Kirby Central Group. The business was later the subject of a £8.5 million takeover.
After retirement, David ventured into hotels, and bought Eden Rock in St Barts in 1995. The hotel was later totally revamped by Spencer and Jane.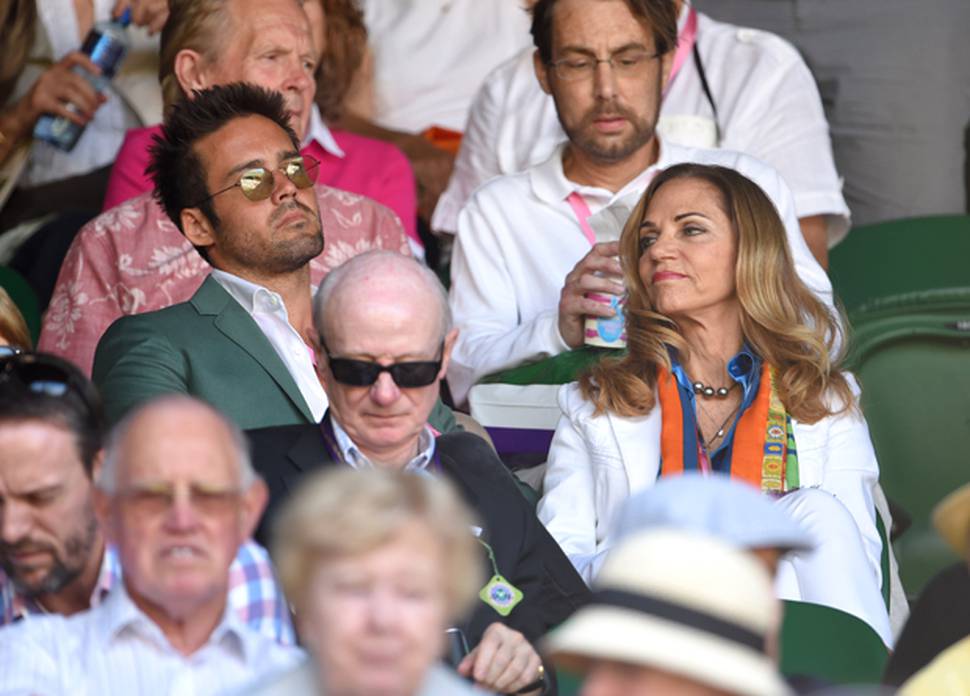 According to the Daily Mail, Eden Rock is one of the most exclusive hotels in the world, where everyone from Beyonce to Elton John, Brad Pitt and Leonardo DiCaprio has stayed. Its priciest suite costs £25,000 a night.
As the most well-known member of the family, Eton-educated Spencer has hit headlines for his countless sexual liasons, drug habits, and party hard antics.
In his book, Confessions of a Chelsea Boy, which he wrote aged 27, Spencer claims to have slept with 1000 women.
Spencer's crass behaviour aside, the Matthews family are similar to the Middleton's in that both became wealthy by establishing family businesses.
Carole Middleton was working as an air hostess when she met her husband, Michael Middleton, who was training to become a piot. Around the time she gave birth to Kate, in 1981, Carole began her party supplies business.
The couple went on to have Pippa in September 1983 and James in April 1987, but continued to run the business, called Party Pieces, at the same time.
By 1995, the company was so successful that it relocated into farm buildings at Ashampstead Common and started employing several members of staff.
Despite their riches, the Middletons lived comfortably, if not lavishly, with the children's private education funded with the help of Mr Middleton's family trust.
Now, the two families will be even more closely linked, with the wedding tipped to be the key event of the 2017 high society social calendar.