Pippa Middleton has been pictured wearing a large diamond ring, after becoming engaged to her hedge fund manager boyfriend, James Matthews.
With her sister married to the future King and sporting an enormous sapphire ring that once graced the hand of Princess Diana, it would have been understandable for Ms Middleton to expect her own engagement to be a more modest affair.
But the Duchess of Cambridge's younger sister appears to have an appetite for keeping up with the Windsors, as she announced her betrothal to her financier boyfriend by revealing a giant diamond ring that experts said could have cost as much as £200,000.
READ MORE:
• Pippa Middleton is engaged
• Is Pippa's ring worth more than Kate's?
• Did Pippa's outfit upstage Kate's?
• Pippa Middleton wears Kiwi designer to royal christening
The 32-year-old said she "couldn't be happier", as she emerged from the London house she shares with Mr Matthews, who is said to have surprised her with a proposal on Saturday while the couple enjoyed a break in the Lake District.
The octagonal ring that Miss Middleton carefully displayed to waiting photographers is understood to have been purchased from the London jeweller Robinson Pelham.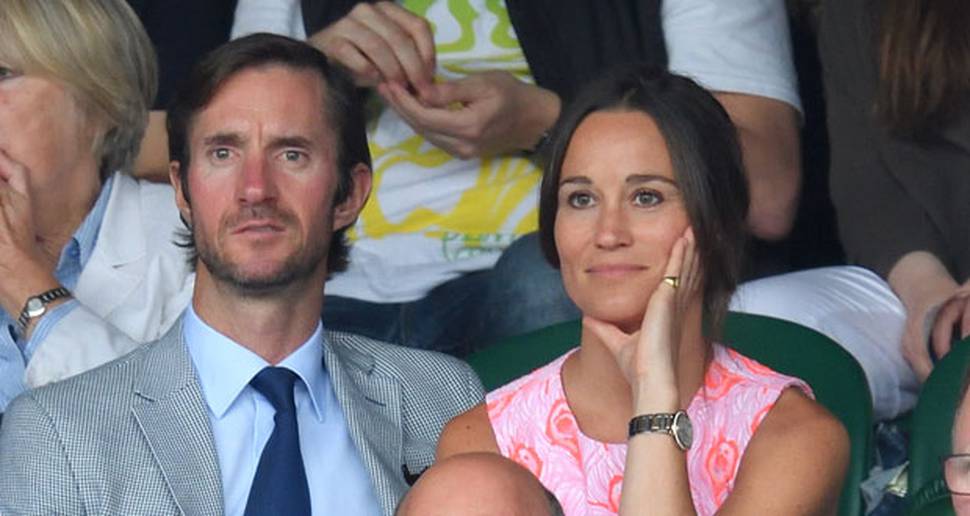 The company has been a regular source of jewellery for the Middleton family, and provided the diamond earrings the Duchess of Cambridge wore on her wedding day. The girls' mother, Carole, as well as Pippa herself, wore pieces by Robinson Pelham.
While the company would not comment on the ring, The Telegraph's jewellery expert Annabel Davidson described the piece as "quite Art Deco in style" with a central stone that is "upwards of three carats".
Diamond experts yesterday valued the ring at between £150,000 and £200,000. Sarah Sheard, of Hatton Jewels, said: "The diamonds have an excellent clarity and white colour."