A video of a mother-of-four determined to share the "magic" of giving birth in the wild has gone viral, having been viewed 52 million times on YouTube.
Simone Thurber, 43, from Utah, uploaded the 22 minute video of her youngest daughter Perouze, now four, being birthed in a stream surrounded by nature and her family.
Thurber, who didn't have any pain relief or the aid of a midwife or doctor, says she didn't post the footage to make a statement. She simply thought it might inspire women who wanted to give birth in nature, away from a hospital.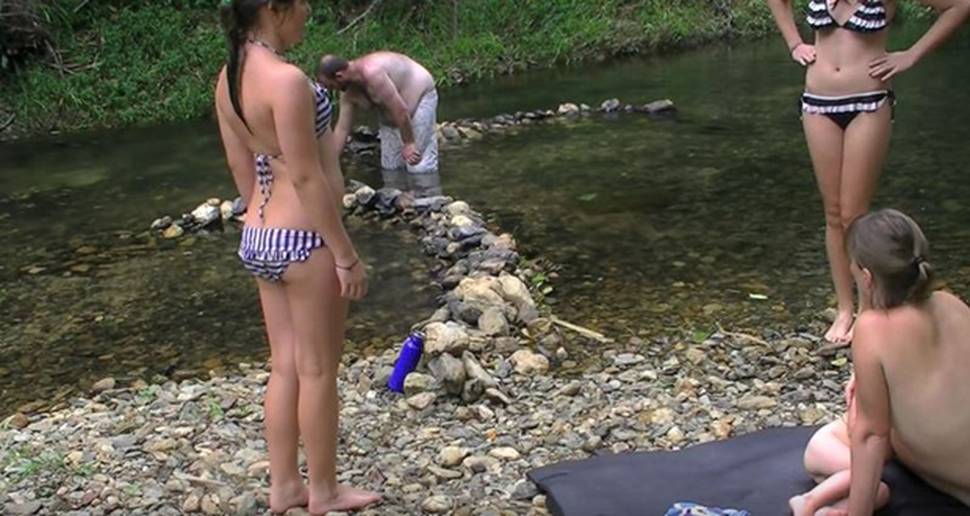 "I never expected the massive interest," she told The Sun. "My first three girls were home births but I have always wanted to have a baby in nature."
She insists she's not a "hippy drippy mum" but wanted her fourth child to be born away from beeping machines and a hospital environment.
A trained doula - a person who supports women through labour - Thurber said even though historically women gave birth in the wild for thousands of years, "the thought of a modern women squatting in a creek and giving birth horrified many people even before I gave birth and shared the video."
Thurber says her upbringing by missionary parents in Papua New Guinea influenced her decision to birth daughter Perouze in the wild.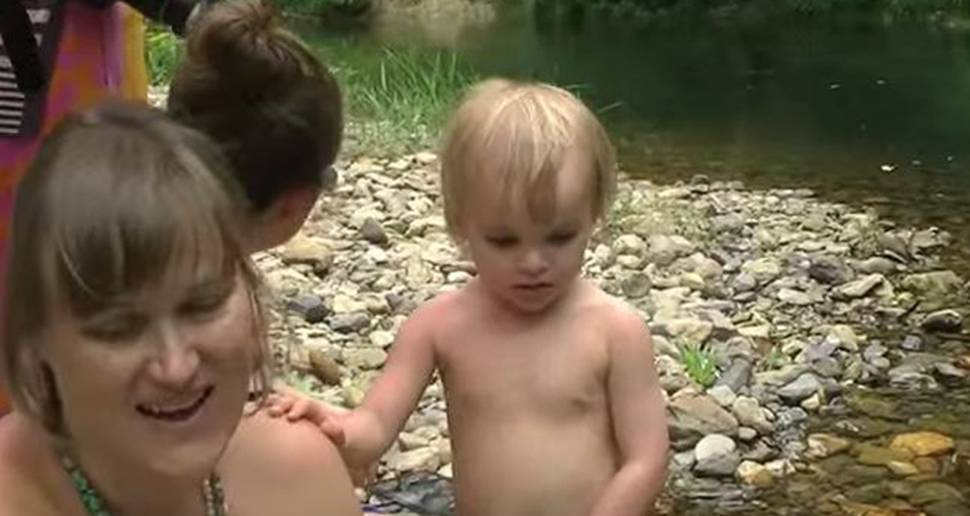 "I remember mum often telling us when a local lady had her baby and how at the time when she was due to give birth she simply found a nice spot pushed out the baby breastfed it and wrapped it in a carrier cloth, tied the child to her back and went about her business.
"That stuck with me and is one of the reasons I wanted to give birth to Perouze in the wild."
Her husband Nick was supportive when Thurber told him of her dream so she began researching possible locations.
Living in Melbourne at the time, a rock pool by the sea was her first choice but she was put off by how public the beach was and the unpredictable weather.
Eventually, after putting a call out to friends, they secured a house near the Daintree Forest in Queensland.
Two weeks before the birth, the family moved to the property and began scouting suitable spots, eventually deciding on a creek in a rain forest.
Thurber's daughters, now aged 18, 16 and six - all agreed it was where they would have chosen to be born.
Thurber went into labour at 11pm and was expecting she would have to abandon her plans and give birth in an old tin tub outside the house.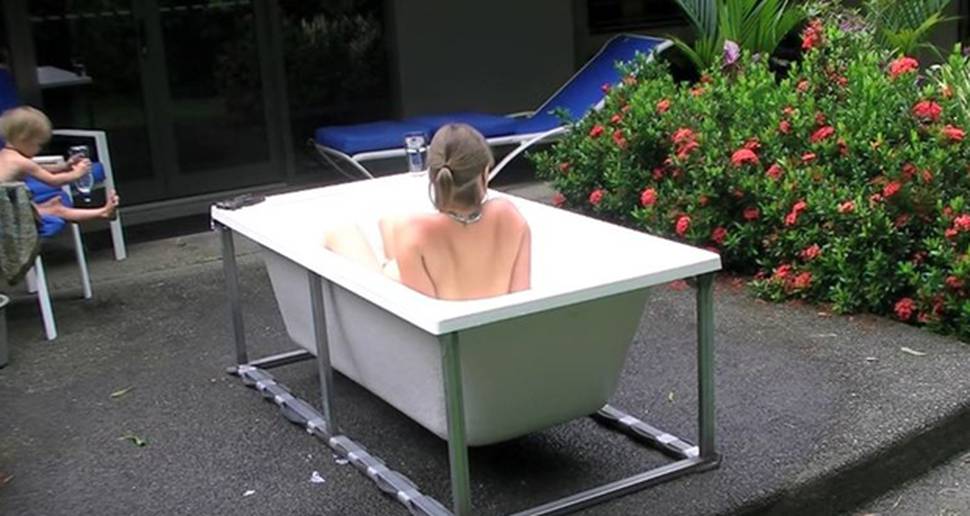 But when she was still having contractions at 9am the following morning, the family headed to the stream.
Two hours later, Perouze was born as her mother squatted in the water.
Thurber recalls grabbing the baby and bringing her to her chest.
"The sun was shining, we were in a creek and we had a new baby.
"It took another two hours to birth the placenta and when we got back to their friends house I ripped a piece off and I had a placenta smoothie.
"I suffered post-natal depression with all my births and this helped, I felt energised and awake."
Thurber, who was 39 during her pregnancy, says while it was tough, she is proud that she followed her gut when it came to giving birth.
She acknowledged that had something gone wrong it would have been very difficult to get to a doctor.
"However as a doula I knew the baby's head was engaged and my body was telling me I had made the correct decision."
• Watch the full birthing video here